You've picked out the perfect furniture and even found a few accent pieces to bring it all together, but something's still missing. Your eyes look up, and you see it: an empty wall, begging for artwork. You know you should fill the space, but you might be wondering where to begin when creating your own gallery wall. At Wisteria, we believe the best place to start is with inspiration. Here are five design ideas to spark your creativity.
1. Hang High with Frames Flush
One gallery wall trick to make a space feel taller is to hang your wall art a little higher than eye level. It draws the gaze up, giving the illusion of higher ceilings. And for a contemporary design element, let frames sit flush against one another. A collection of four matching pieces works well for this.
TIP: Choose vertical pieces with similar colors that are part of the same collection.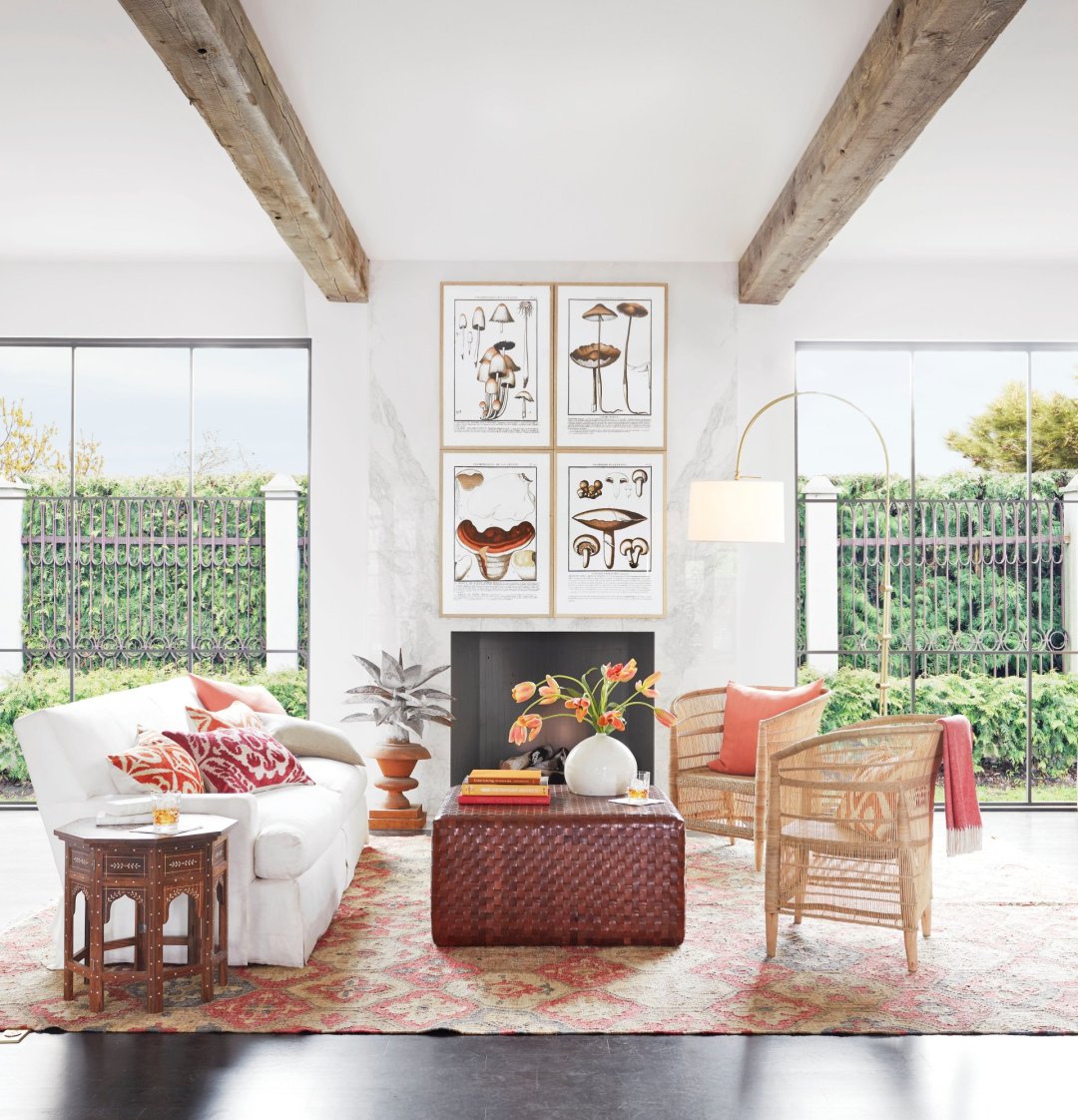 2. Scatter on a Coffered Wall
Art doesn't have to hang on flat walls anymore. A new trend we love is incorporating a coffered wall or even bookcases or built-in cabinetry as the backdrop to your wall art gallery.
TIP: Scatter pieces of various sizes and subjects at different heights, but keep things in harmony with a matching color palette.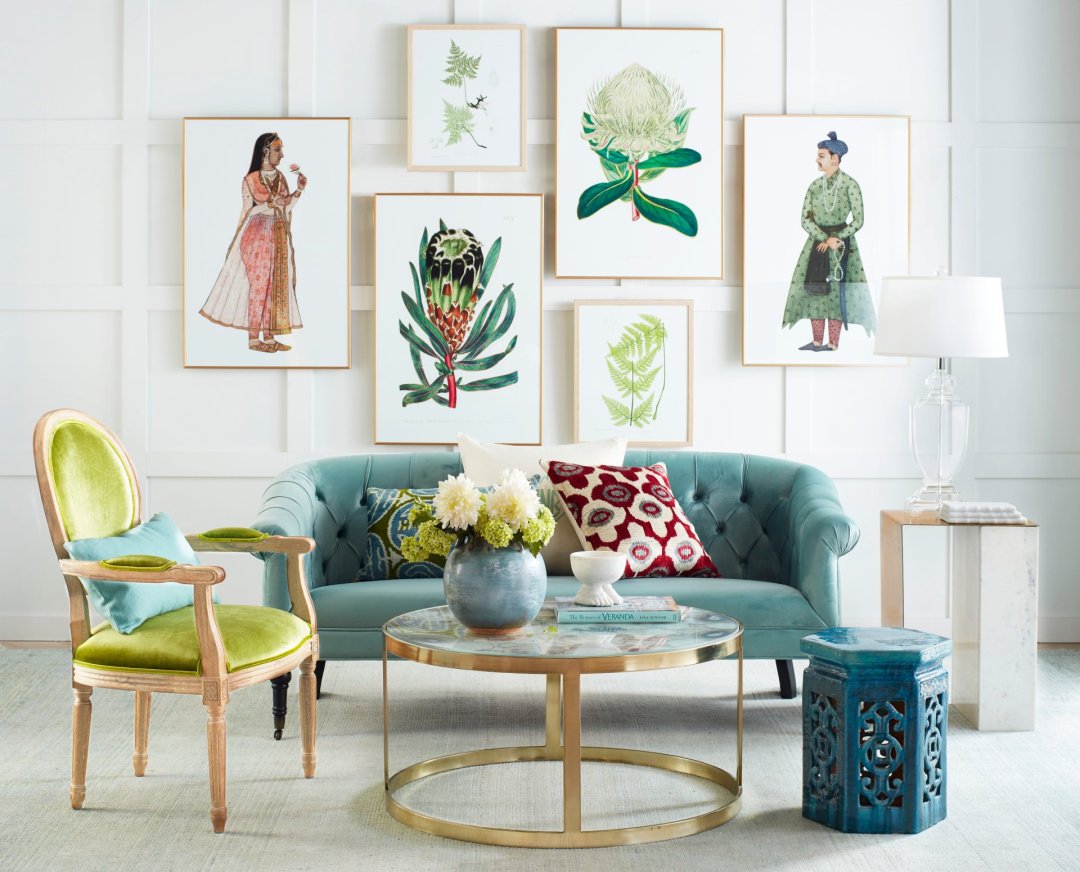 3. Curate a Mix of Themes & Sizes
Tell your guests a little about yourself with an assortment of pieces featured as a collection. The goal here is to take what inspires you and display it for all to see.
TIP: Mix subjects, orientation (vertical and horizontal), and mediums, while balancing the look with matching frames or by sticking to one color palette.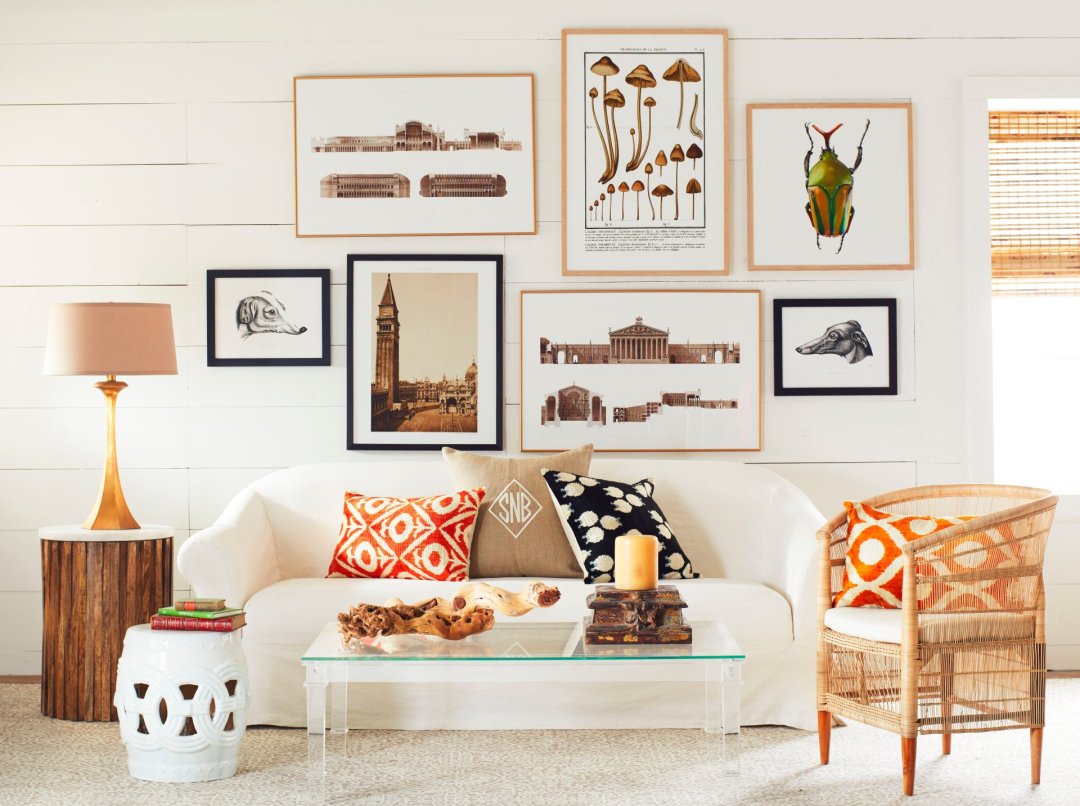 4. Add Dimension with a Mirror
If you like a more minimalistic look, a monochromatic collection of the same subject and medium is cool and contemporary for your wall art gallery. Make sure, however, to bring in some dimension. An easy way to achieve this is a split grouping with a mirror in the middle.
TIP: Hang pieces symmetrically for a clean design. Also, remember your monochromatic theme when choosing a mirror – this ensures the mirror is part of the ensemble.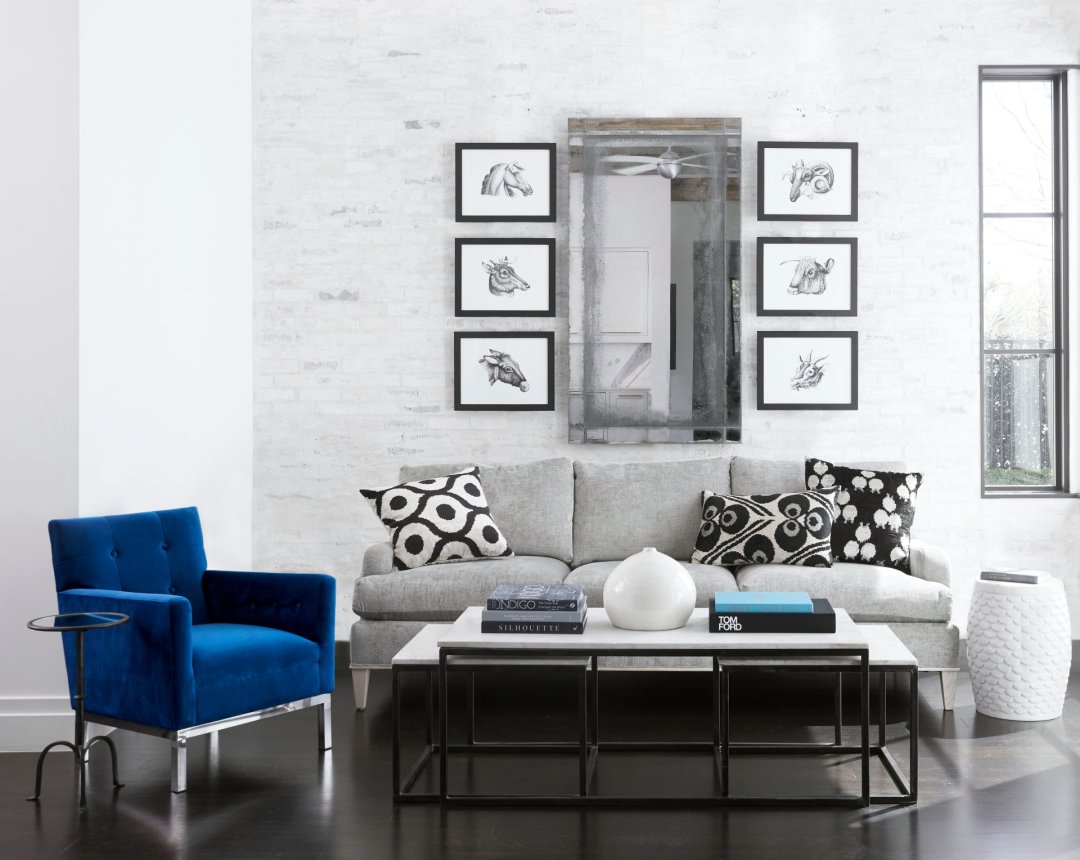 5. Choose Neutrals for Large Spaces
To cover an especially large wall space, you'll need quite a few pieces. To prevent overwhelming the eye, choose a collection with the same subject matter in neutral colors. This allows you to sufficiently adorn the space without being too obtrusive.
TIP: Arrange these pieces in a grid or symmetrically to keep the collection understated and allow other design elements nearby to stand out.