For our latest collection, our designers highlighted elegance with an organic twist. Many products at Wisteria are handmade, but within this collection, our designers have five pieces that they believe stand out among the rest! Here are our top five must-have handmade pieces from our new collection:
1. Bone Inlay Desk
This marvelous desk was inspired by ancient Islamic geometric design. Originally, the bone inlay details stood to portray unity and order, and that same message is present in our Bone Inlay Desk. In this piece, the elaborate and intricate details seen throughout the piece are hand-cut and hand-laid pieces of bone. The stark cream of the bone contrasts with the richness of the wood, creating a perfect harmony. This handmade desk is an eye-catcher in any room and with its unique beauty, it is easy to see why it is on our designers top five handmade product list.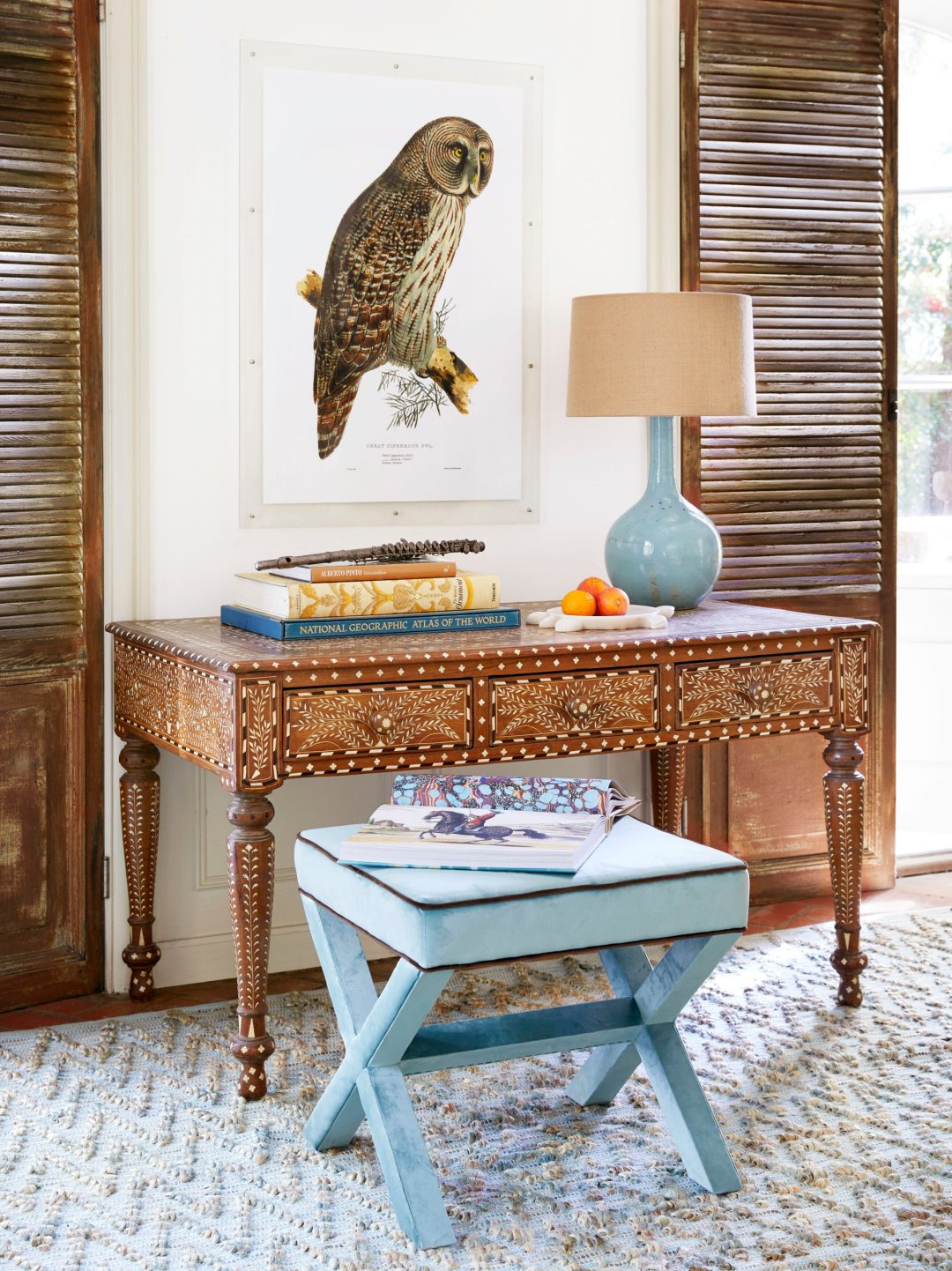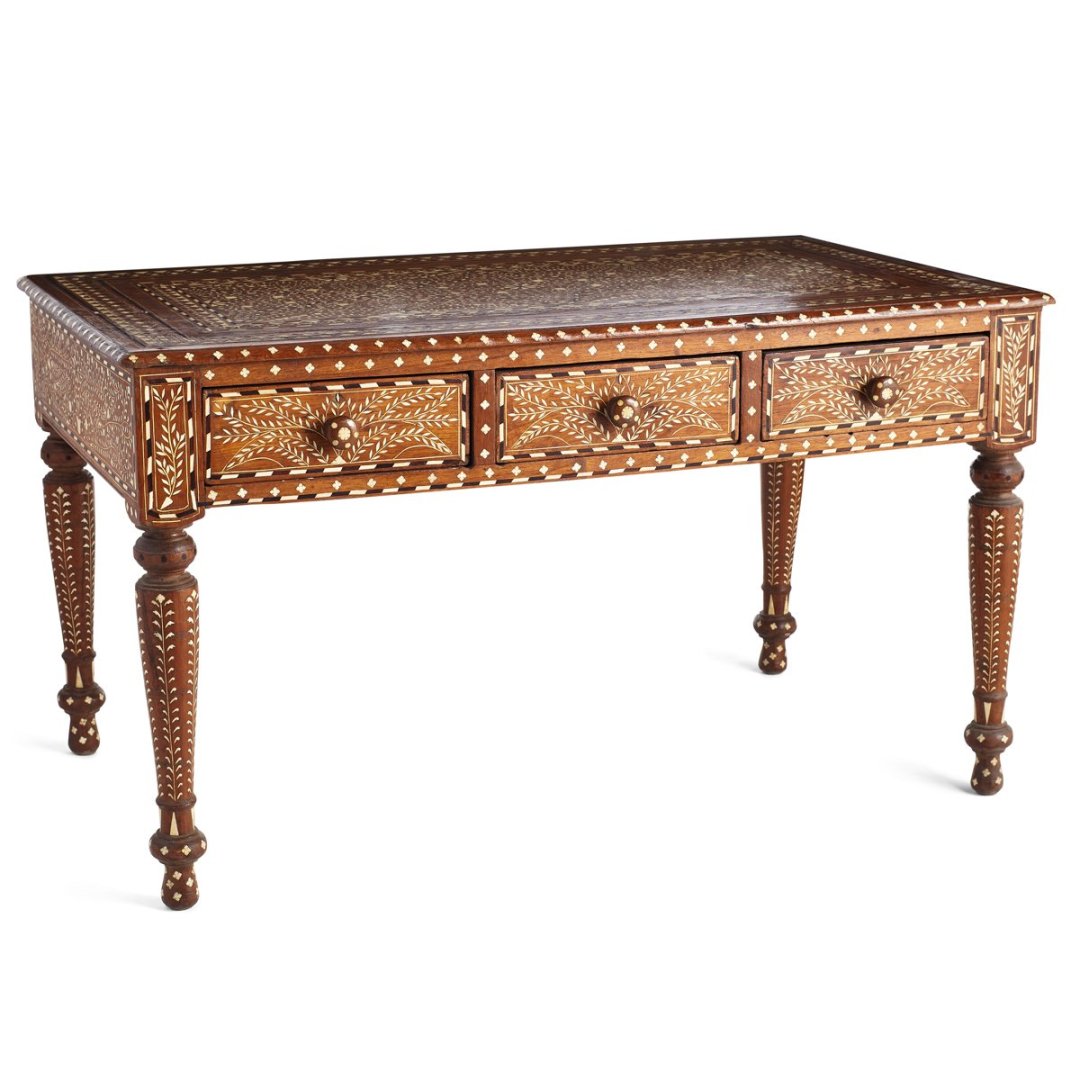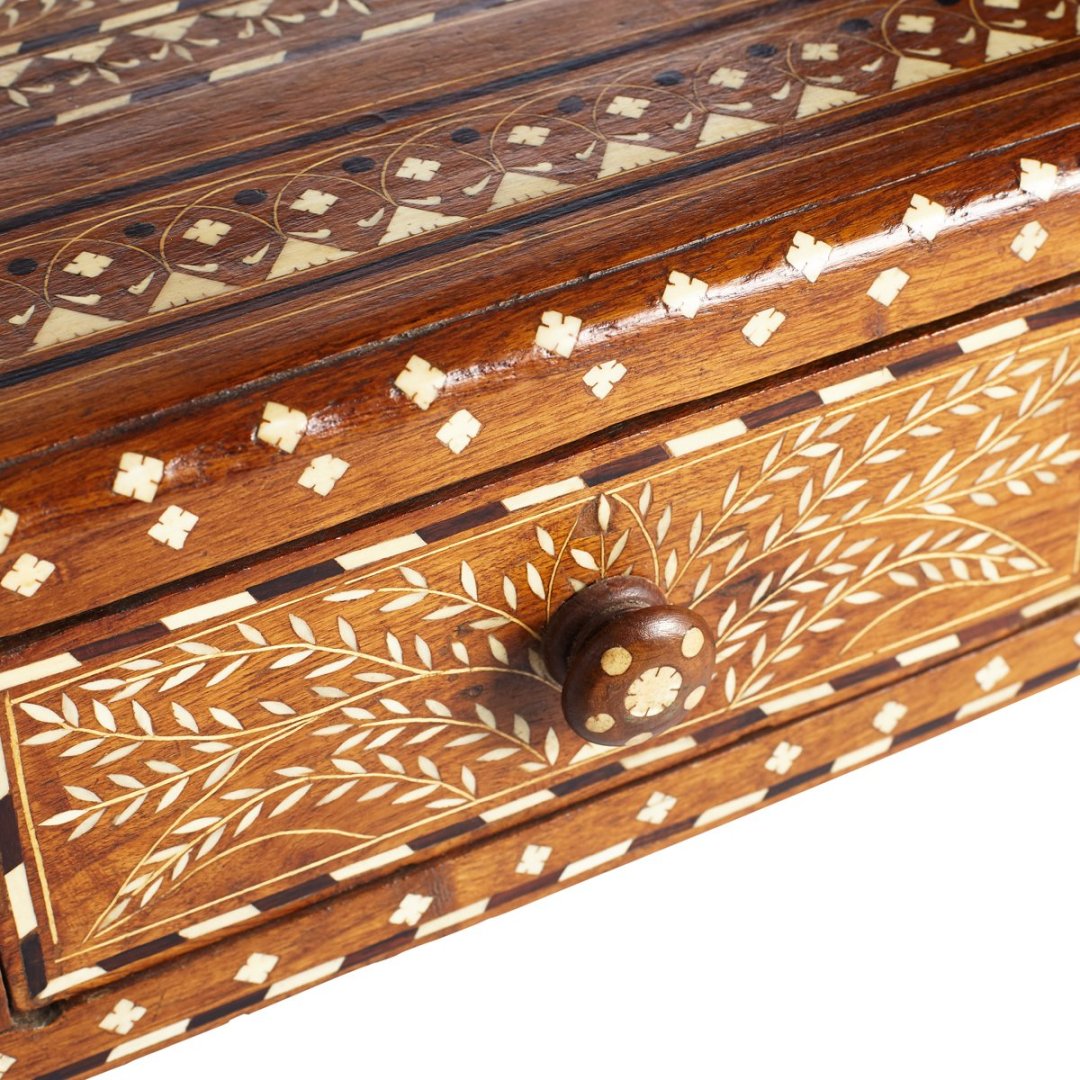 2. Live Edge Teak Coffee Table
Our hand-carved Live Edge Teak Coffee Table is a showstopper! Exclusive to Wisteria, this coffee table brings the outdoors in. Aiming to maintain the natural curvature of the teak wood, this piece brings organic character to any room. Our designers love the amazing growth rings visible in the teak of this piece, allowing the piece to tell its unique story.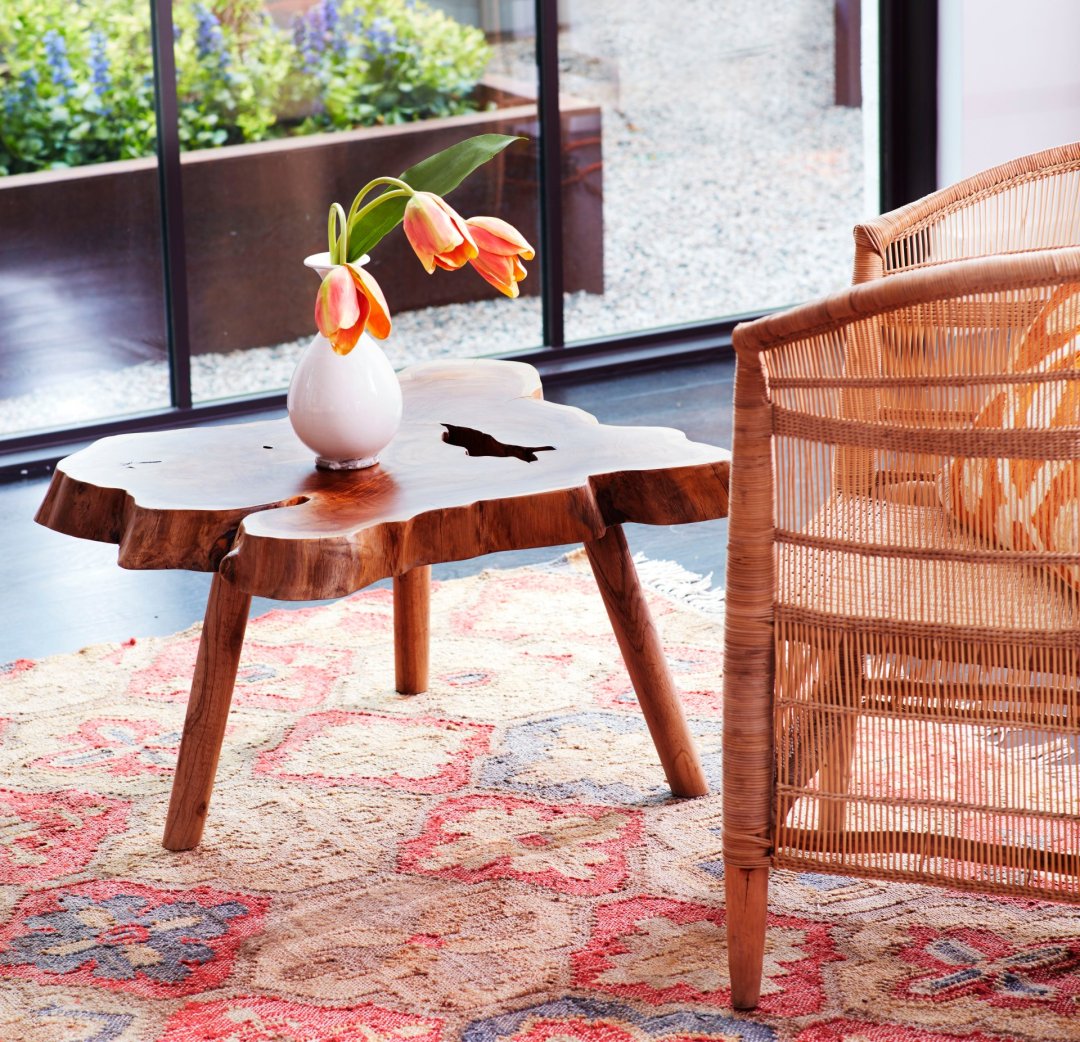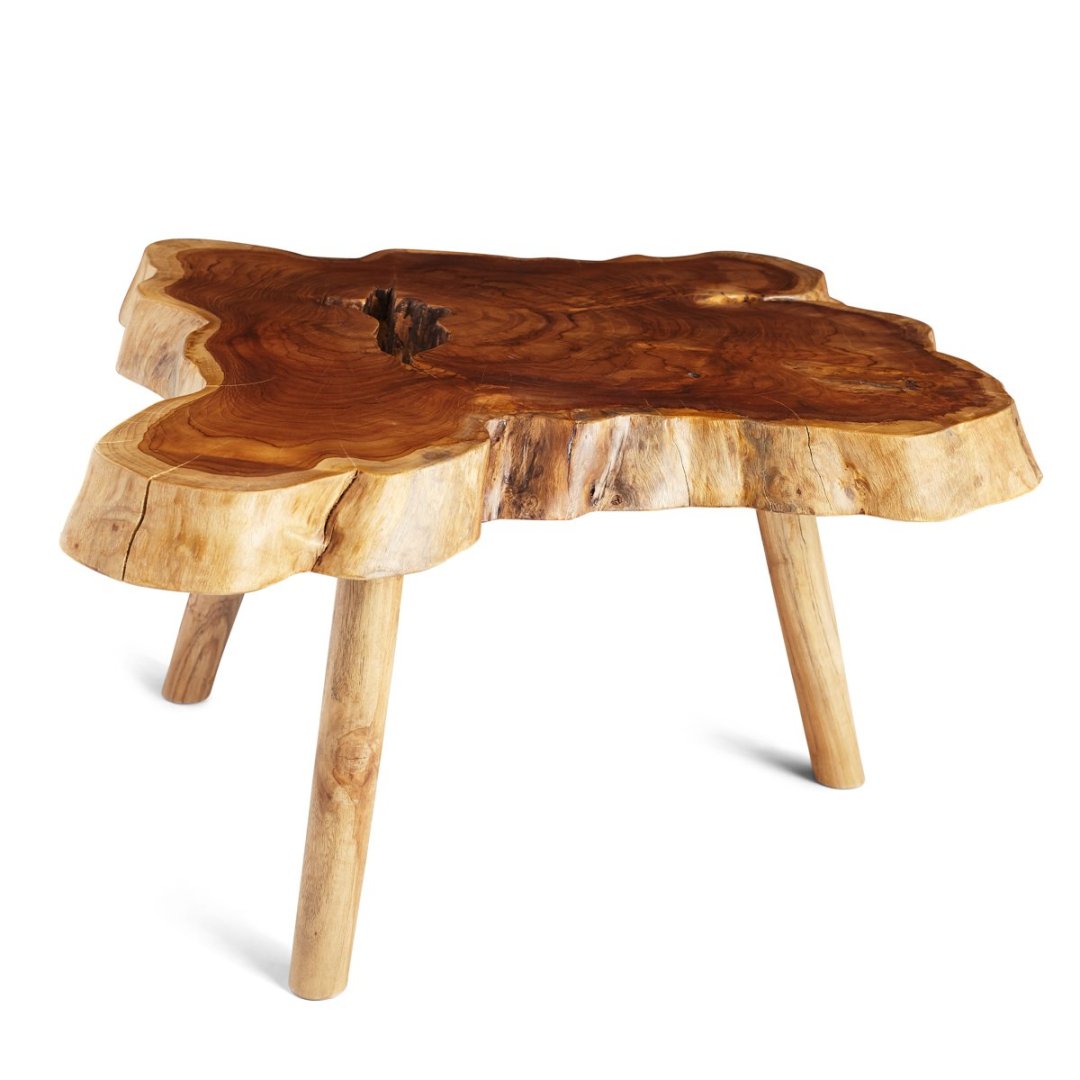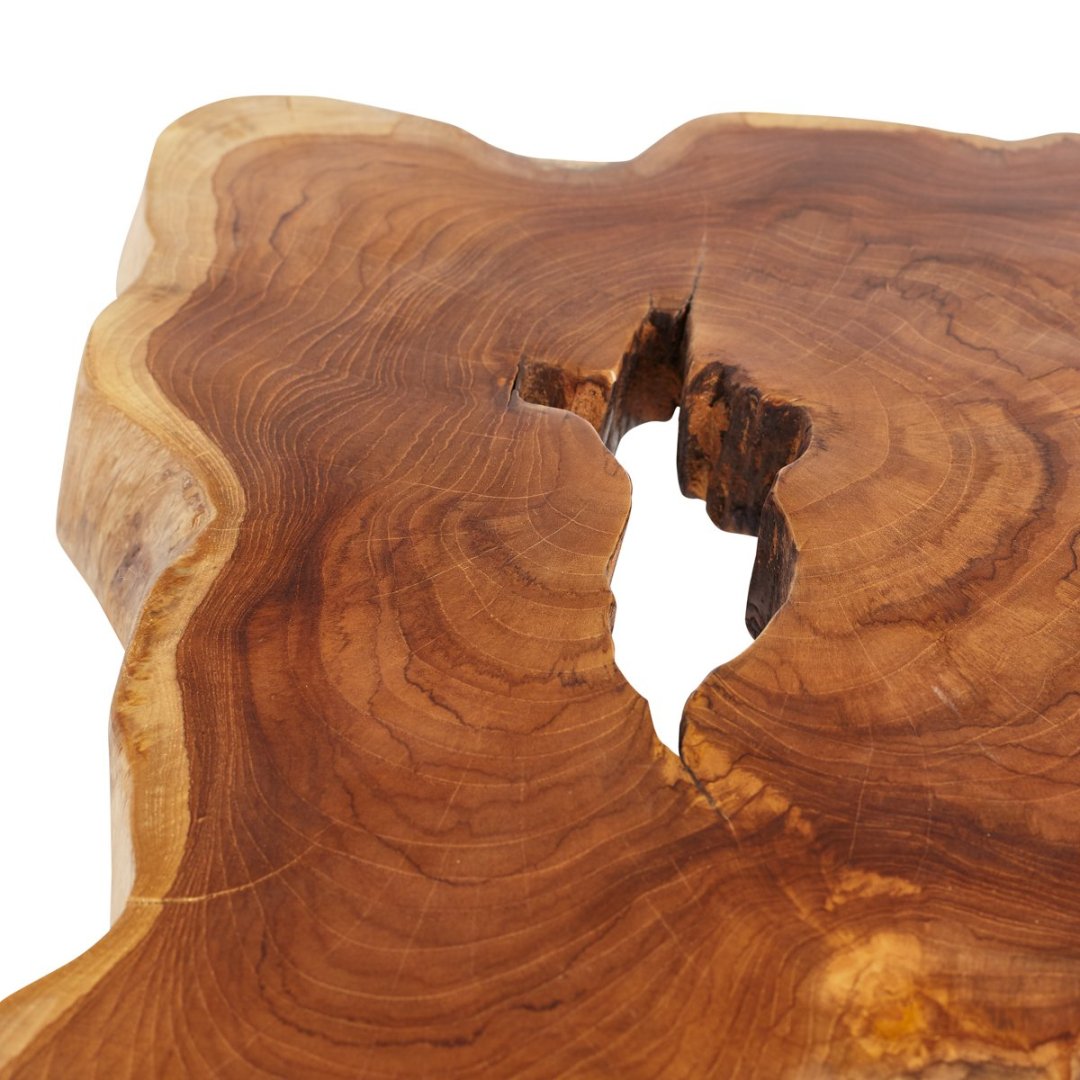 3. Burl and Brass Chest of Drawers
Exclusive to Wisteria, our Burl and Brass Chest of Drawers is a sleek piece that is the result of a somewhat odd natural occurrence. Burl wood occurs when a tree is under stress. From that stress, the unique attributes of the wood are formed. Craftsmen must sculpt and polish the burl wood in order for this piece to come to life. Our handmade Burl and Brass Chest of Drawers is a prime example of the beauty that come from within, both ourselves and nature.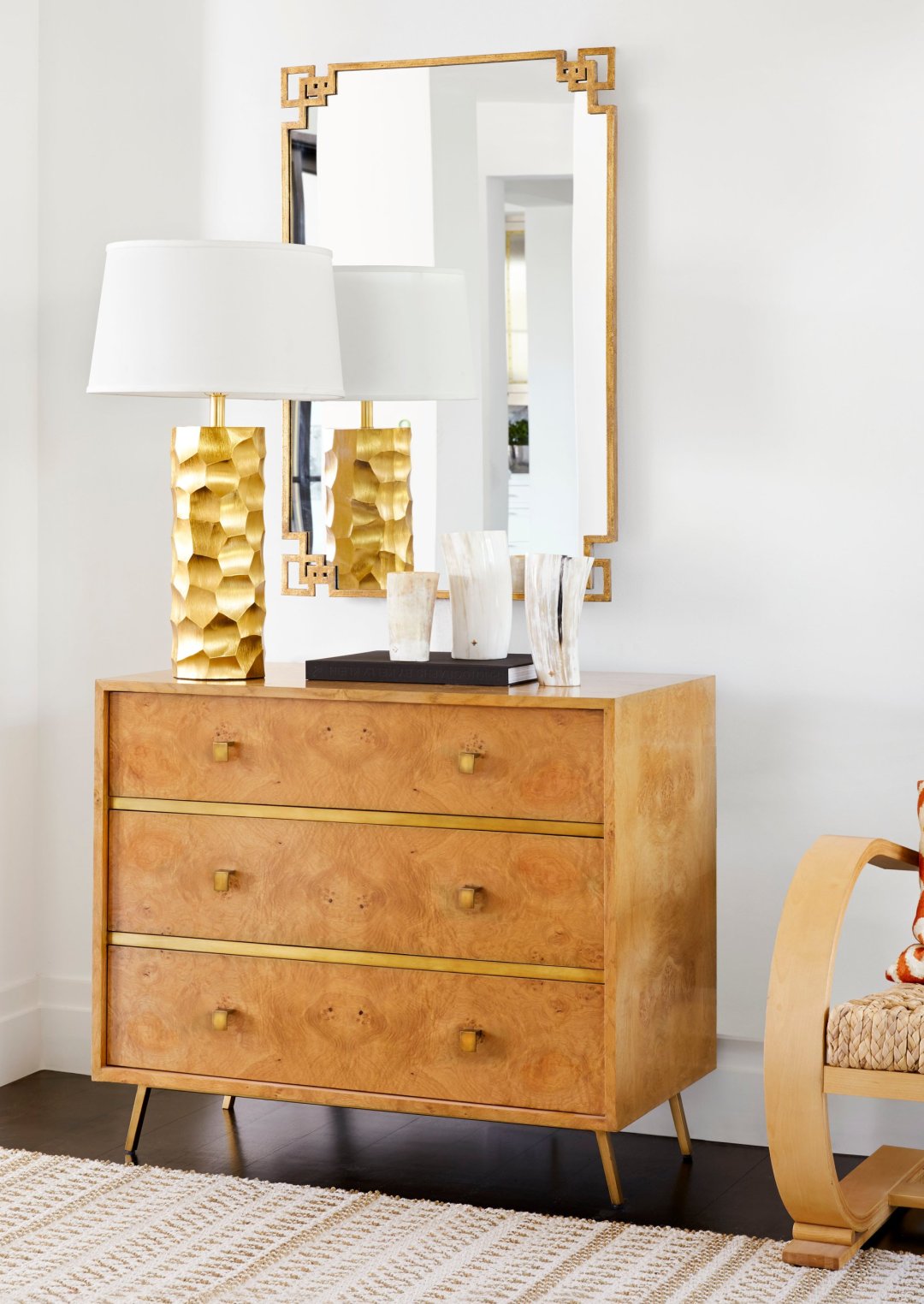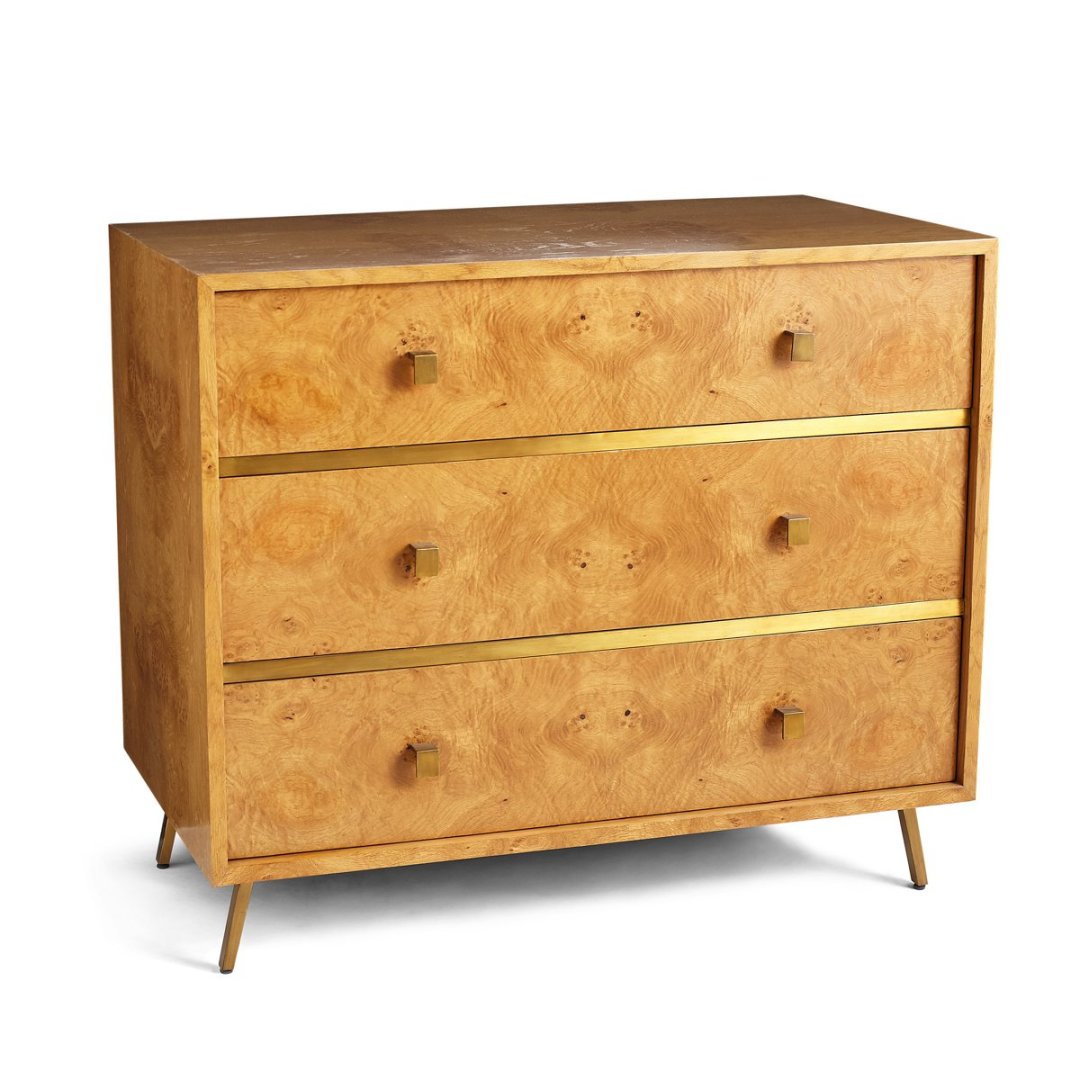 4. Amora Armchair
Our minimalistic Amora Armchair is a wonderful blend of wood and rattan. The contrast between the woven rattan and the sleek teak wood creates an organic, yet contemporary vibe radiating from this piece. This versatile piece is a great addition to any home, and alongside its functionality, the handmade nature of the piece brings even more pizzazz to the chair.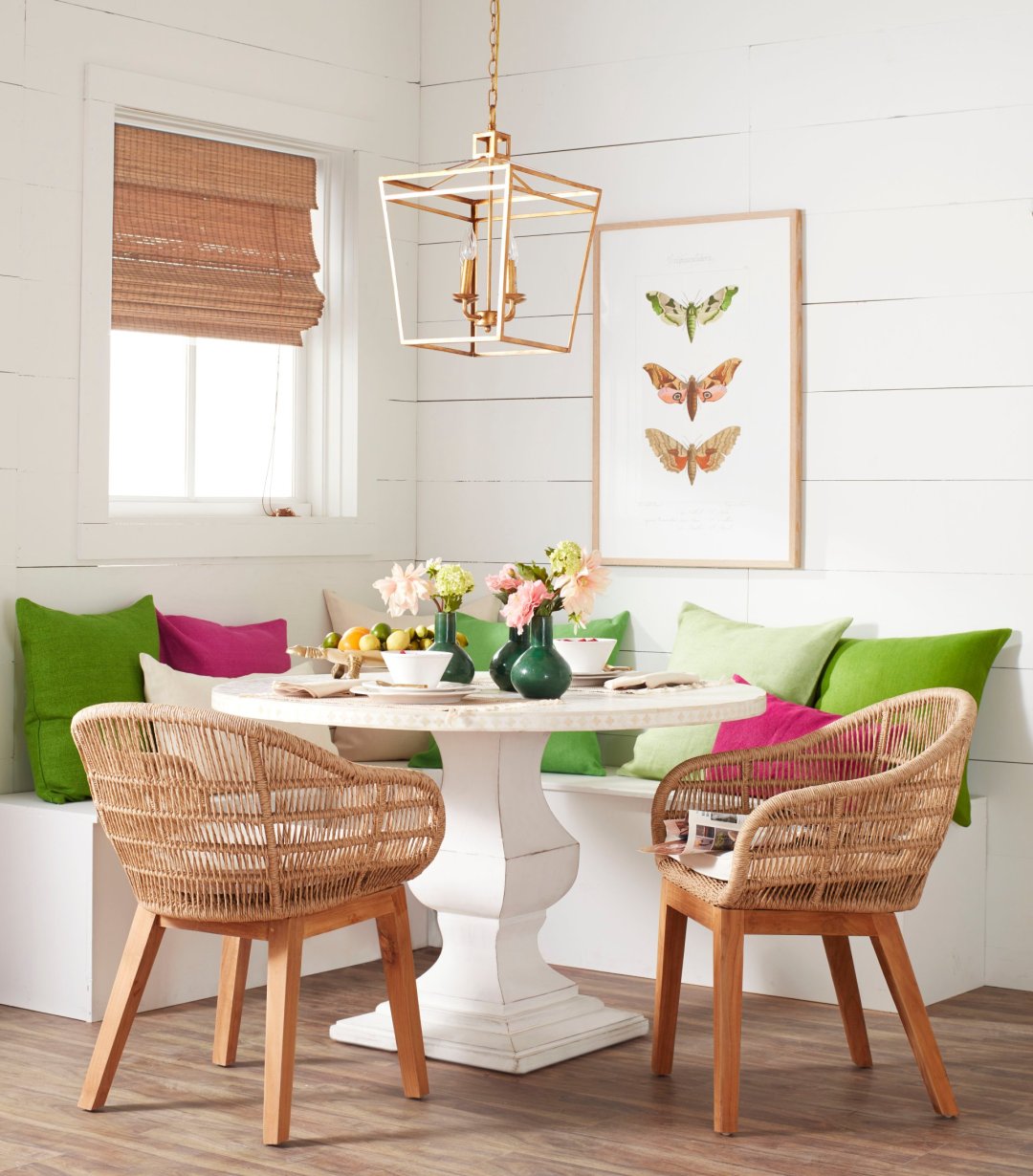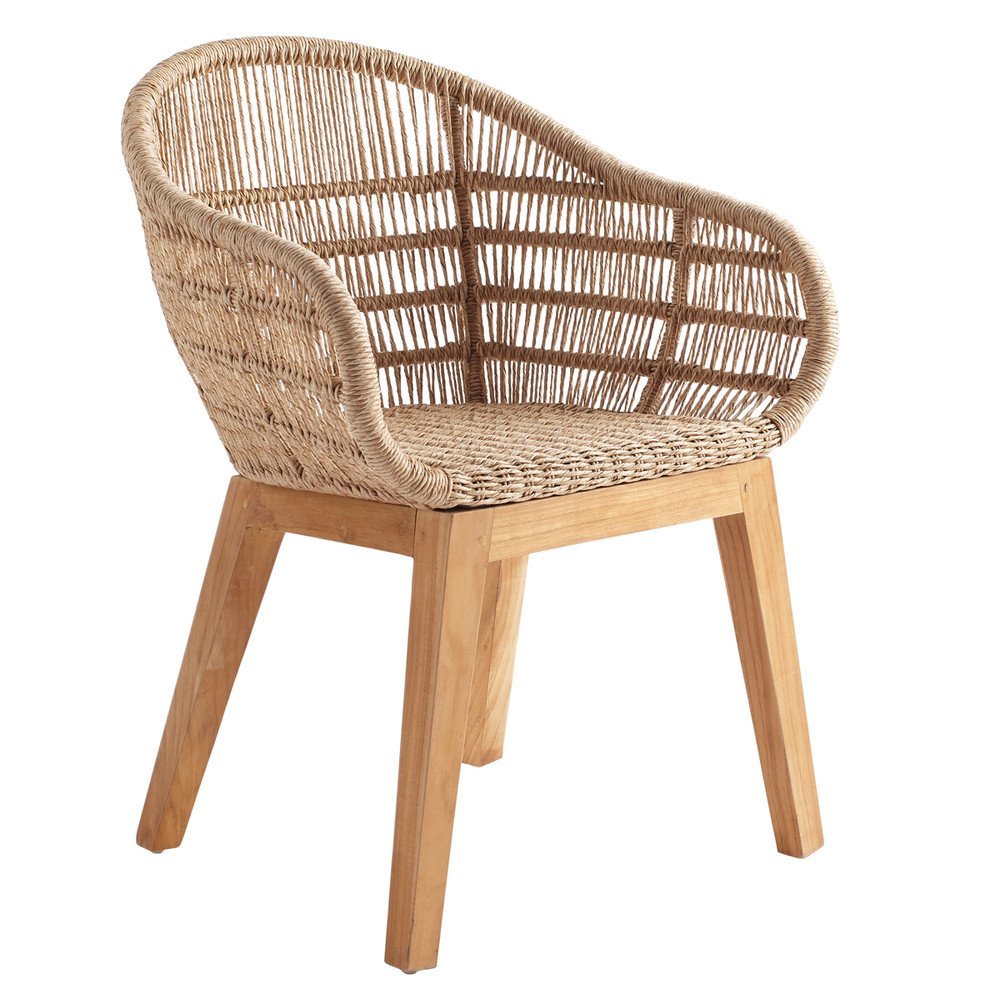 5. Roller Pin Mirror
Many remember their mother or grandmothers standing in the kitchen with their roller pin ready and eager to bake the day away. Now, you can bring those happy memories into your space in a new way, with our Roller Pin Mirror. This handmade piece consists of natural wood roller pins with each individual pin, consisting of a different shade of wood, allowing for a vibrant texture to the piece. Hand constructed, each pin is shaped from reclaimed wood making each piece a handmade treasure.