Our newest collection, Indonesian Summer, has left us wanting nothing more than to dig our feet into the sand and watch the waves roll in on our own little slice of paradise. Known for its desired beaches, volcanic terrain, and diverse wildlife, Indonesia was the inspiration behind our collection. We were inspired by natural materials, vibrant colors, and one-of-a-kind pieces that evoke the sultry spirit that reigns over this expansive landscape.
ONE-OF-A-KIND PIECES
Since its inception, Wisteria has always had a love for one-of-a-kind pieces. From hand-picked seashells that form a cascading necklace to hand-carved teak wood mirrors to colorful cloths, we strive to find unique items from around the world that speak to your individuality. With natural materials and vibrant hues that come together to create one-of-a-kind pieces, this collection captures the essence of a true Indonesian Summer with our Vintage Chinese Trunk, Antique Butcher's Table, and Vintage Chinese Rice Cabinet.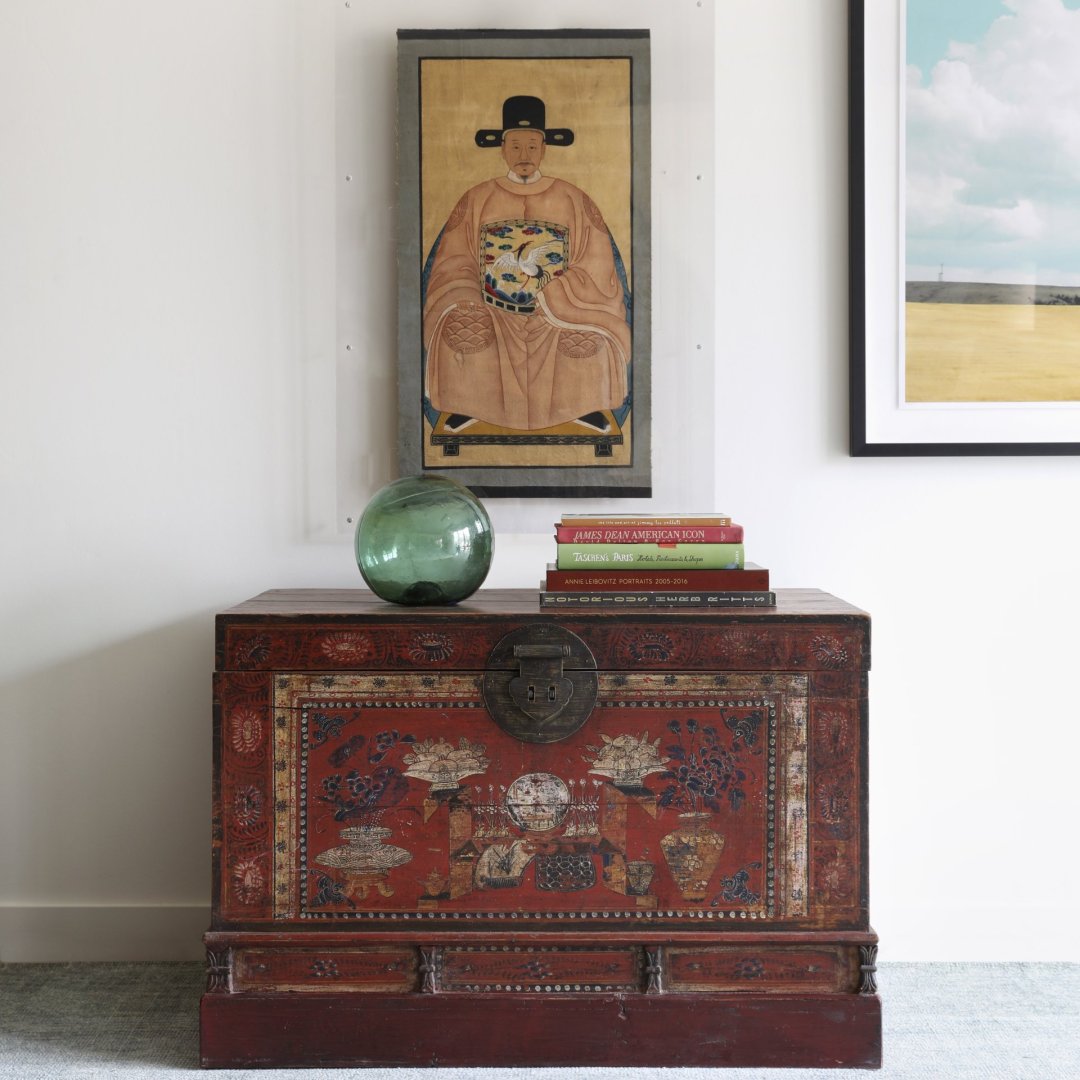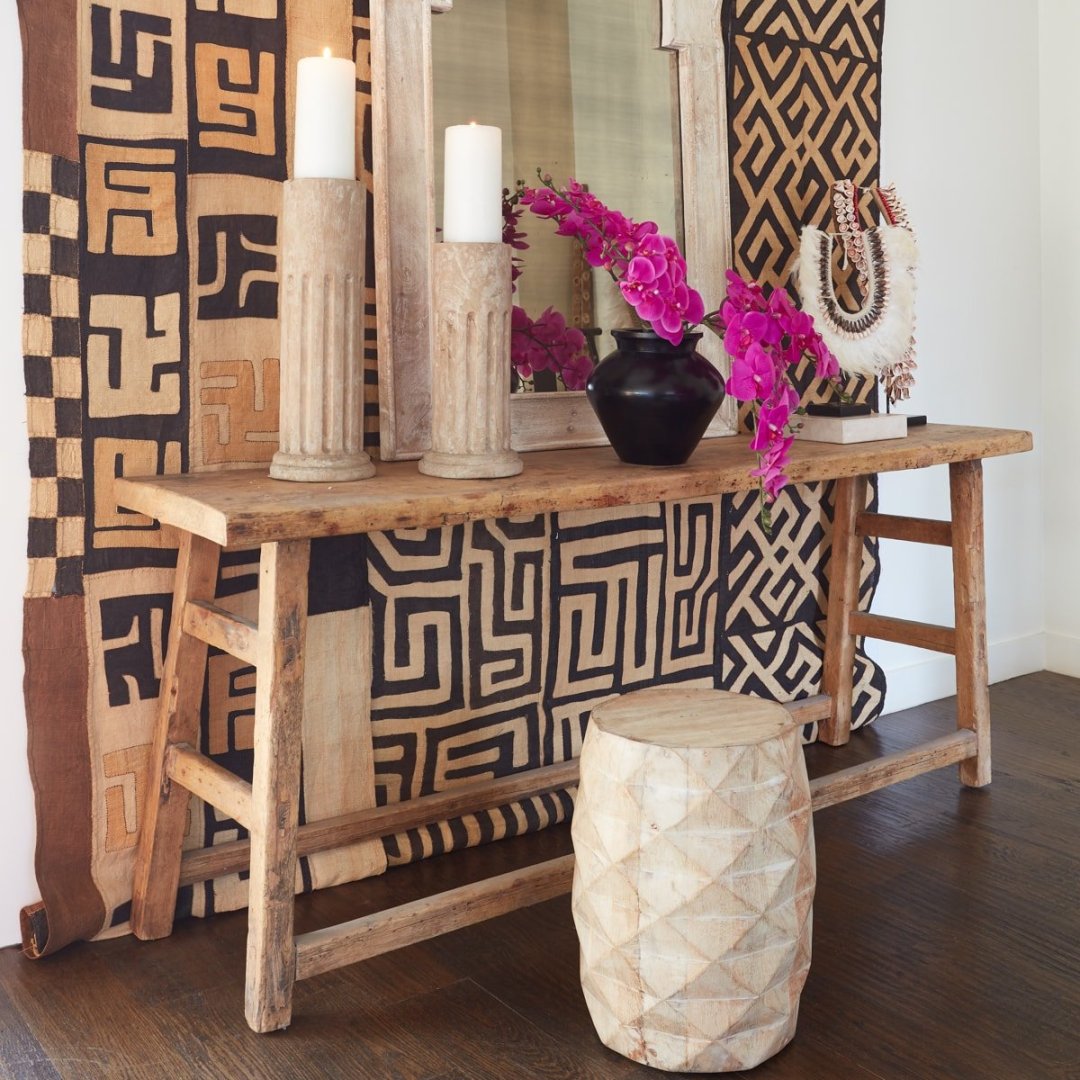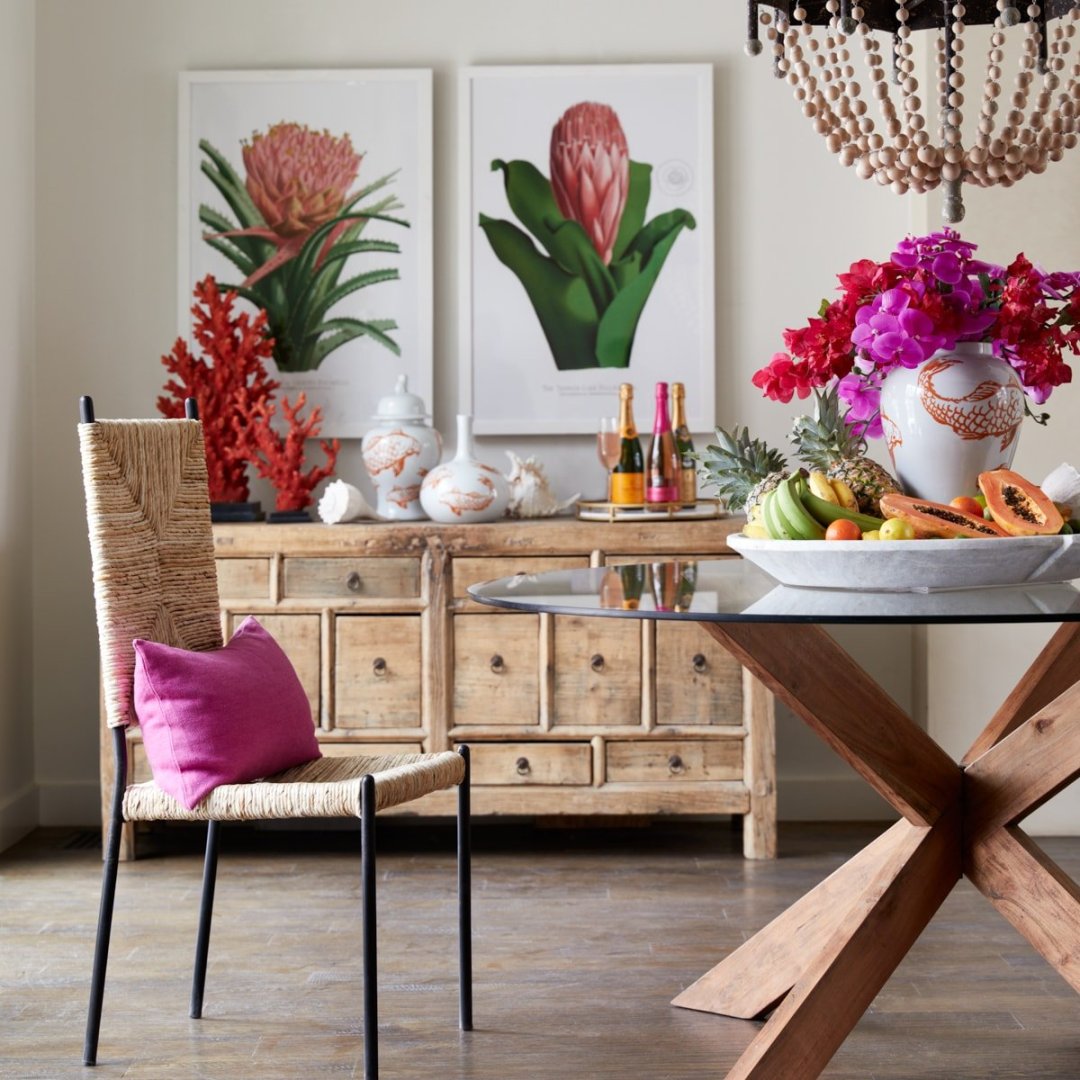 VIBRANT ISLAND COLORS
Drawn to the vivacity of the Indonesian Islands, we've found the vibrancy of orange, deep red, and pink hues reminds us of the rich culture and spirited life that are unique to Southeast Asia. These brilliant shades breathe life into spaces through beautiful handcrafted ceramics and intricately hand-painted works of art.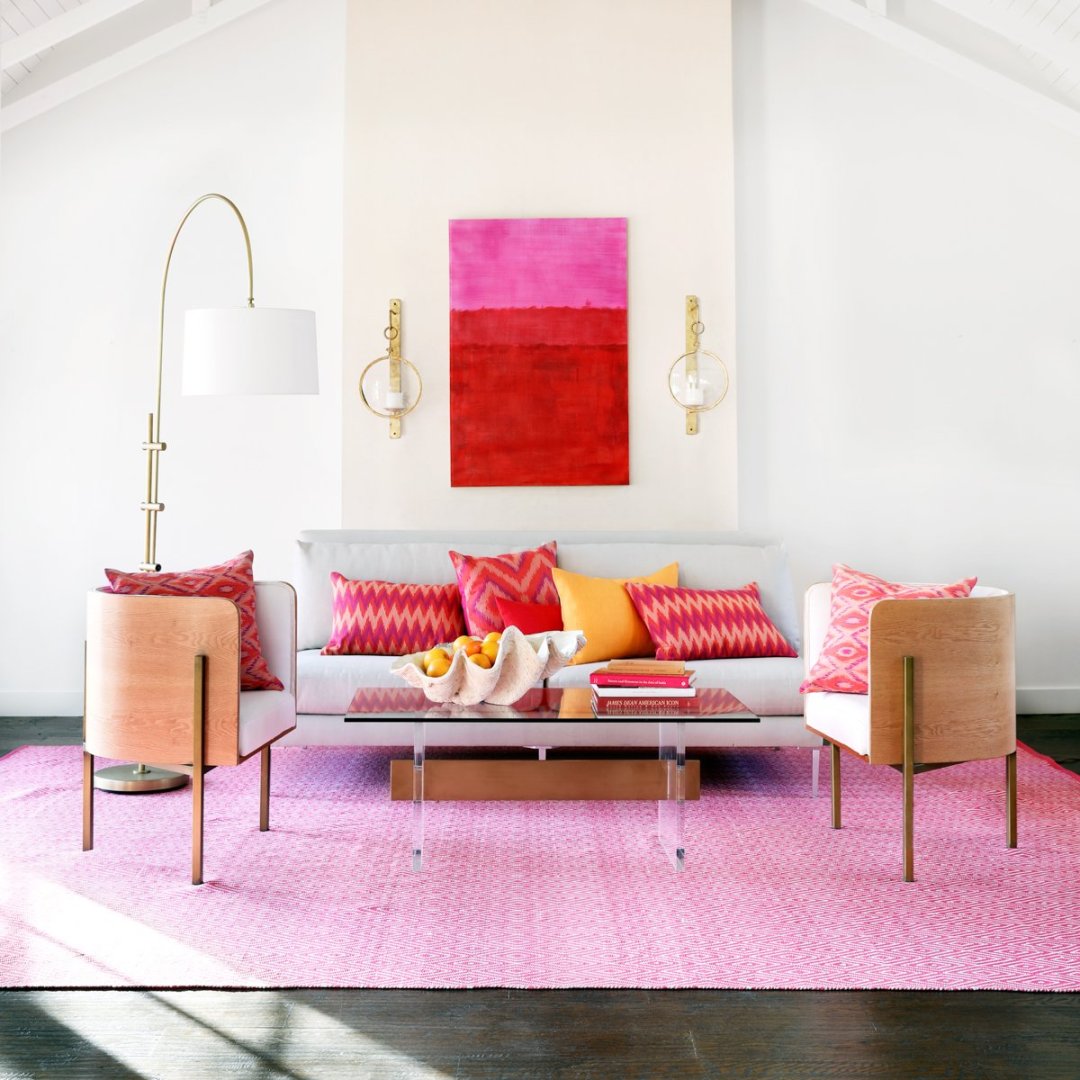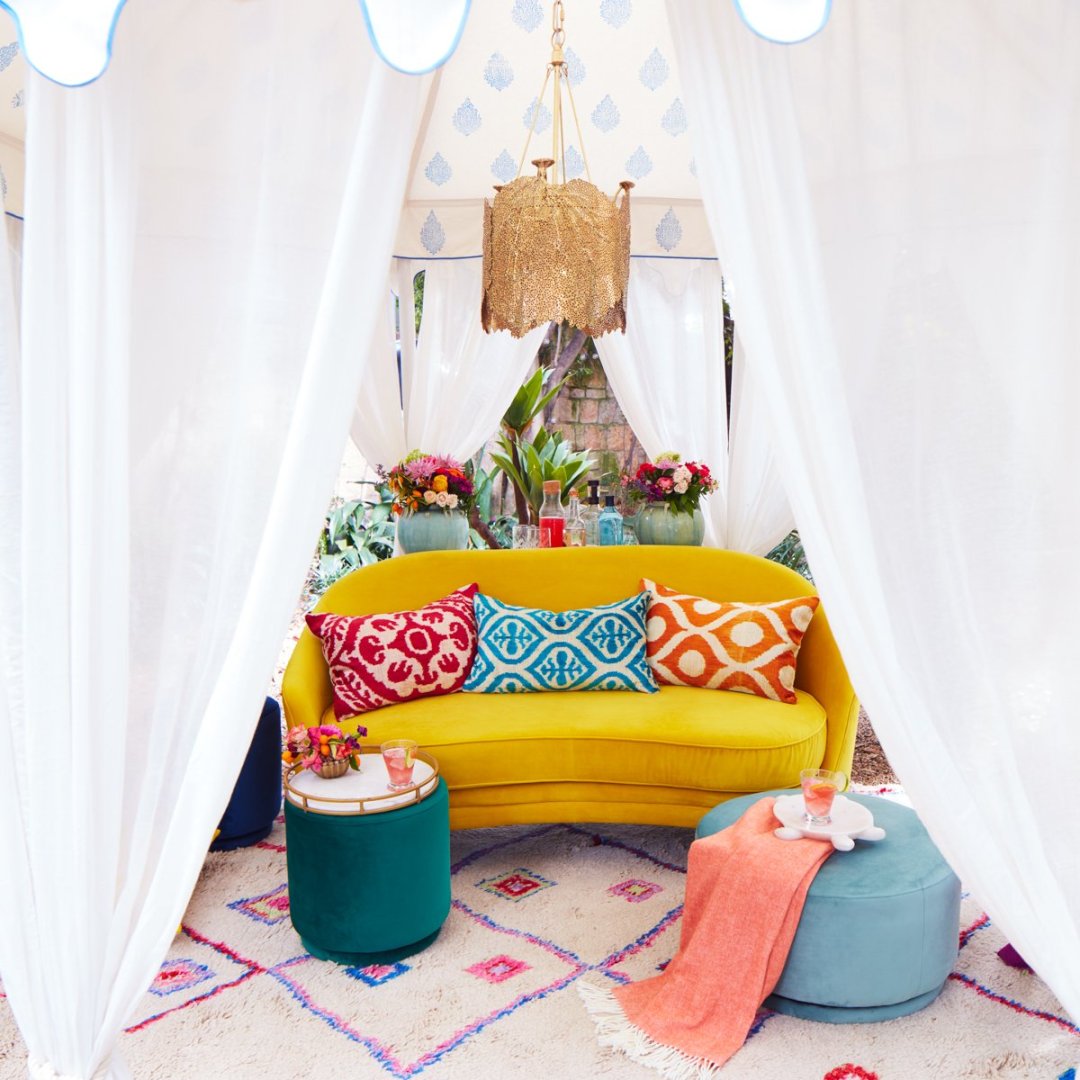 ALLURING AGATE
We find the captivating colors and meandering patterns of the semi-precious gemstones known as agates intriguing. Paired with sleek metals, these quartz stones create visual texture and provide a pop of color and interest.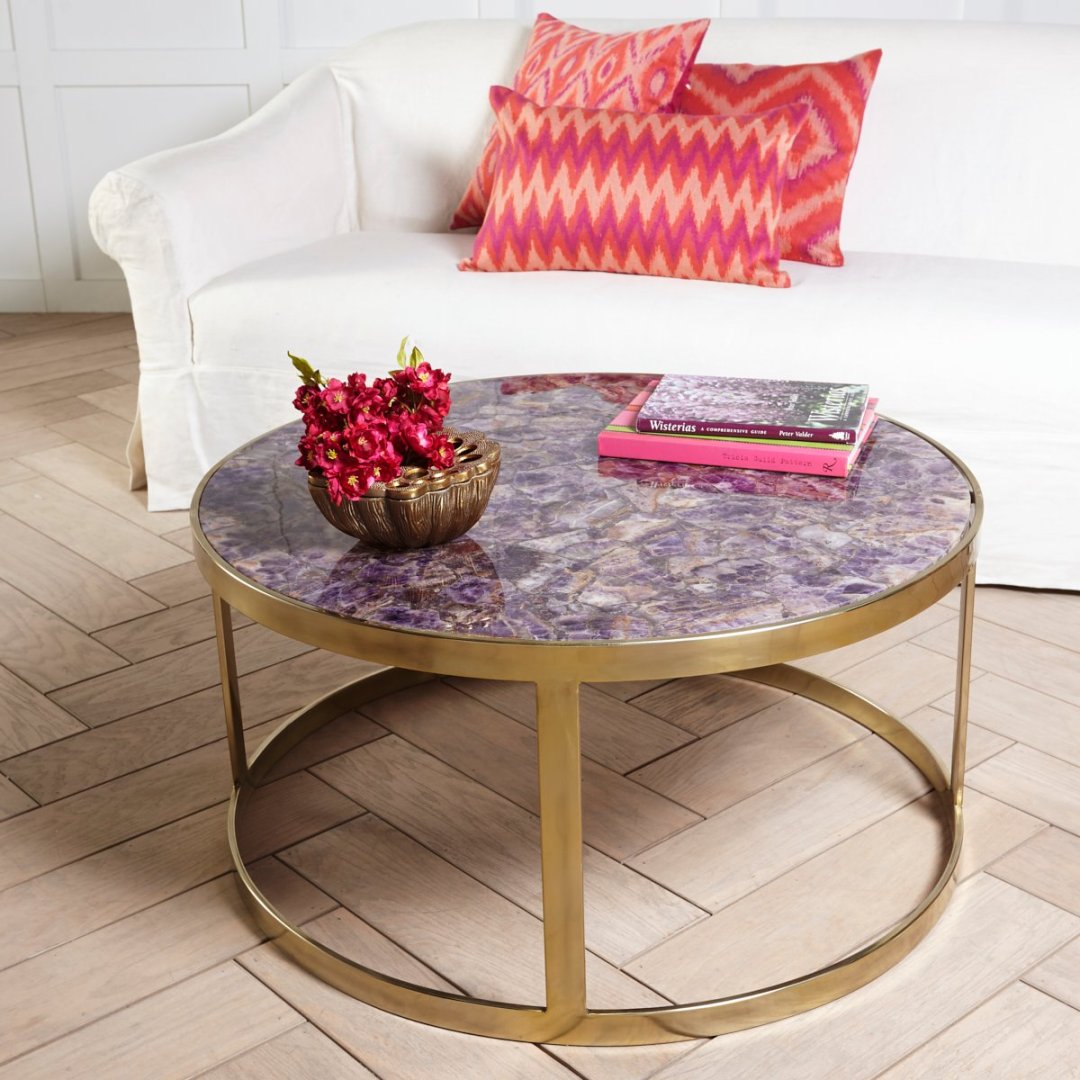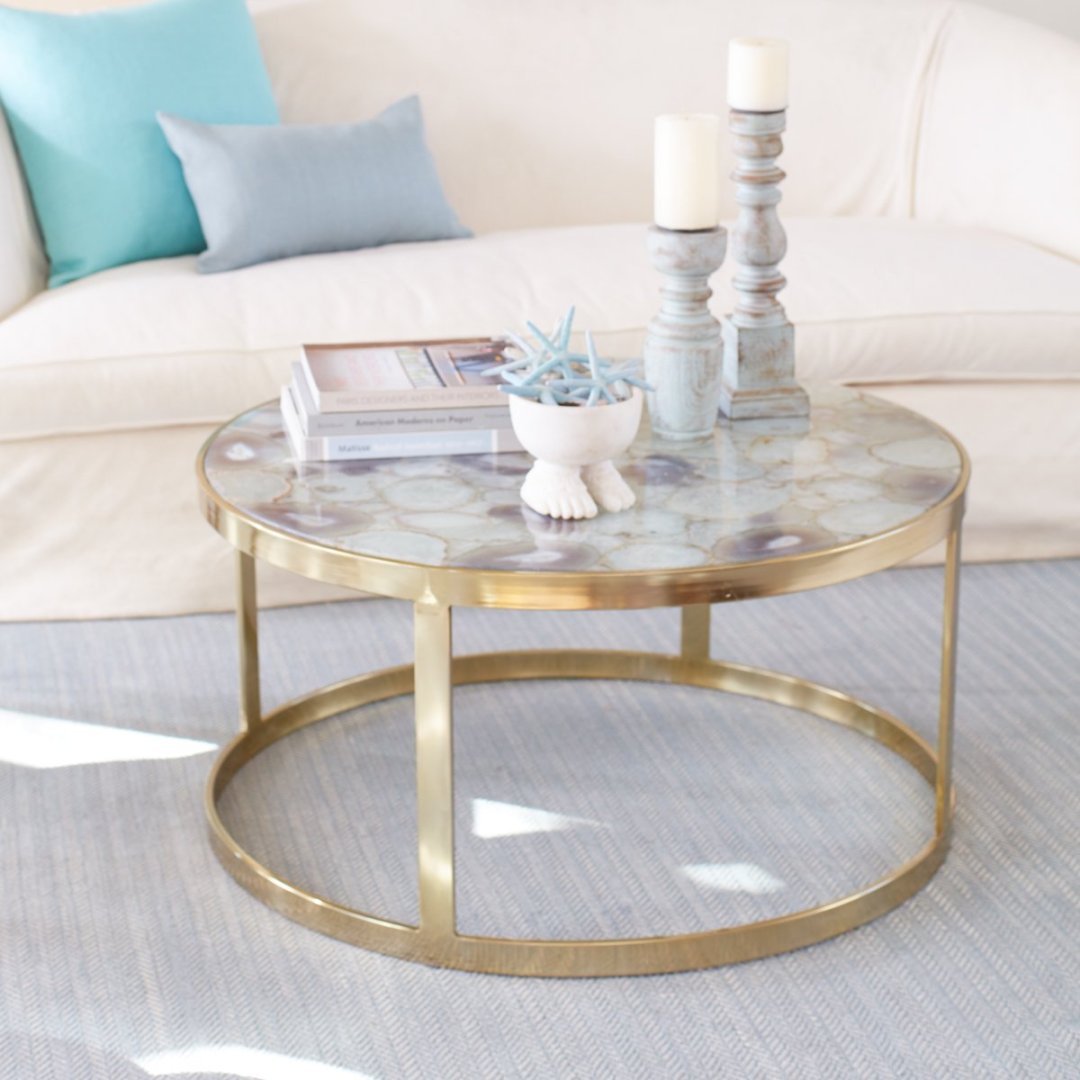 FARMHOUSE TENTS
We love to host get-togethers almost as much as we love to partake in the festivities. With summer on its way, we've found farmhouse tents create the perfect space to host any outdoor event from your own backyard with style and ease. Canvas drapes can be drawn and tied to showcase your soirée's setup, delivering a modern twist to the beachy Boho look and creating an inviting environment that recalls the warmth and vitality of Indonesian summers.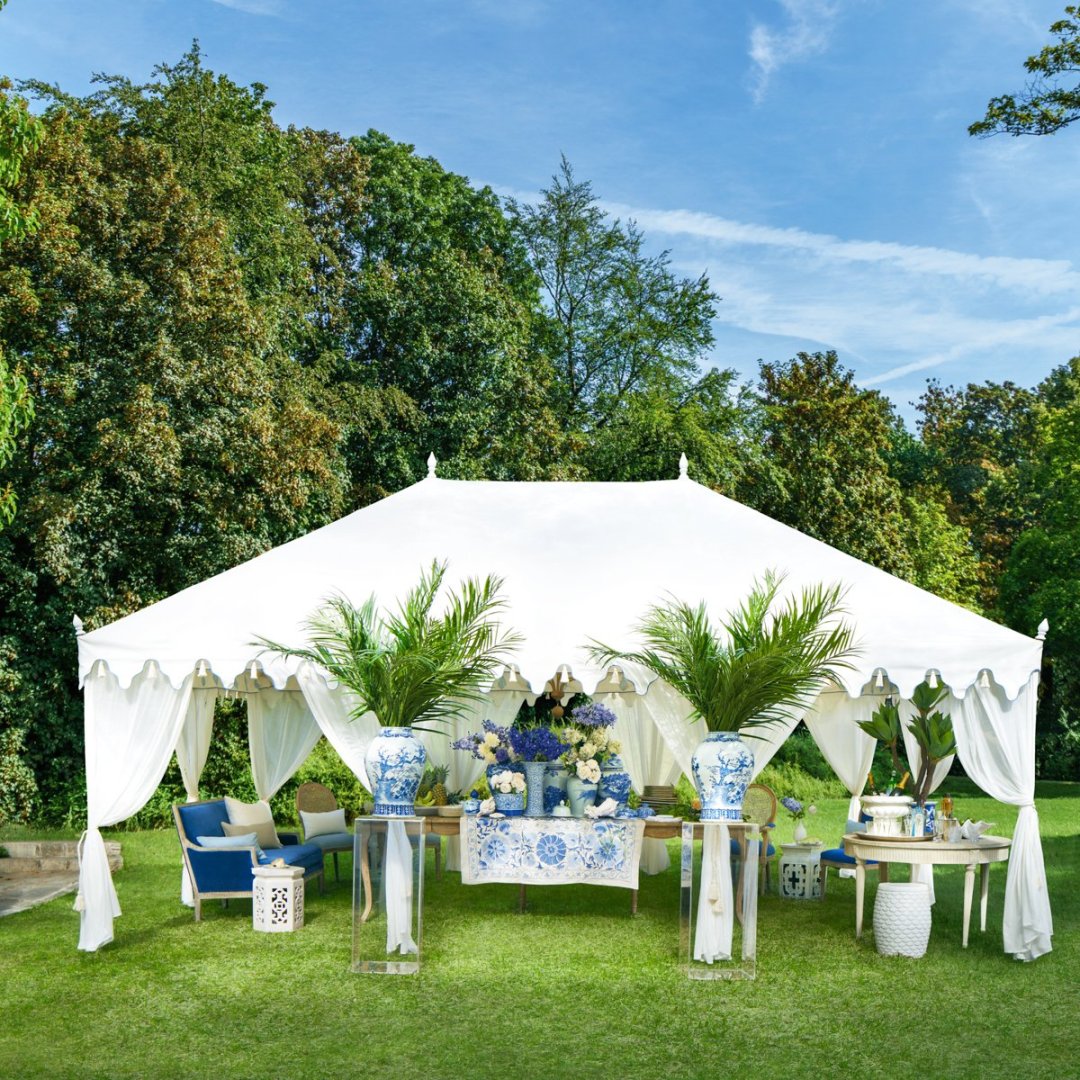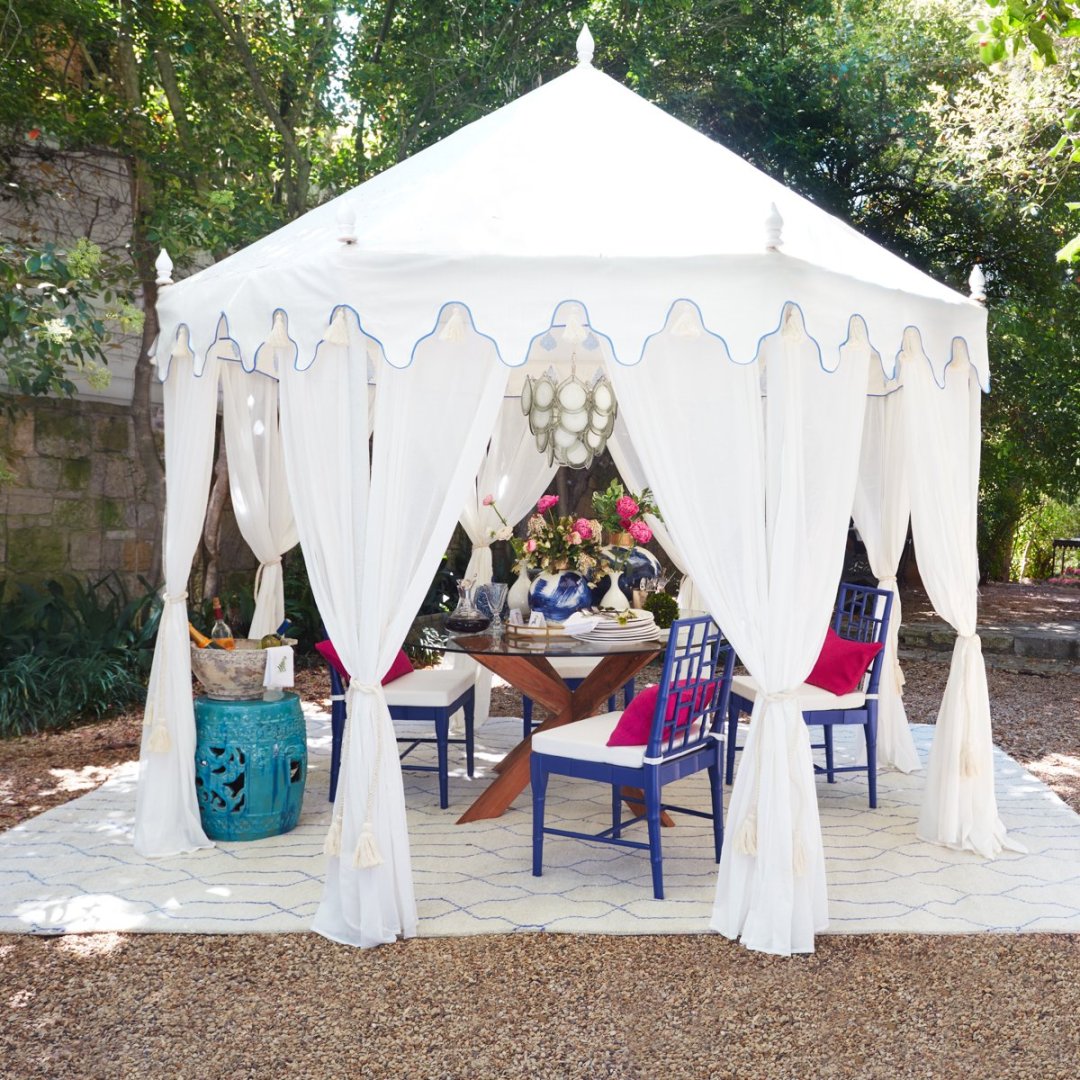 DEBUTING: AKOLA HOME
Akola Project has one mission: To empower women in disadvantaged communities across the globe. Since 2006, Akola Project has done just that by creating jobs for those in impoverished areas. Over the last decade, they have focused on transforming communities by creating handcrafted jewelry. We are excited to announce the launch of their first home decor line: Akola Home. Each of the textiles is made entirely by hand, from hand-weaving and dyeing the cloth to all the finishing touches. The Akola Pink Stripe Table Runner is a great piece to help create a warm and vibrant summer tablescape.