Chair design is categorically one of the most challenging feats of engineering in interior design. In fact, there are dozens of competitions internationally that put designers to the test, sometimes encouraging them to use innovative materials and creative methods of structure. But even with all this out-of-the-box concepting, chair designs have remained relatively the same since the dawn of time.
In our new summer collection, we celebrate the history of chair design with styles and silhouettes that can be traced all the way back to Ancient Greece. Here, we're highlighting our designers' top picks for chic seating this season, but you can browse our entire selection here.
Neoclassical Iron Chair
This over-sized chair is inspired by thrones and seats used in early civilizations. It features a deep seat and lovely curves that make anyone sitting in it feel like a king or queen. We updated the look with a solid iron frame, neutral linen cushion, and two brilliant finish options: Deep black or shining brass.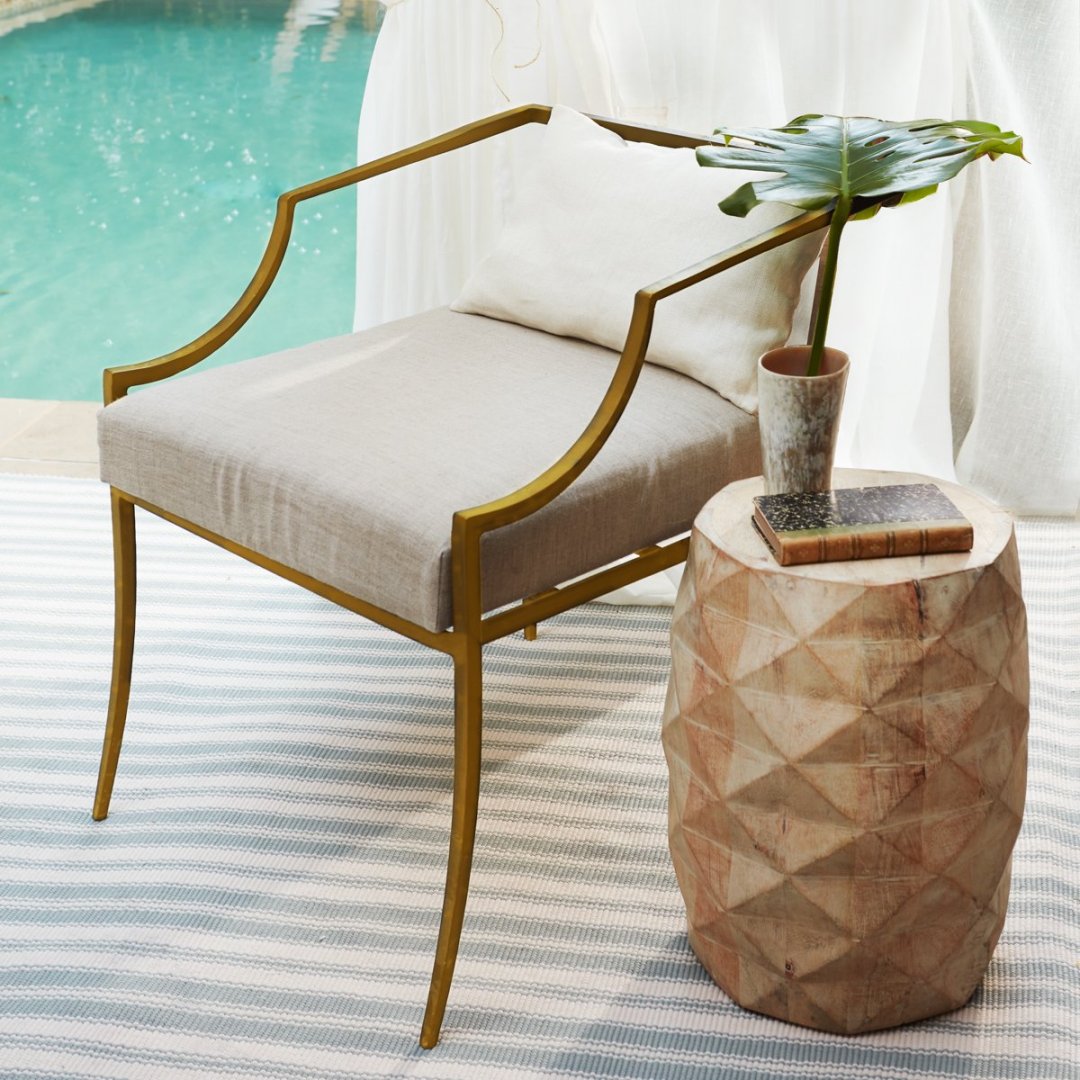 Acrylic Klismos Chair
The original klismos chair was invented in Ancient Greece and it had three defining features: Four legs curved outwards, two parallel, curving rails for the back, and a narrow, horizontal, concave backrest. All of these curves were made to contour the human form as well as give the seat an elegant and shapely image. While it has four straight legs (for the contemporary home), the back of this seat fits the klismos description perfectly. Plus, this chair gets a whole new image in chic acrylic!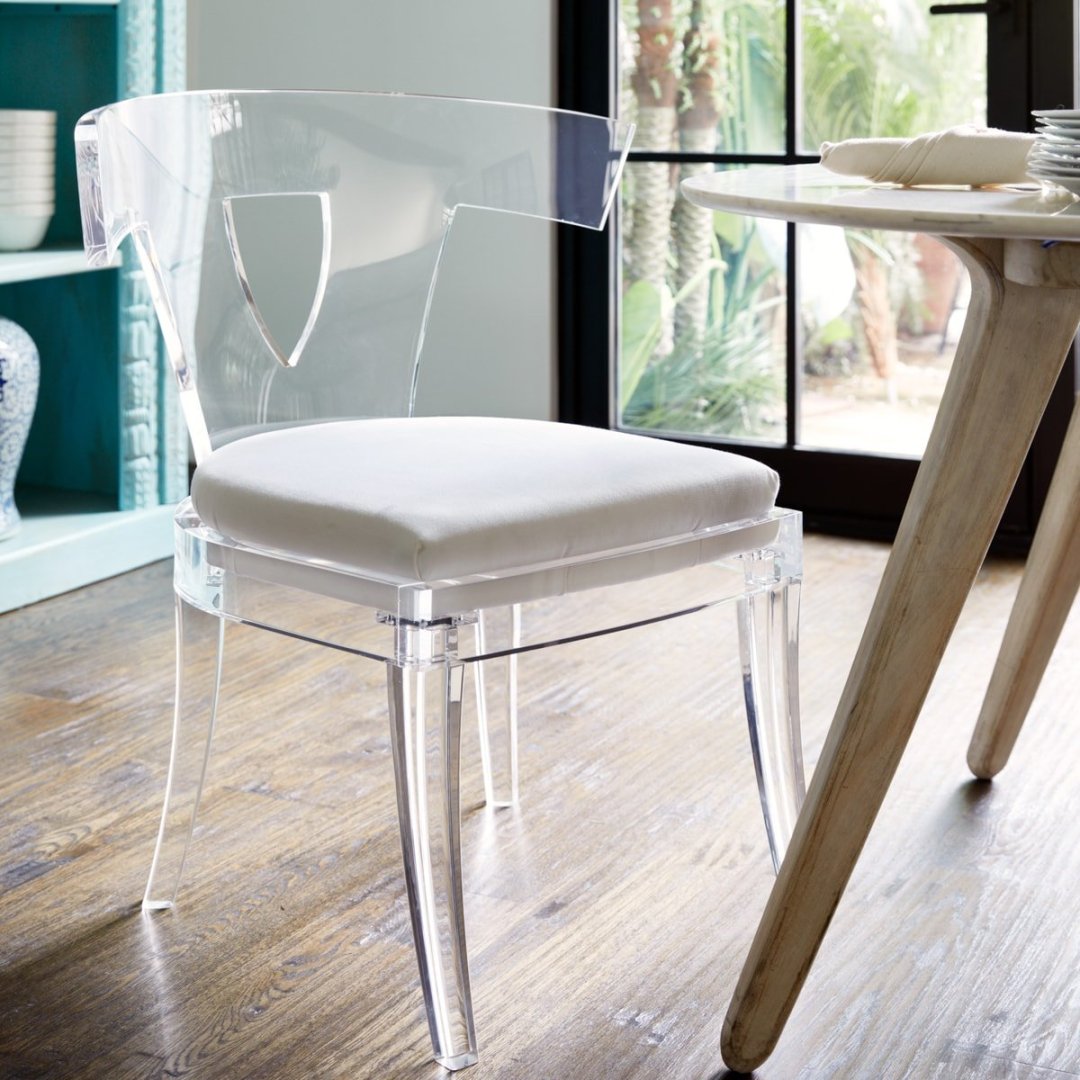 Acrylic Armchair
Acrylic is a relatively new material for furniture as it was only created in the 1930s, and its clear, modern style is generally associated with Hollywood Regency glamour. One of the earliest and most famous commissions of acrylic furniture was for entrepreneur Helena Rubinstein's New York City apartment, and it was quite ostentatious and ornate. Our armchair follows a more minimalist approach, designed to blend seamlessly with almost any style.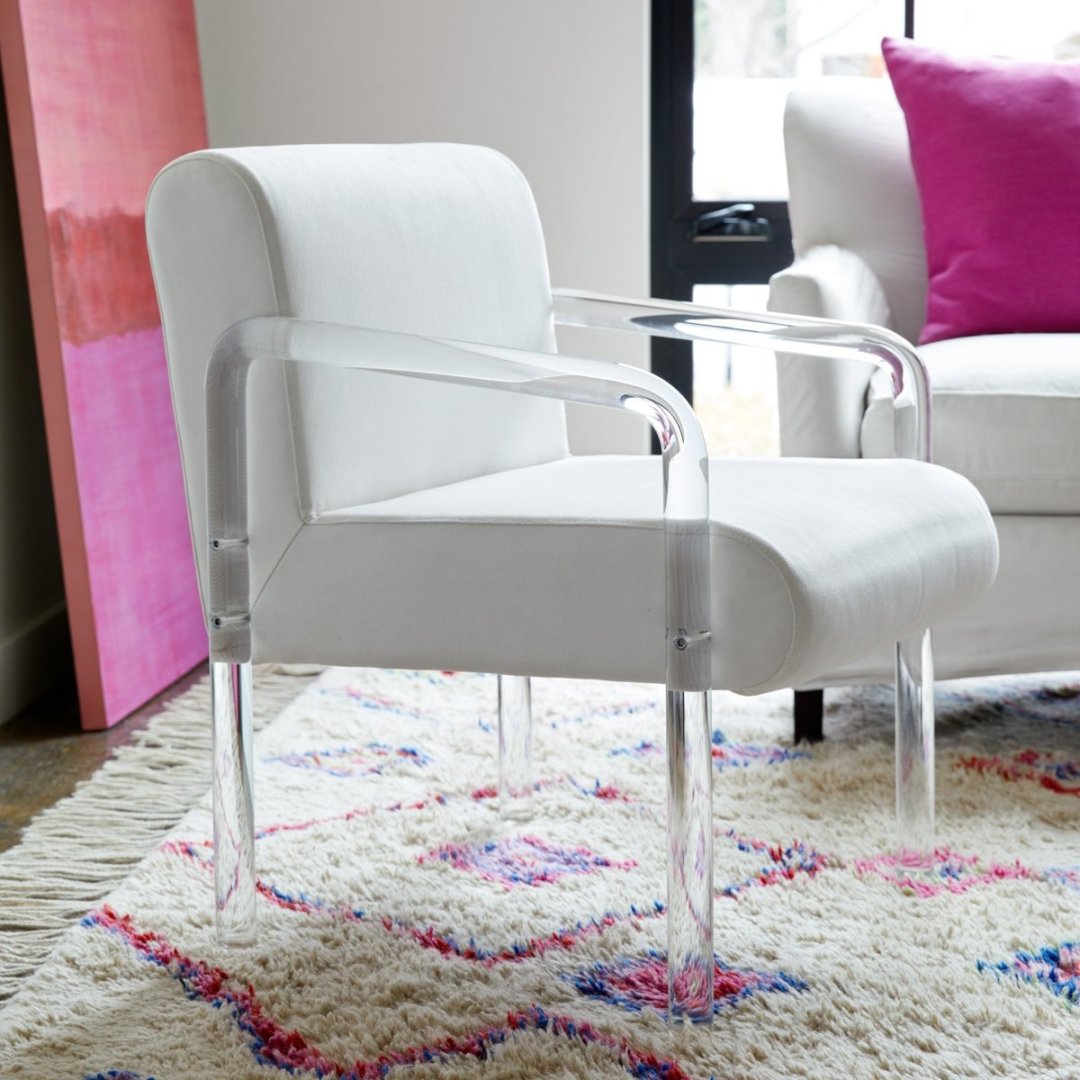 Abaca Dining Chair
Woven for both textiles and furniture, the abaca plant, commonly called "Manila hemp," is the image of breezy and tropical dining in our Abaca Dining Chair. Abaca plants are native to the Philippines and are mostly harvested for their strong, resilient fibers. Woven tightly over an iron frame, these chairs give a dining room an understated, natural, easy-going appeal.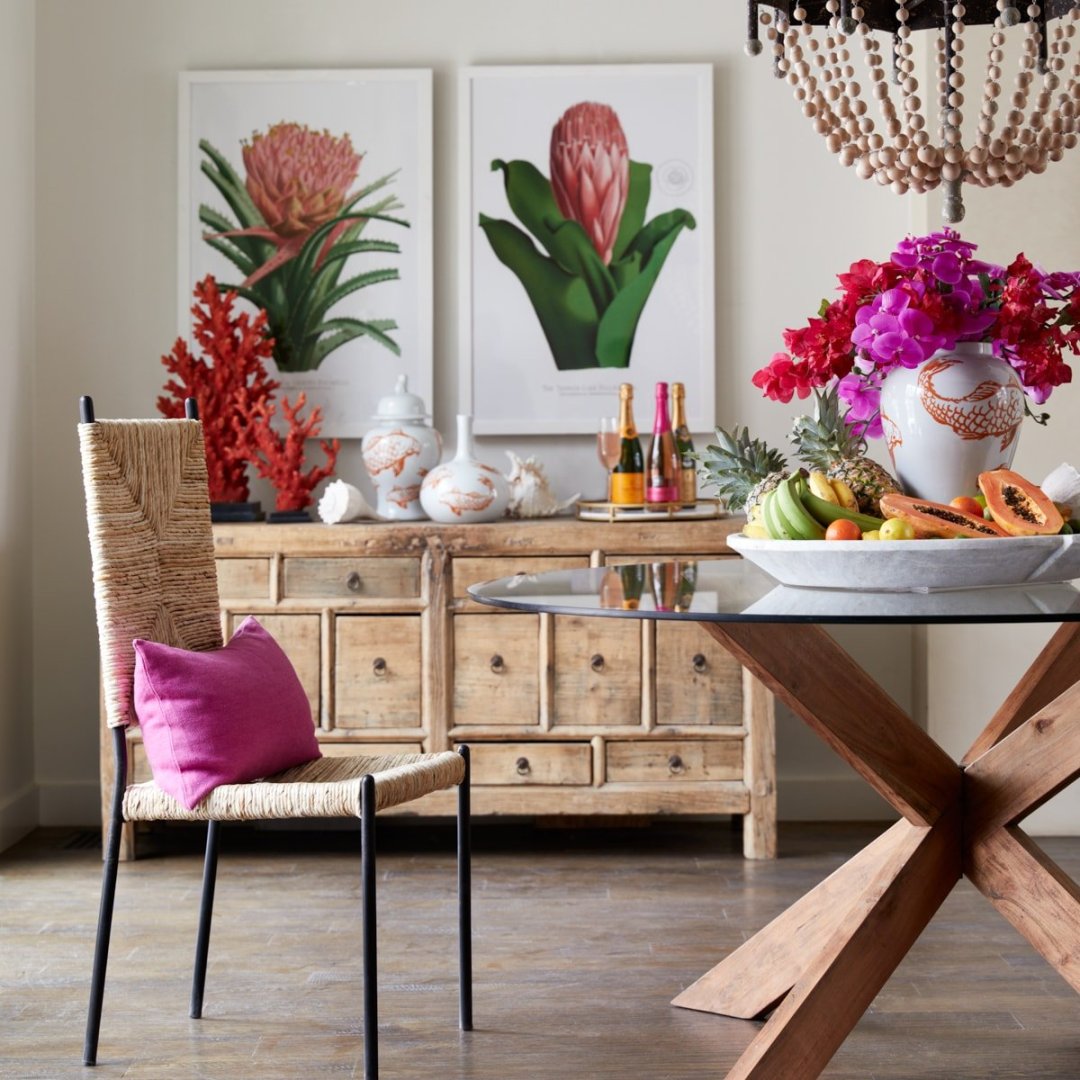 Modern White Slipper Chair
Mid-century designs are recognizable by their sleek lines, simple curves, and contemporary profile. This Modern White Slipper Chair sports all the trademarks of mid-century modern decor with its uncomplicated profile and plush, yet understated, appeal. This chair features chic oak legs and handsome studded detailing on the back. No doubt about it—this seat will set a sophisticated scene in any space.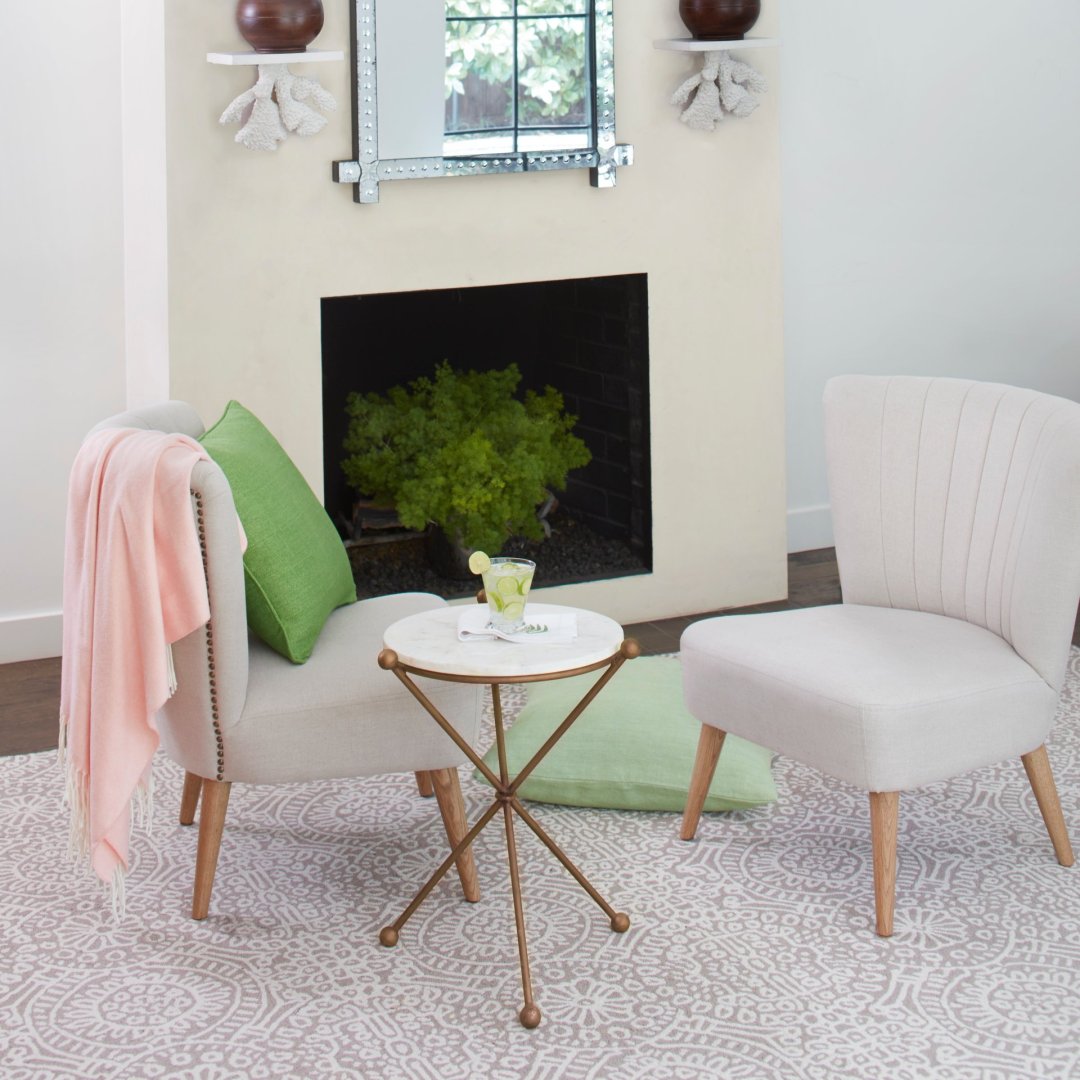 Modern Barrel-back Chair
Though relatively hard to trace, original designs for barrel-back chairs is thought to have been introduced in Europe in the 19th century. They rose to extreme popularity during the boom of mid-century design and became a favored seat for dining. The handcrafted Modern Barrel-Back Chair exemplifies this popular, mid-century style with its simple, yet sophisticated, profile and sleek wooden body.