Though one of the last rooms in the home one thinks of, the entryway or foyer is one of the most important in terms of design and style. It's the first impression when a guest enters, the first space you might see before a day at the office, and one of the most trafficked areas in your home, so it's worth putting extra thought and consideration into your entryway. One of the wonderful things about this space is the great potential there is to do fun and unique things—you can even make a few quick updates every season to keep it fresh.
With the summer season just on the horizon (and our new summer collection in full swing), we're introducing five of our favorite entryway looks from the summer catalog. We think there's a style for just about everyone, each with a twist of summer elements to make it updated for the season. Try getting one of these looks in your home or, if you're really daring, go for different ones to see which suit your style best.
1. Natural Coastal
Coastal gets an unexpected look in this space. Instead of tonal blues and watery sleekness, think neutral naturals and raw textures. This Teak Root Console has the look of washed driftwood and the textural, photographic art lends a dramatic element.
Get the Look: Natural elements, sandy neutrals, beachy finds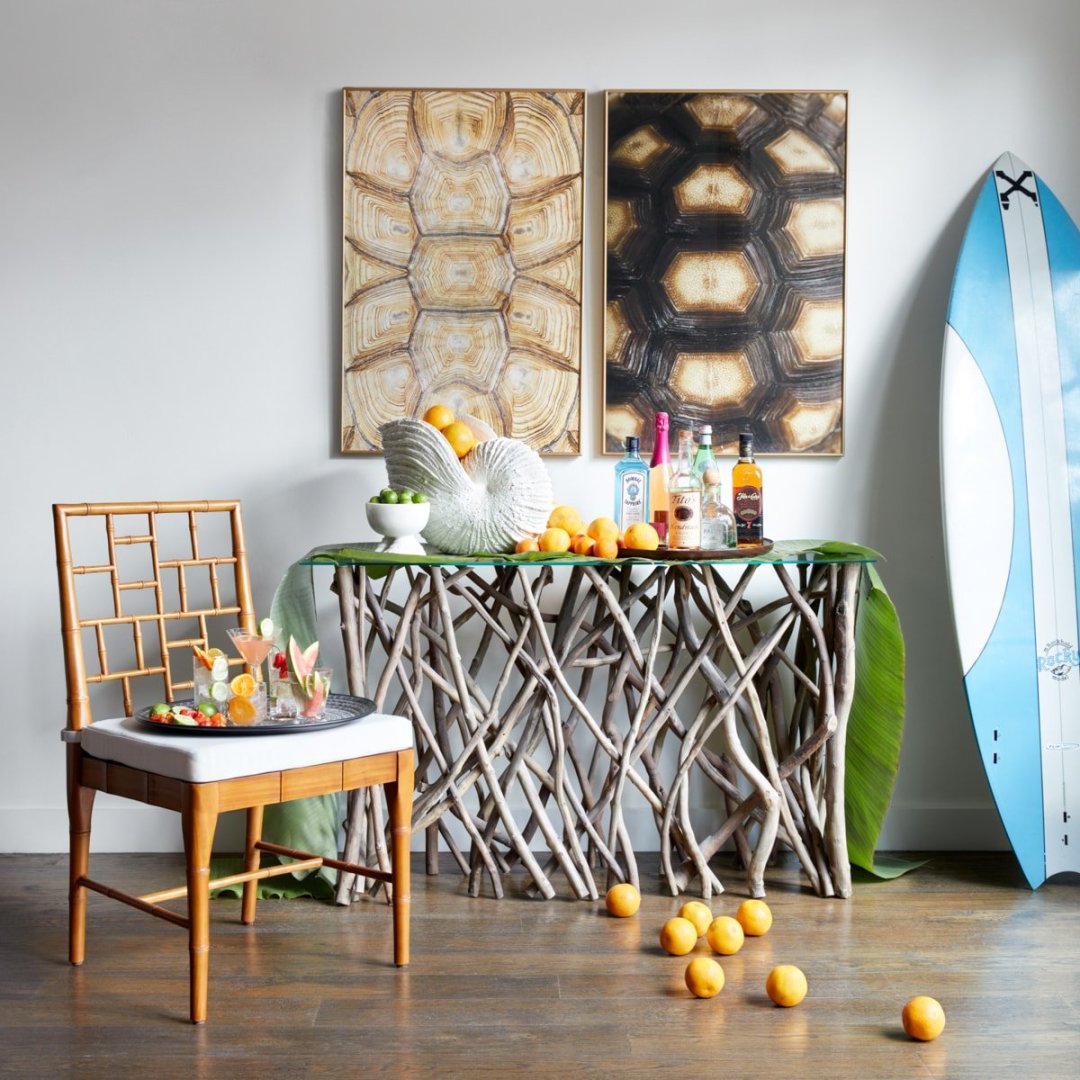 2. Island Eclectic
This look is rich with our Indonesian Summer inspiration. The pairing of this Hand-Carved Bone Mirror and Vintage Dowry Chest is a match made in heaven with interest and charm for days. To provide harmony in the space, simple white tones and dark woods form the palette.
Get the Look: Exotic silhouettes, lush greenery, harmonious palette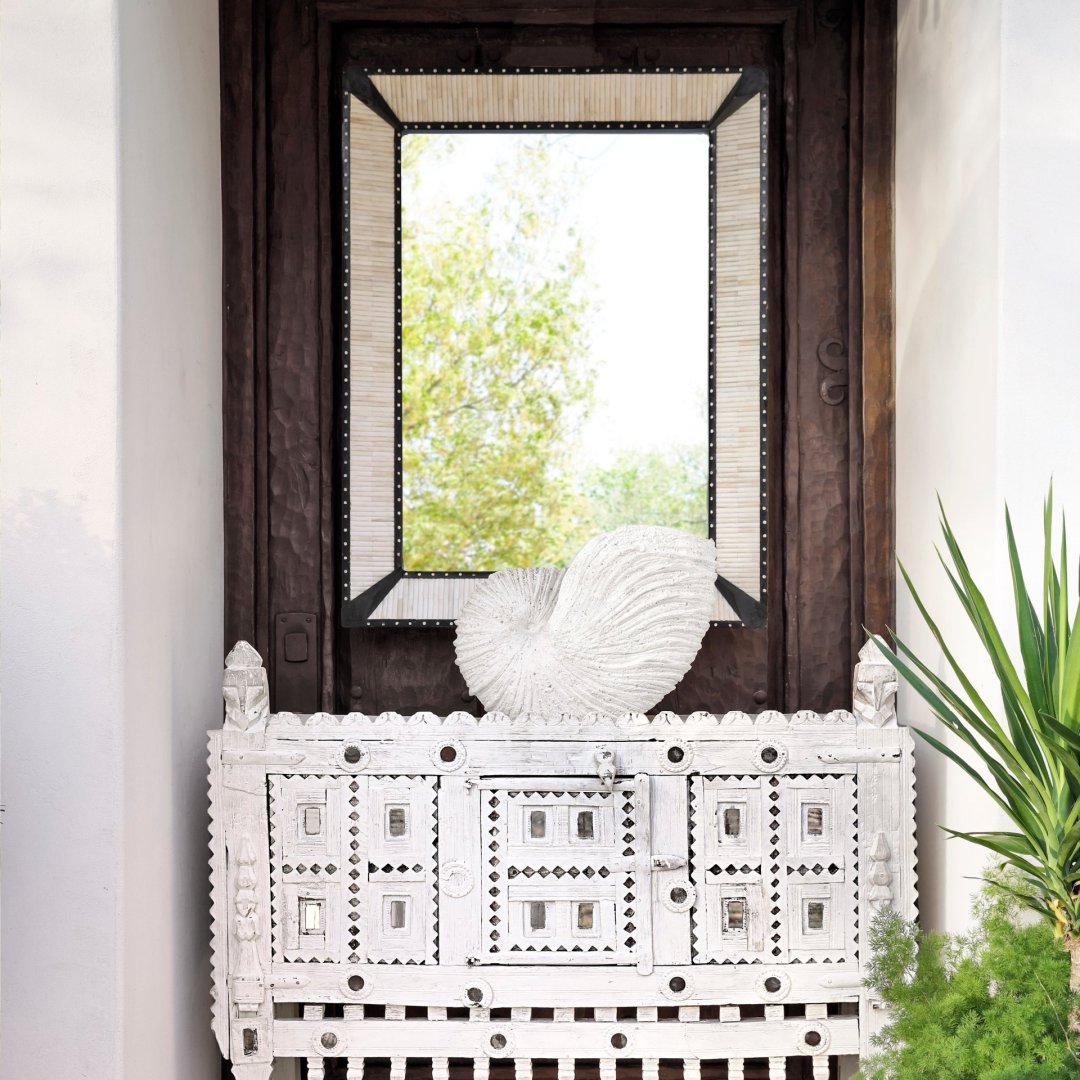 3. Exotic Travels
The initial feel of this one is a wild summer safari, but take it all in and you see the elegance behind the bold patterns. Our Kuba Cloth Panel makes a beautiful backdrop for the Moroccan-inspired mirror and these exotic Indonesian necklaces add a bit of fun and interest.
Get the Look: Bold textures, traveled accents, weathered materials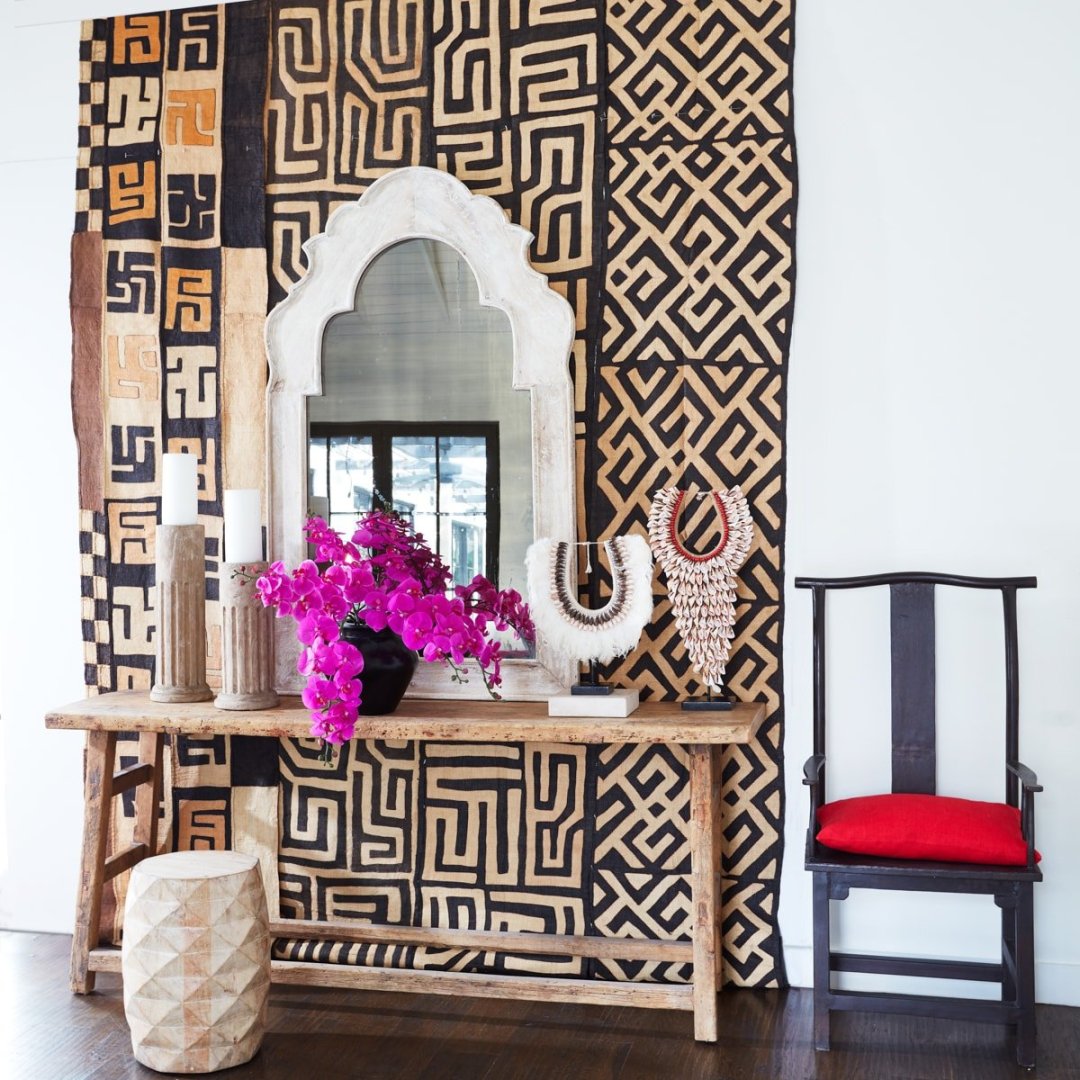 4. Airy Modern
Minimalism goes a long way in this handsome combination of modern art and sleek polish. The wall art—a Wisteria favorite for years—presides over our grand Alton Media Console to create a look that's simple, refined, and extraordinary.
Get the Look: Modern fixtures, colorful art, minimal accents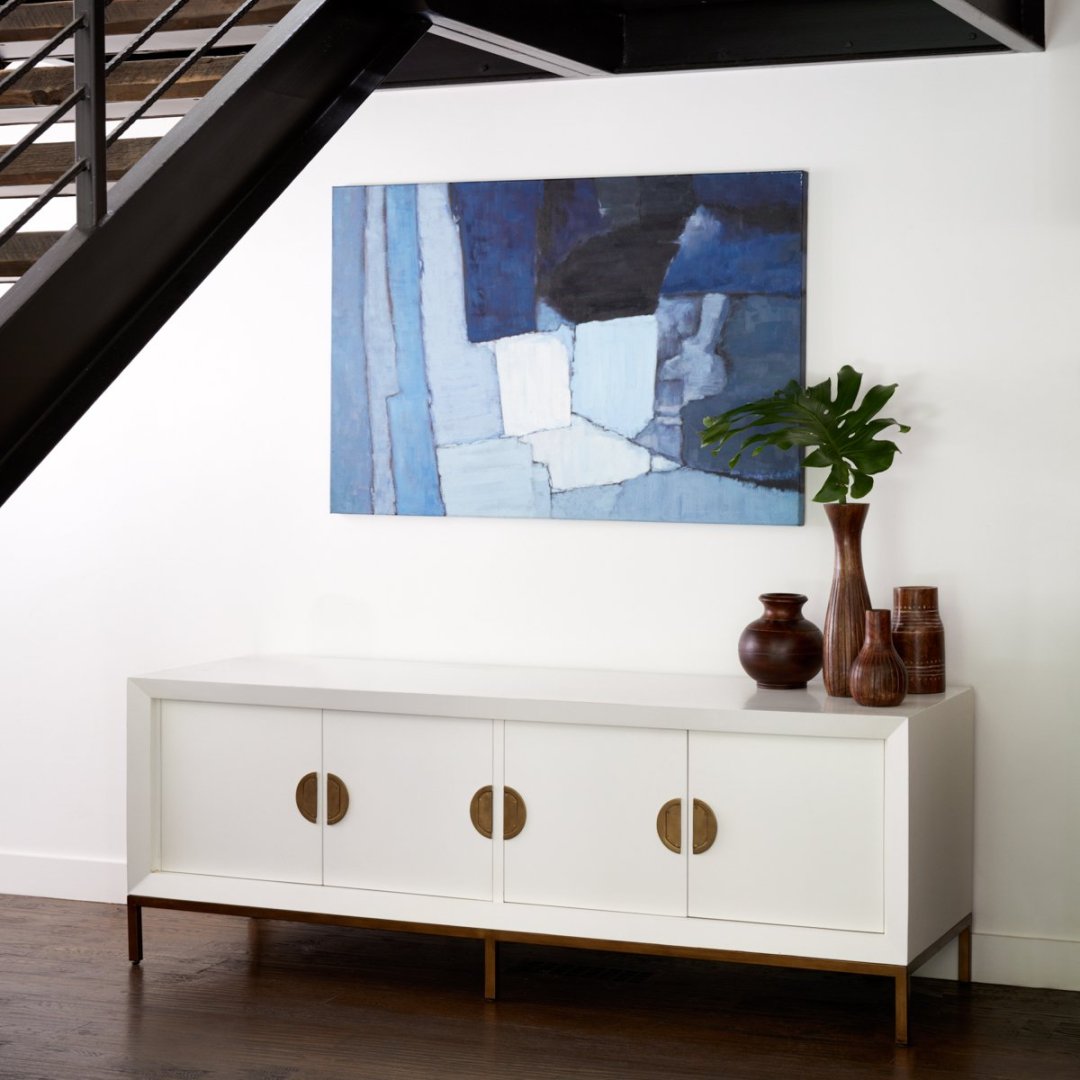 5. Tropical Vibrance
The brilliance of color in exotic flora and metallic shine give the illusion of a tropical getaway. The acrylic and glass console is nice and clear, so the look isn't too weighted, and the natural wood accents ground the space with organic subtlety.
Get the Look: Vibrant pops, metallic shine, organic elements