Do you have a space that you just don't know what to do with? Your whole home could be perfectly coordinated, and there can still be that one pesky space that you just don't know quite how to decorate. Well, have no fear! We're here with tips on how to outfit that extra space just like the professionals.
With a Console
If you're looking for furniture that won't take up a lot of space but will give you the room you need to arrange a display, then the console is your best bet. With a large enough surface to arrange a variety of pots, books, or flowers, and as the perfect base for an artistic vignette, a console is the quick answer to your empty space needs.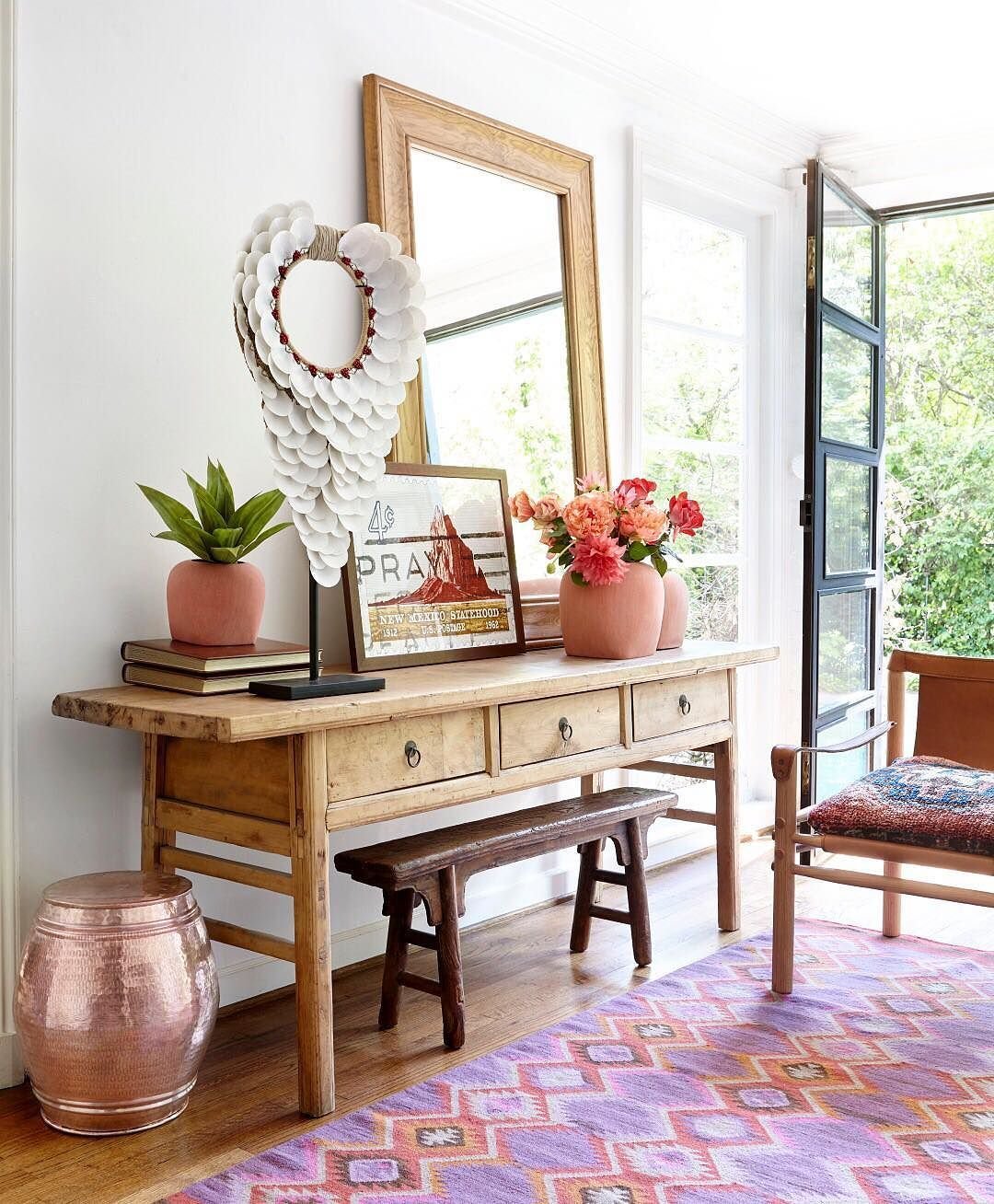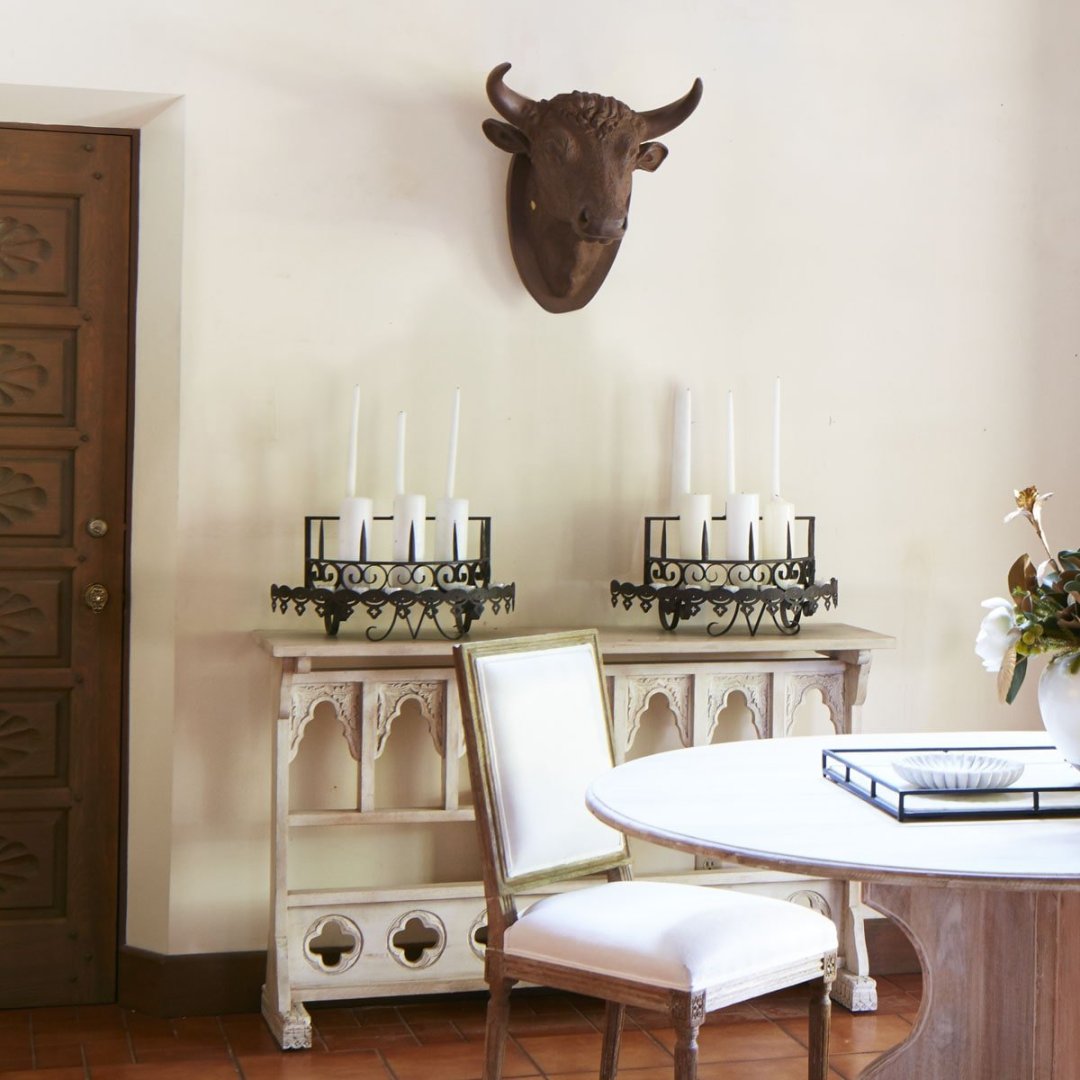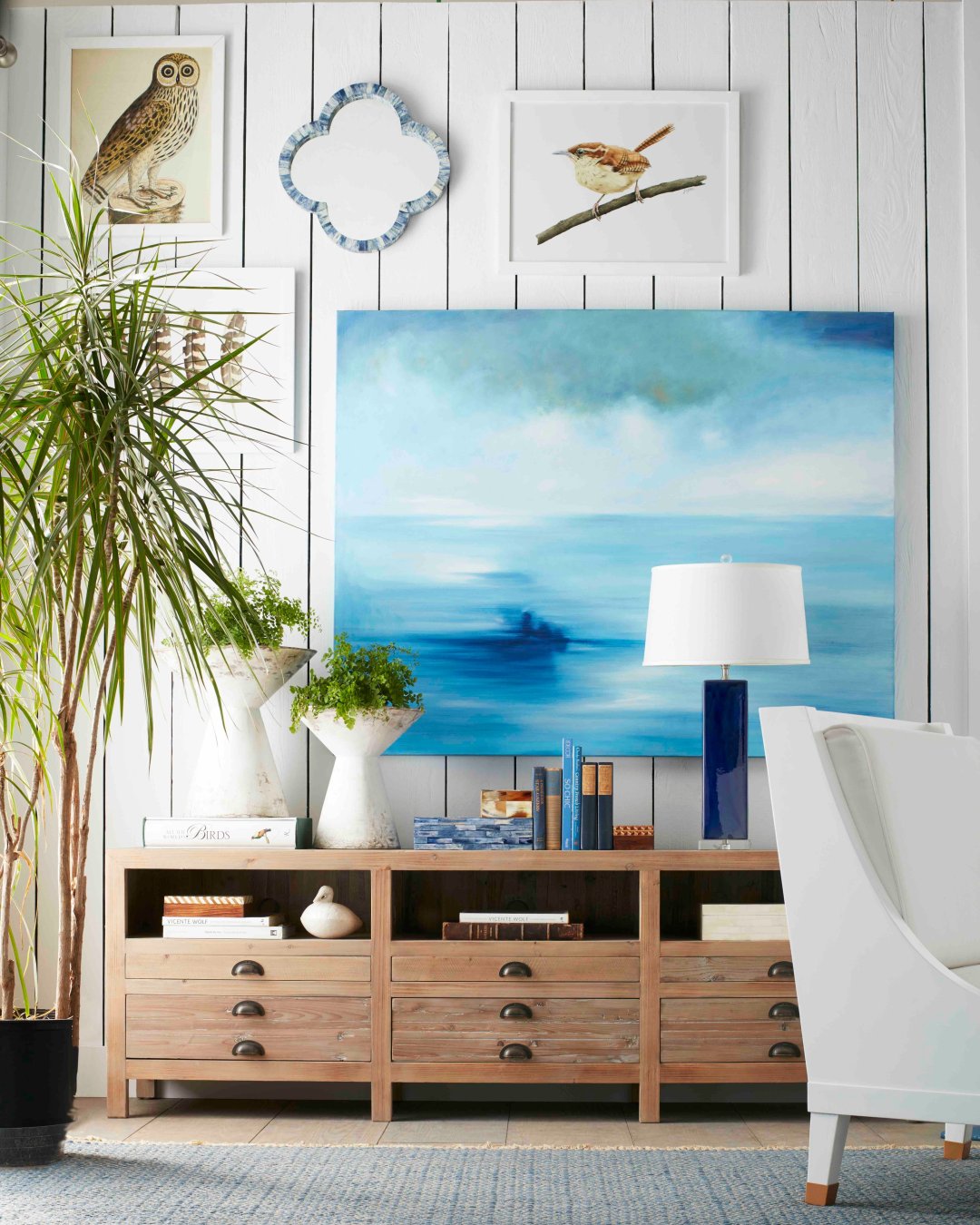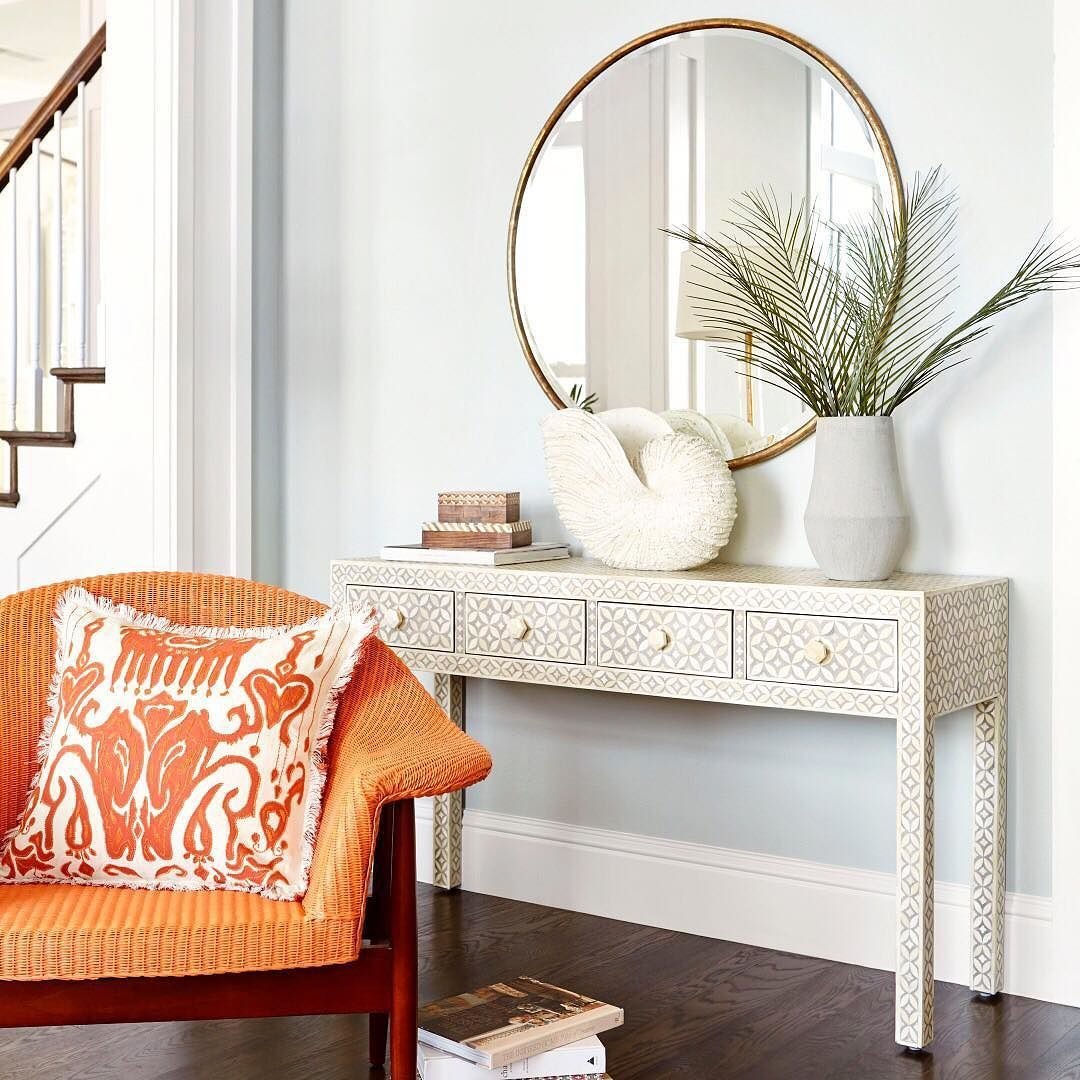 With a Bar Cart (or Cabinet)
Another space saving choice is the bar cart! Not only does this help add interest to a dead space, but it stores your supplies for easy entertaining. Plus, glassware and a decanter look just as stylish as any arrangement of decor.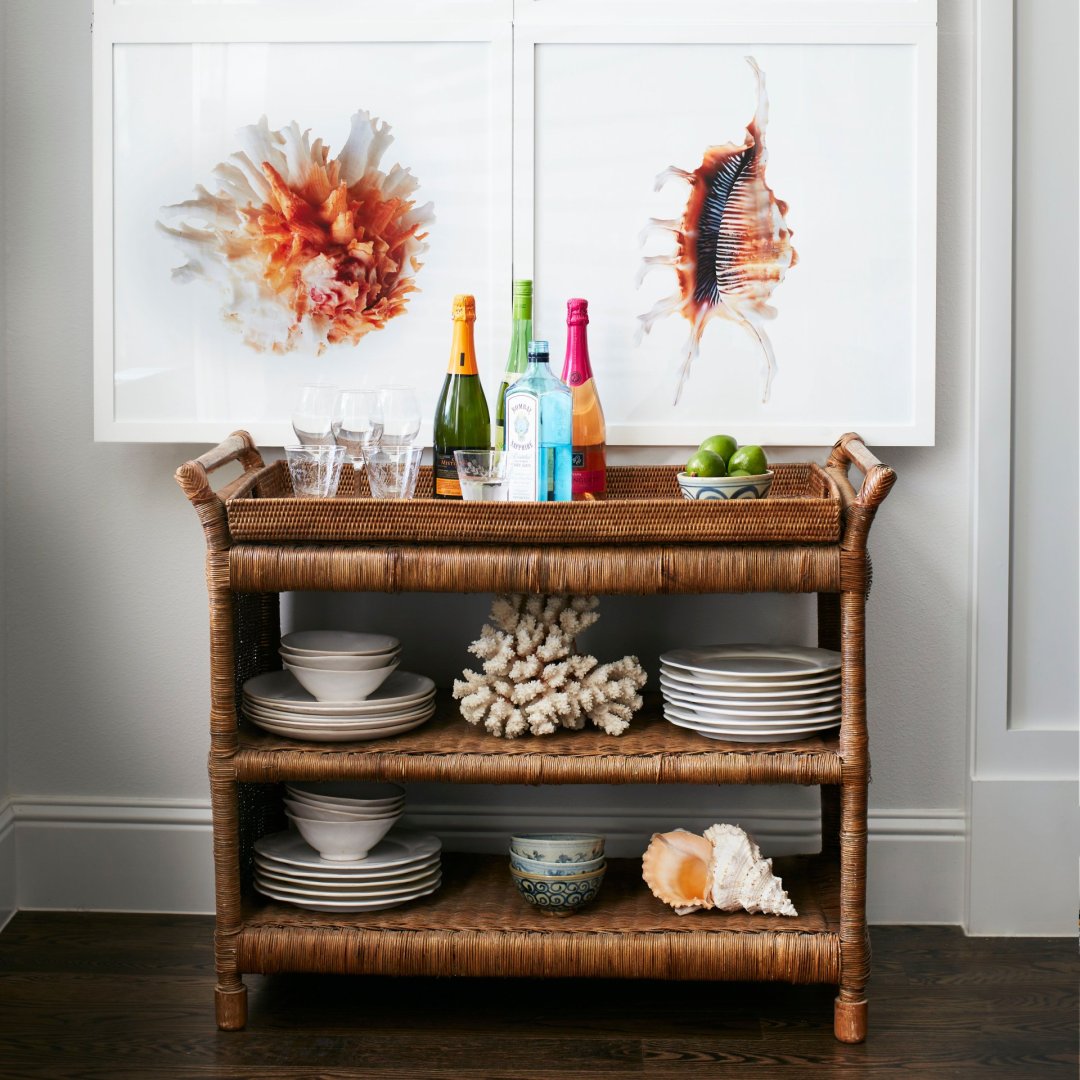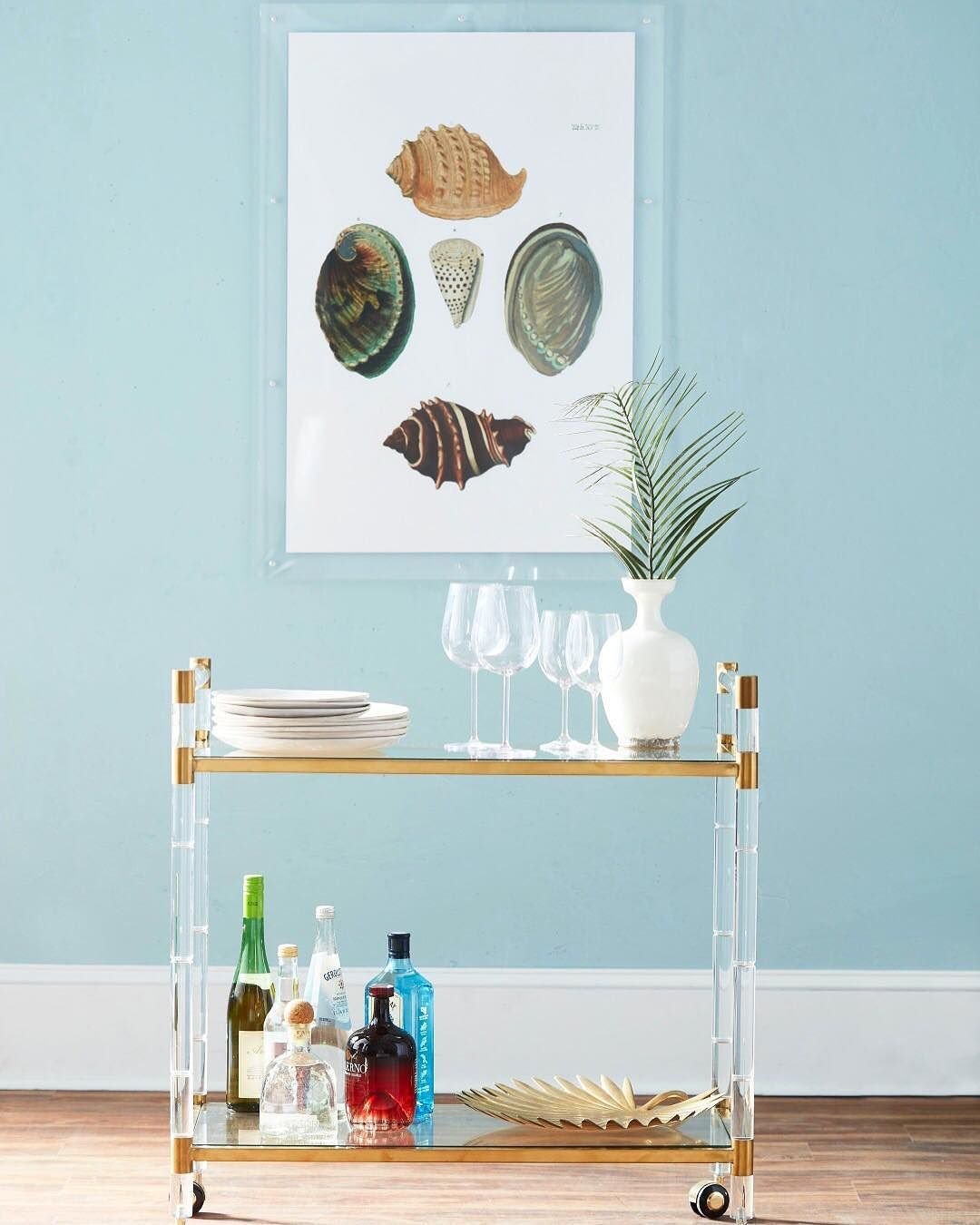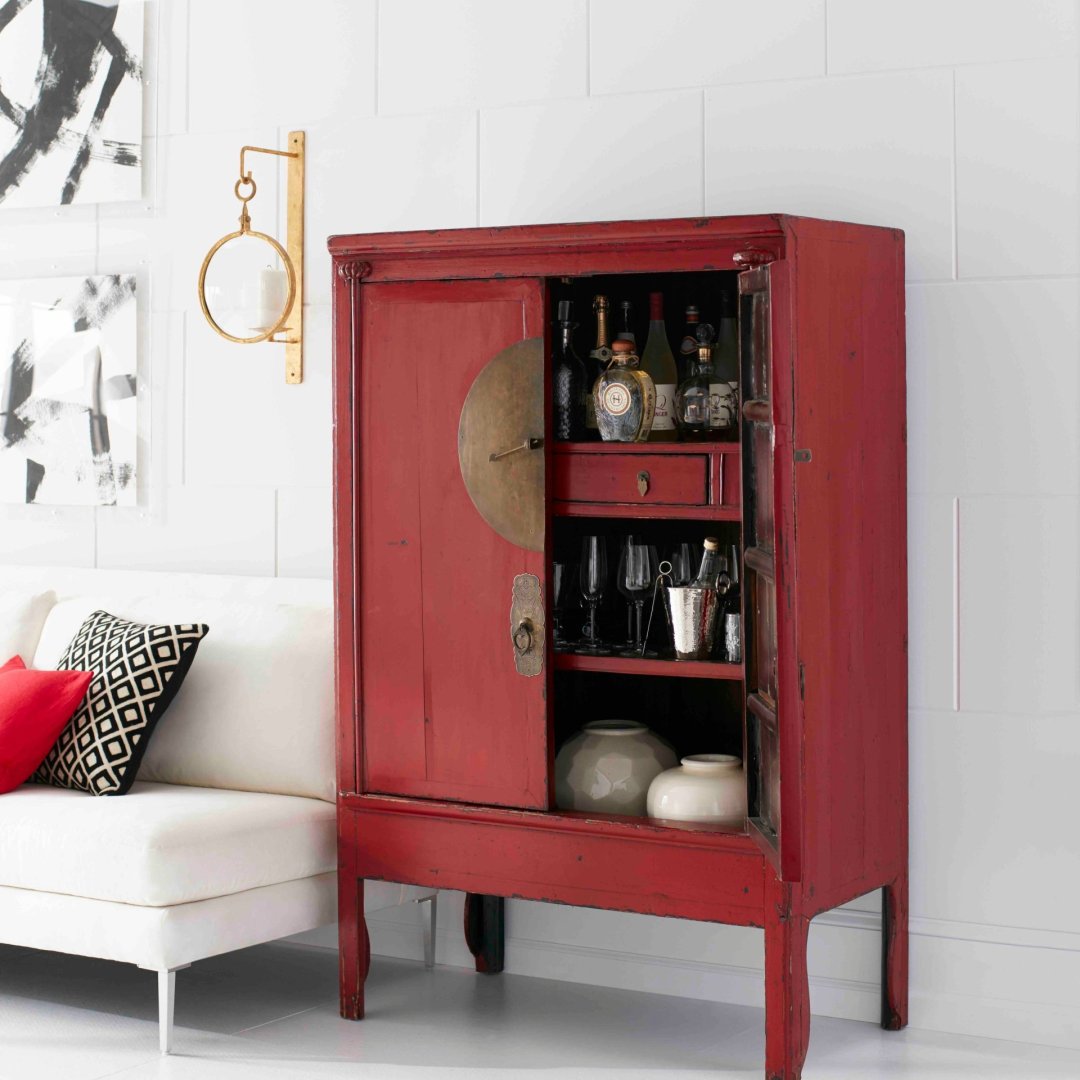 With a Chest
Chests are the best way to fill a space and give yourself extra space for storage. You can still arrange a decorative display, hang some wall art, and also hide away any materials that you don't quite have room for somewhere else.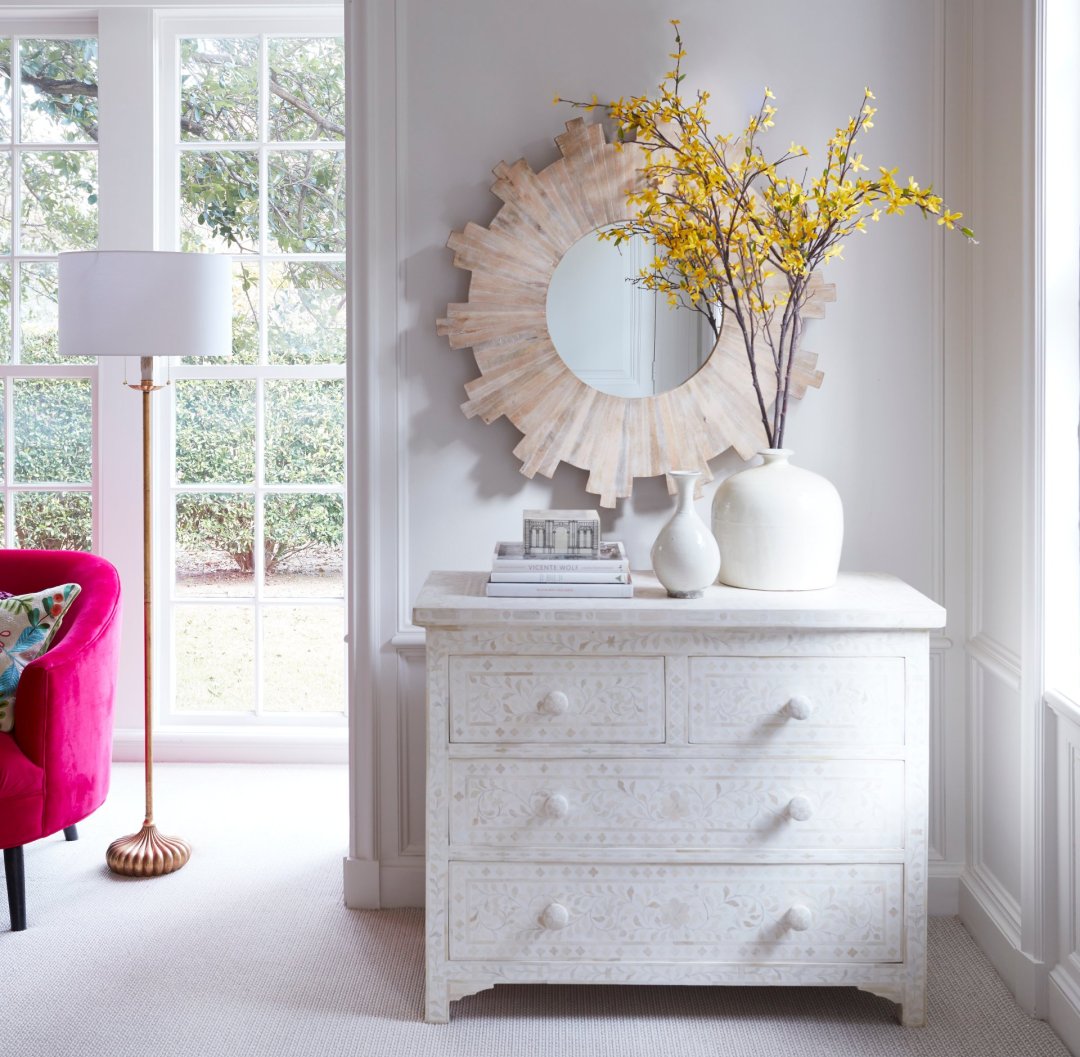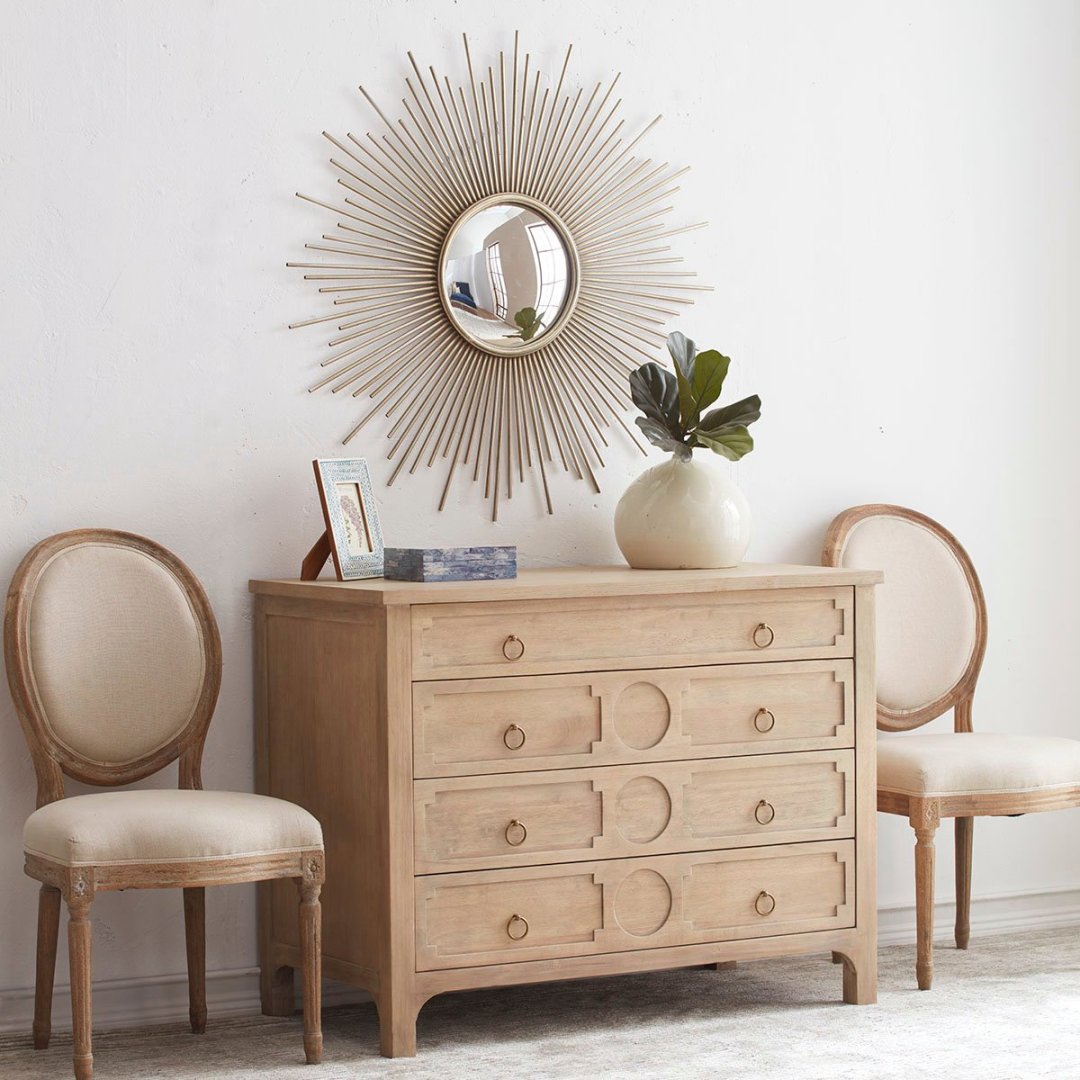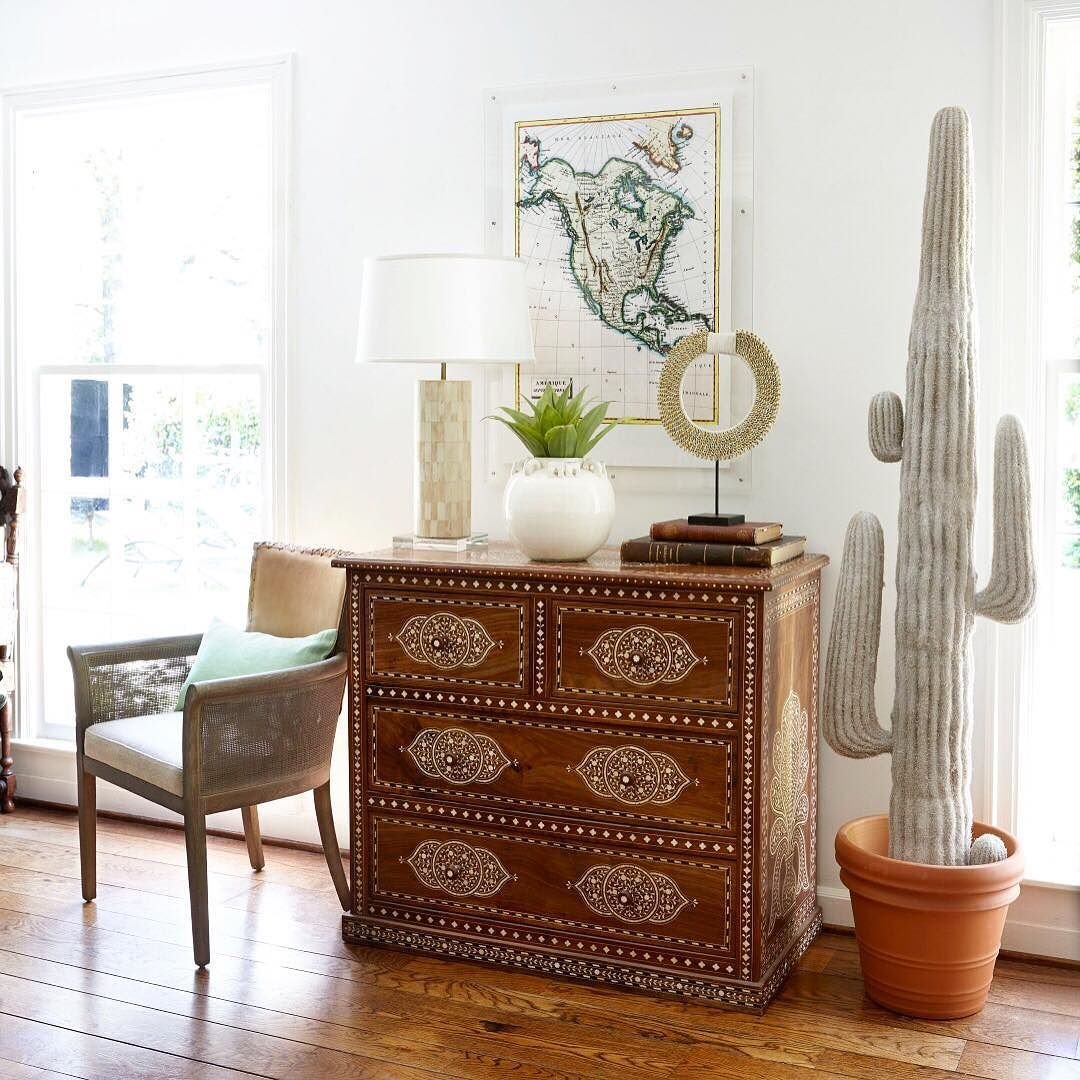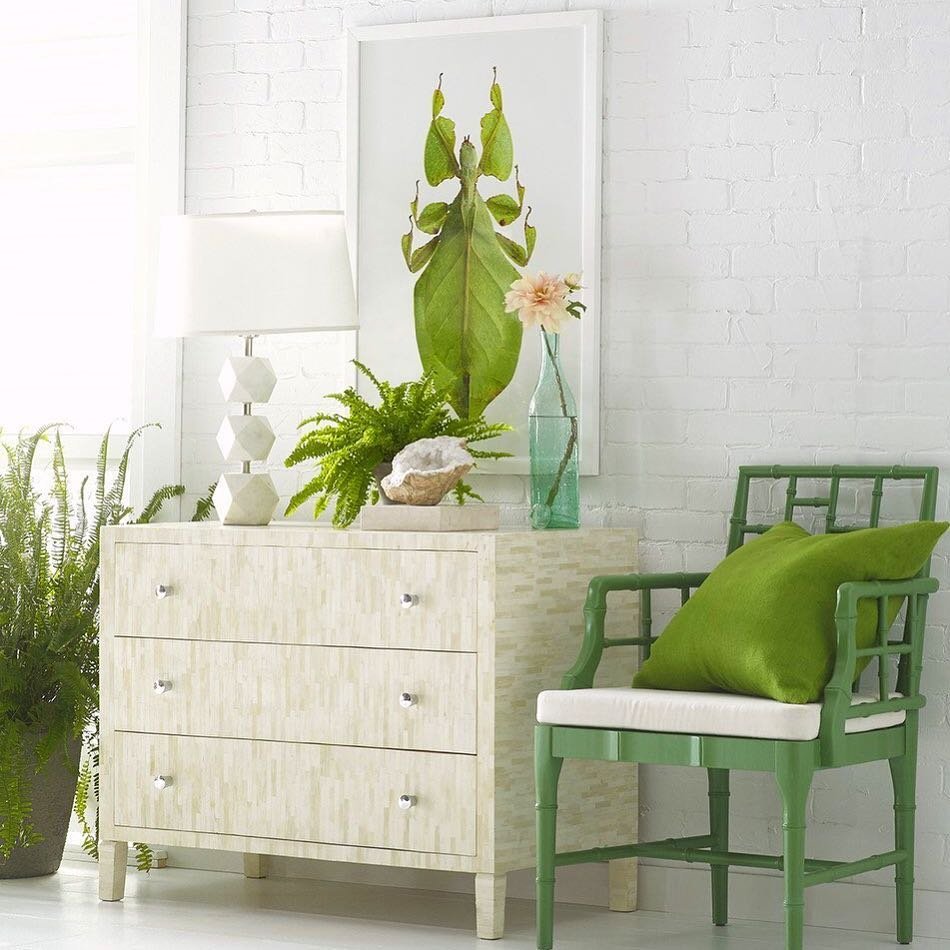 With Shelving
Shelves are likely the most obvious choice, and they're a great and easy way to make an open space more interesting and stylish, accentuating and displaying all of your most prized possessions.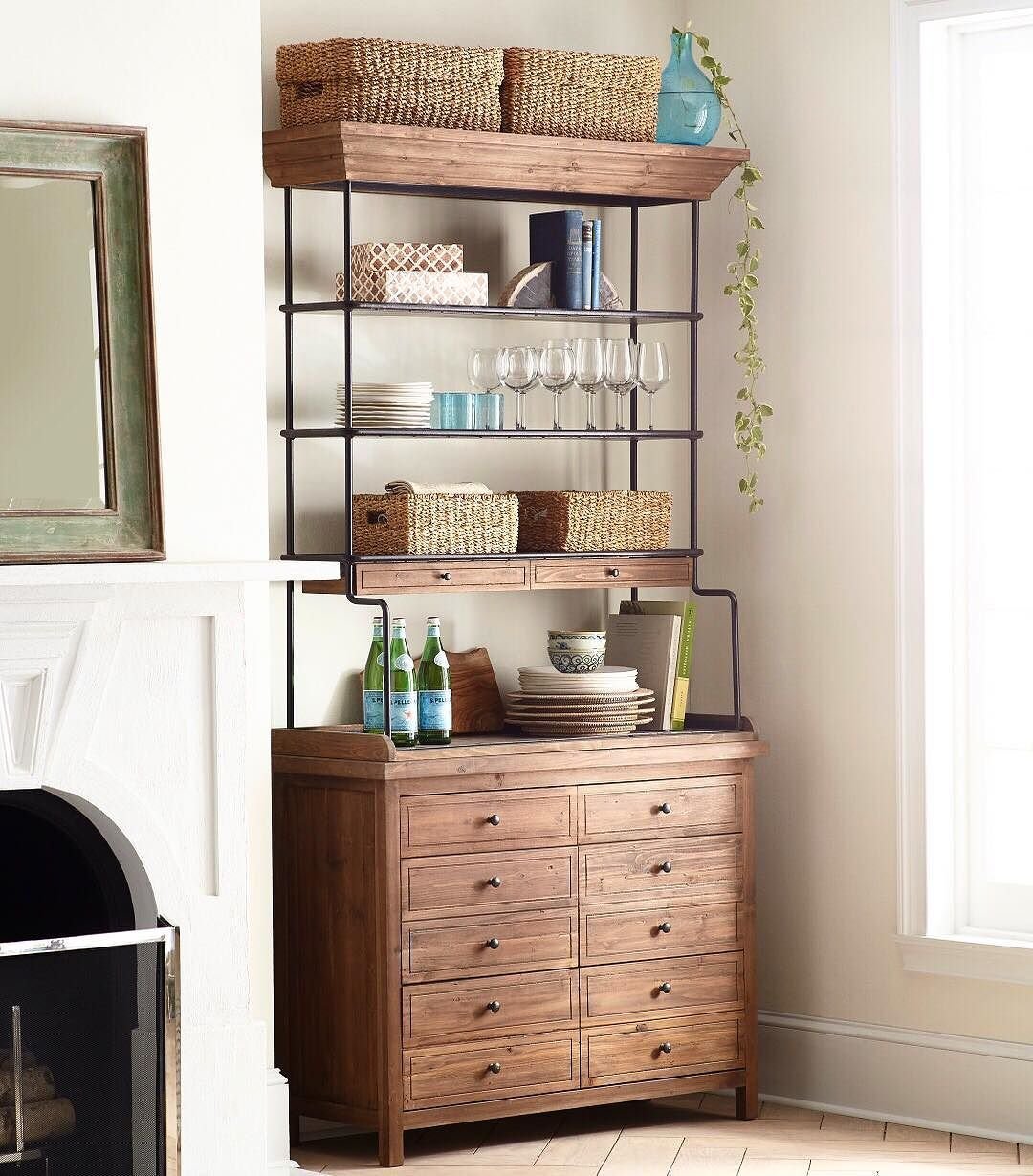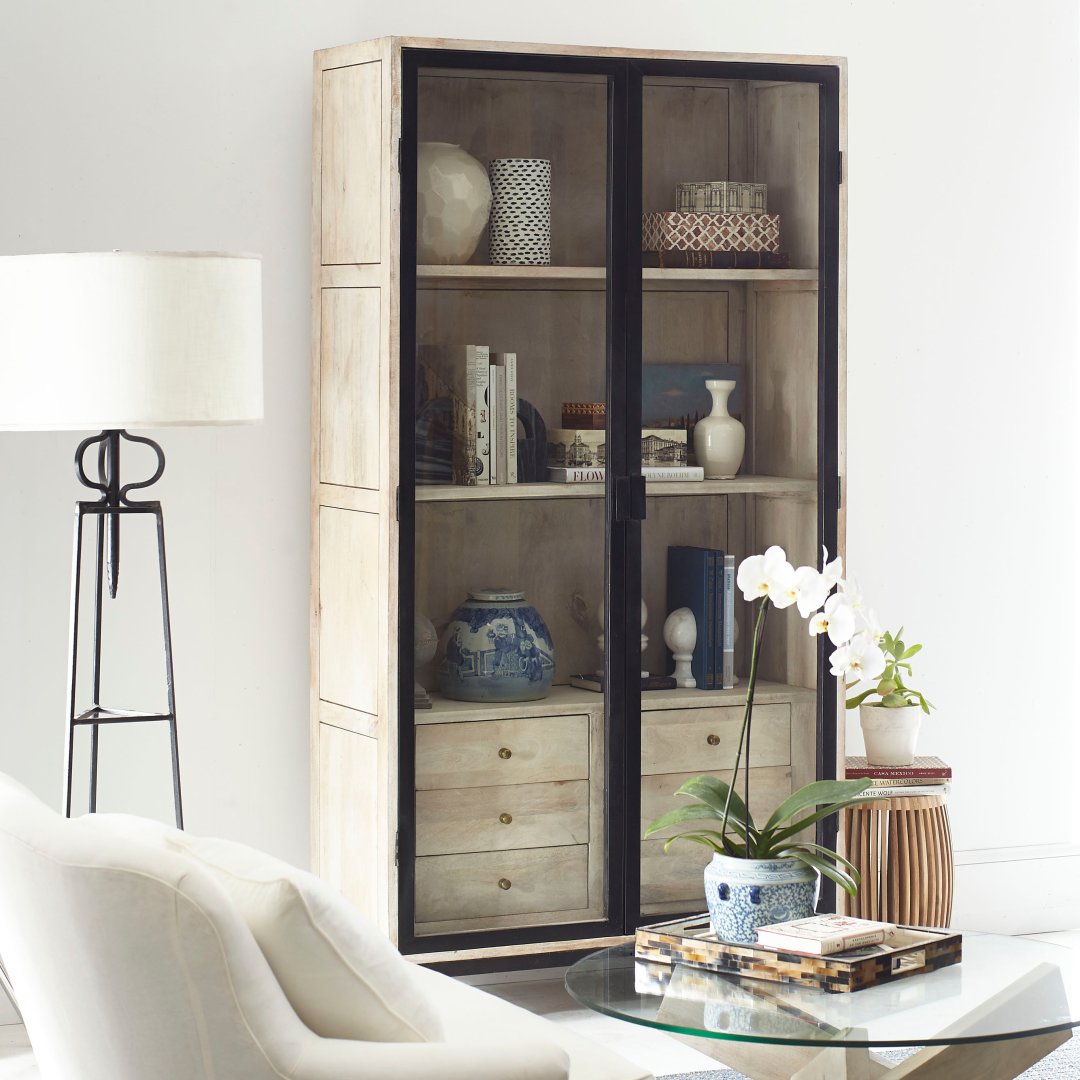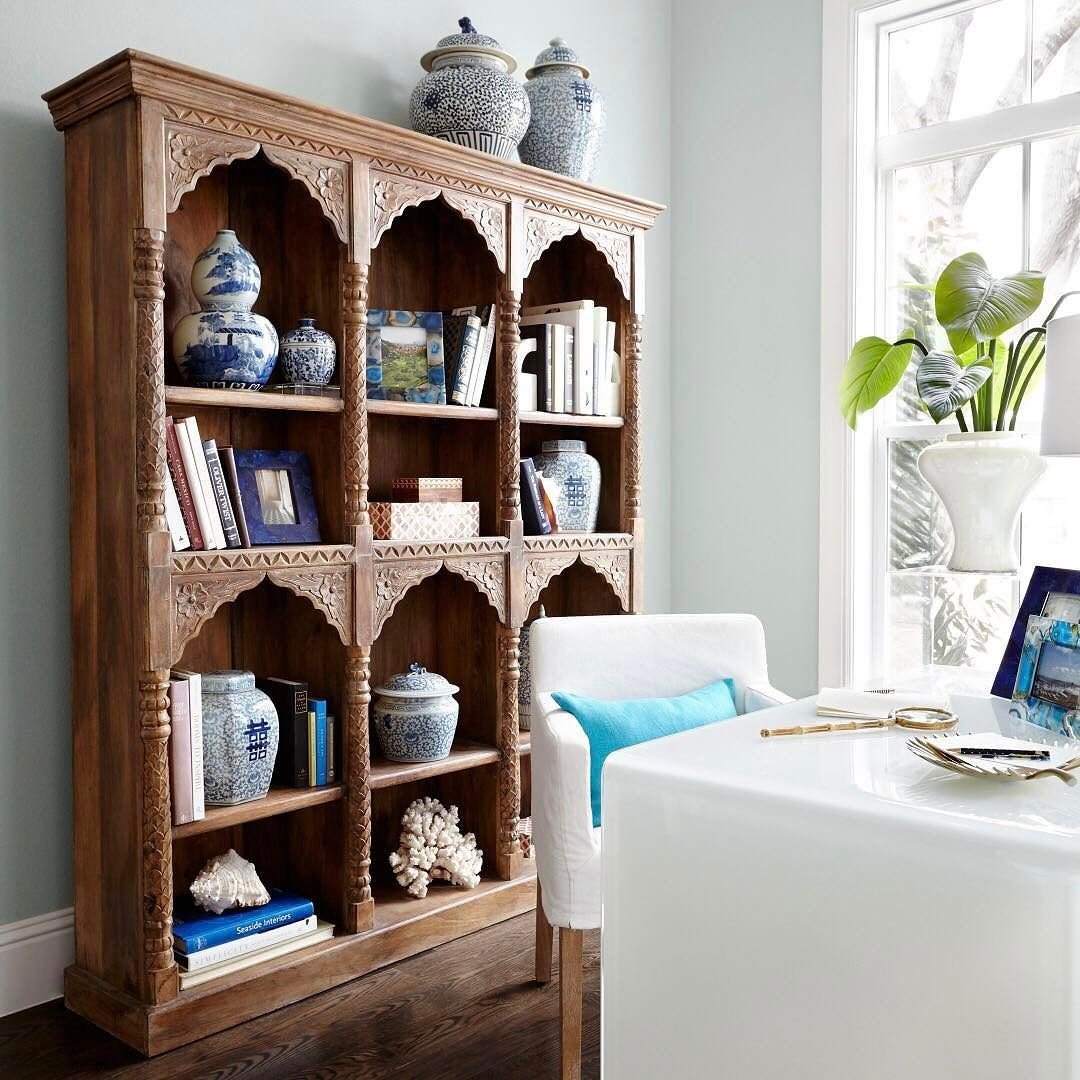 With Wall Art
A wall space is immediately transformed with a bright piece of wall art or a unique collage. Amp up your empty space with gorgeous, textured artwork that everyone can admire.