For a style that first appeared in the 1660s, the cane-back design is still a popular option for home furnishings. We love the open and airy appeal of this classic style, especially how it goes so well with any kind of decor. Whether it's bar stools, lounge chairs, or our fan favorite Chateau and Louis chairs, cane-back furniture always impresses us. Keep scrolling for a few looks at how we like to style our favorite cane-back chairs.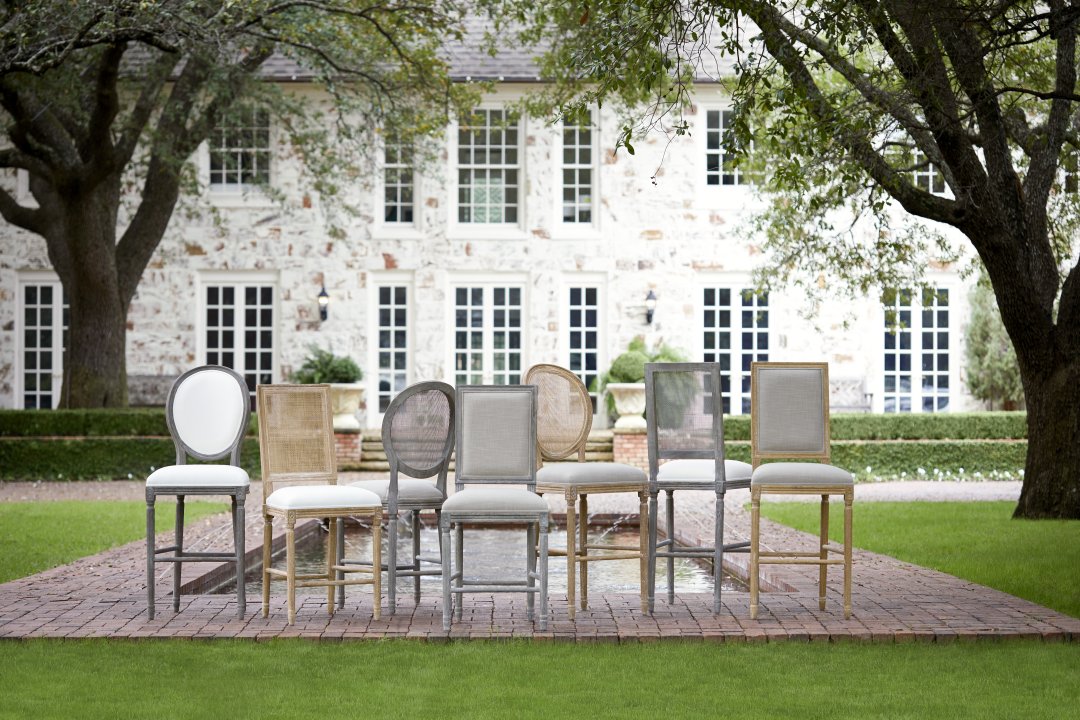 Set a simple country scene with our Chateau Cane-Back Chair and garden-inspired decor.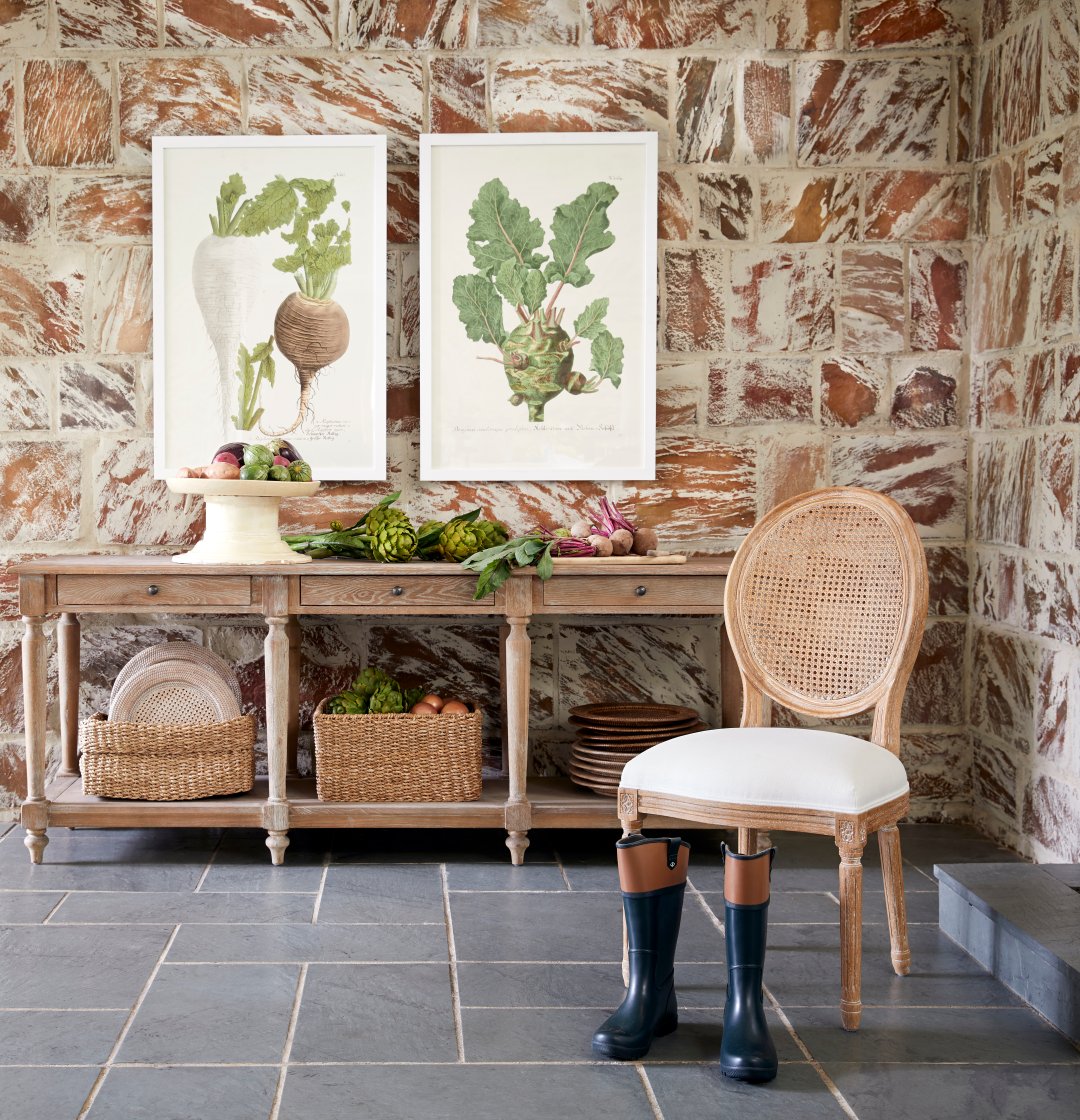 A traditionally elegant piece, our French Cane-Back Settee is given an understated, rustic look with a cane-back and natural linen.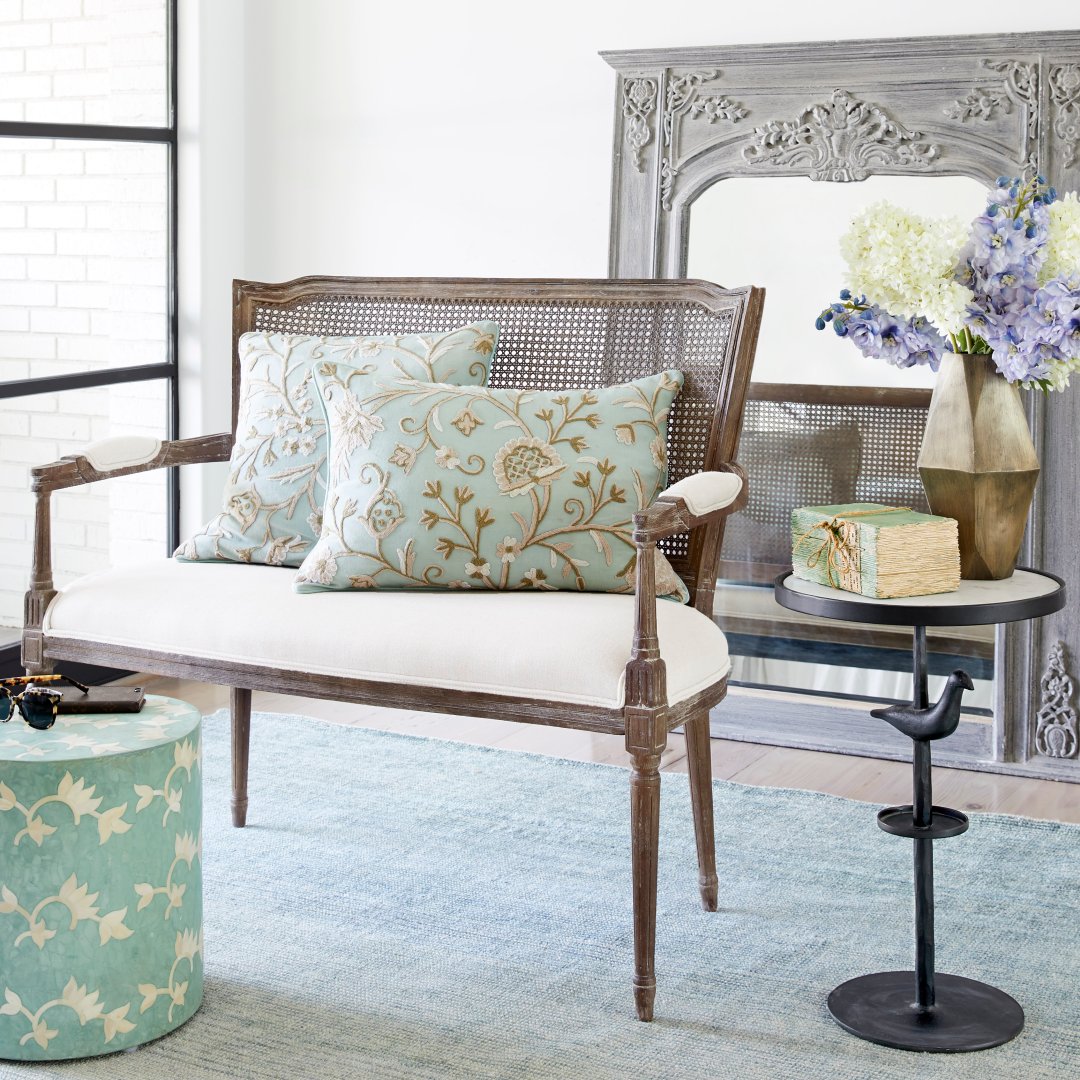 Two Linen and Cane-Back Chairs balance a serene scene when paired with a traditional chest and elegant mirrors.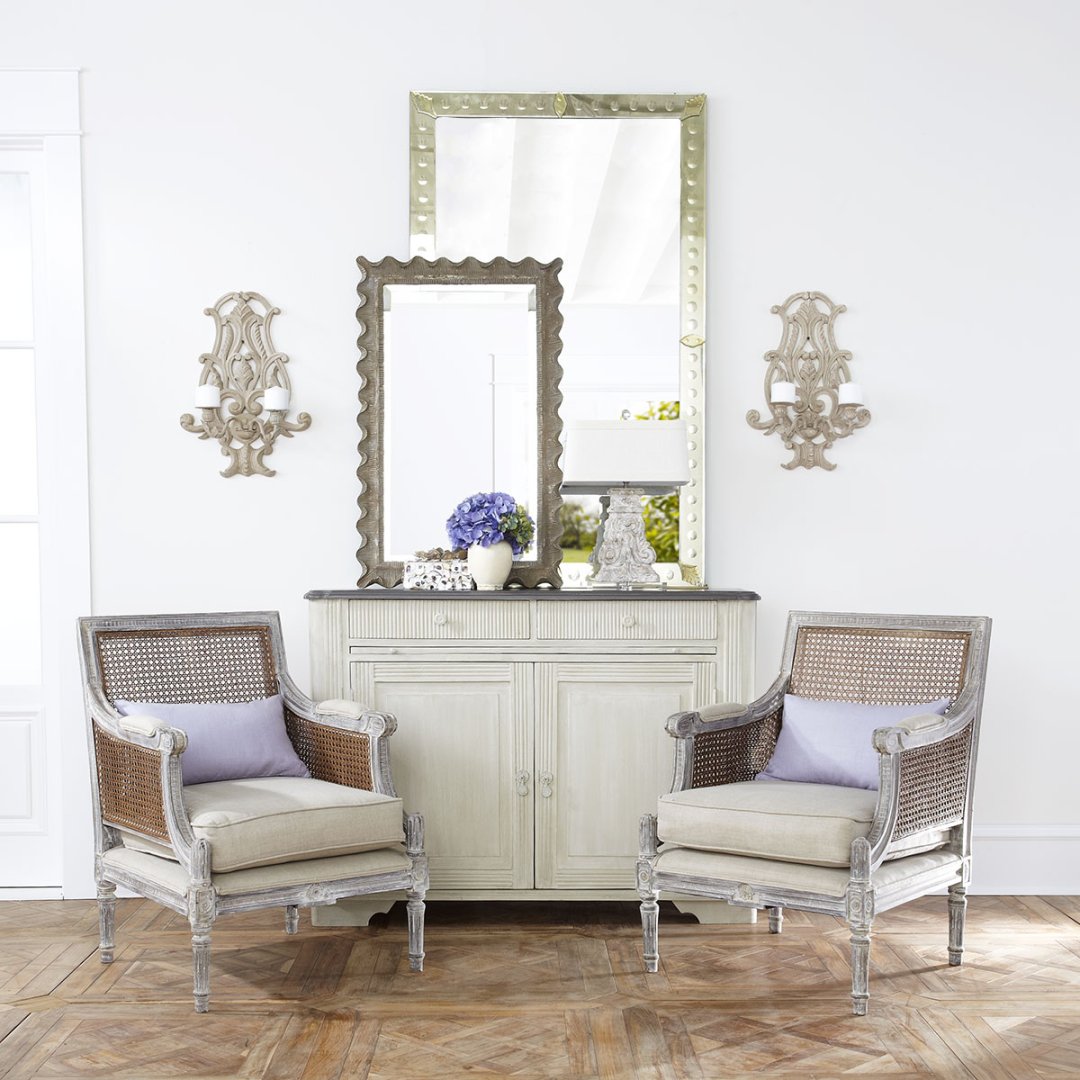 The Halle Cane-Back Chair is begging for someone to curl up in it and enjoy a relaxing afternoon in the sun.