It's bright, cheery, and the color of summer, so why do people tend to steer clear of incorporating yellow into their homes and personal style? We love the warmth and welcoming nature of yellow (plus, it just makes us happy to see around the house!). These are some of our favorite ways to bring splashes of yellow into our homes.
Be BOLD
We're going to go all in with the best, brightest, and boldest! It may seem risky at first, but adding a yellow sofa or chair can really bring out the character of a space. It makes an unmistakable statement that defines your decor. One thing is for sure: incorporating bold yellow furniture into your home means you know what you like and aren't afraid to show it!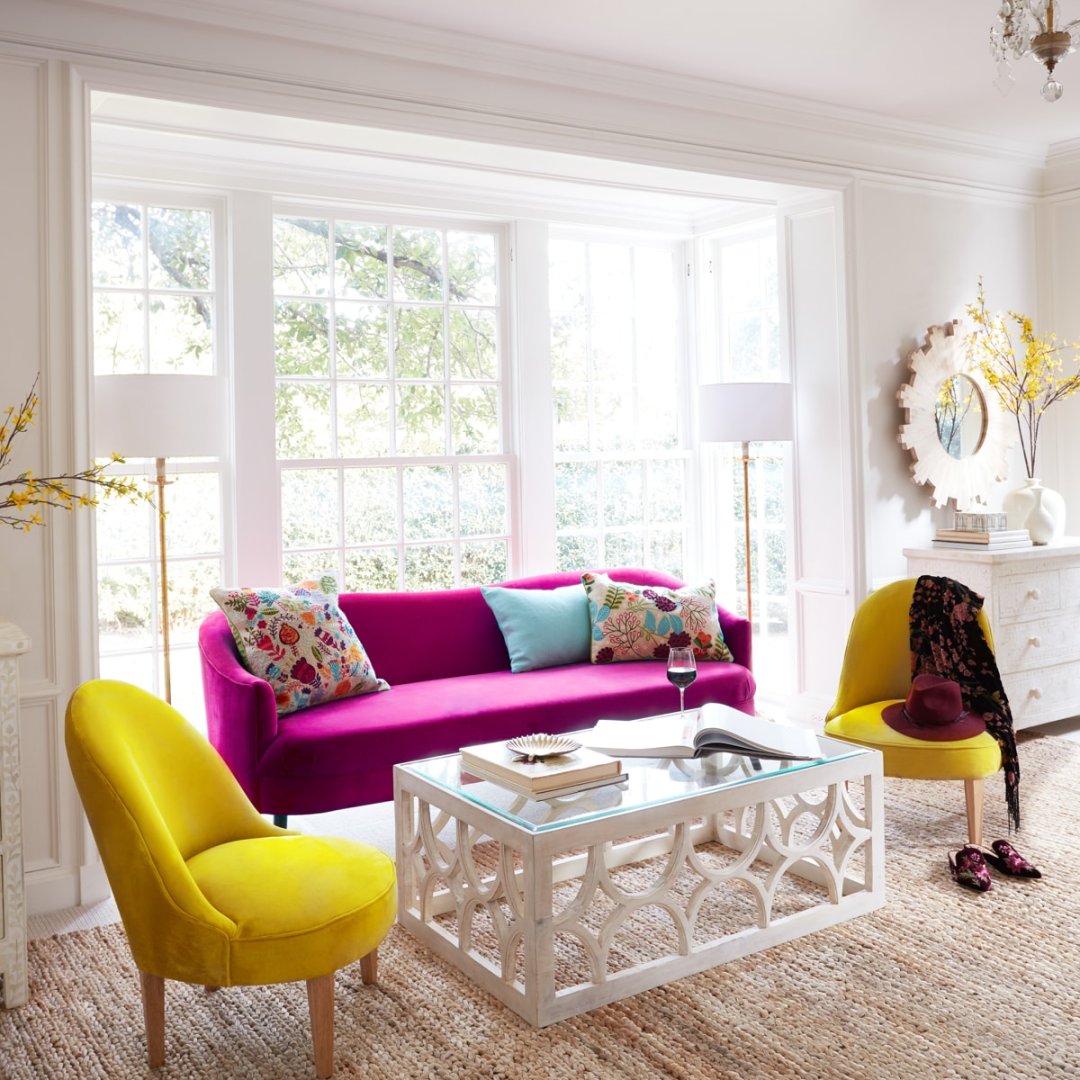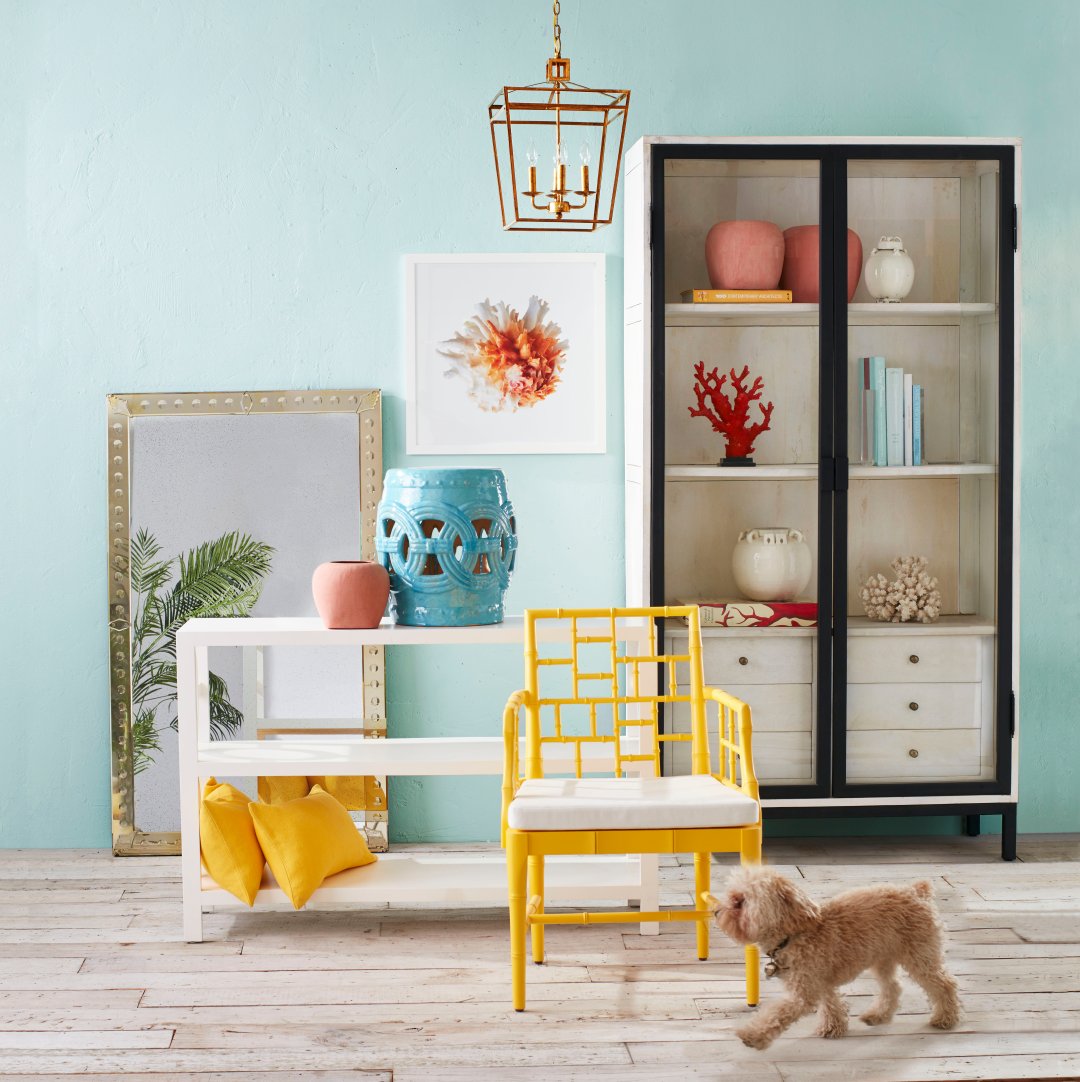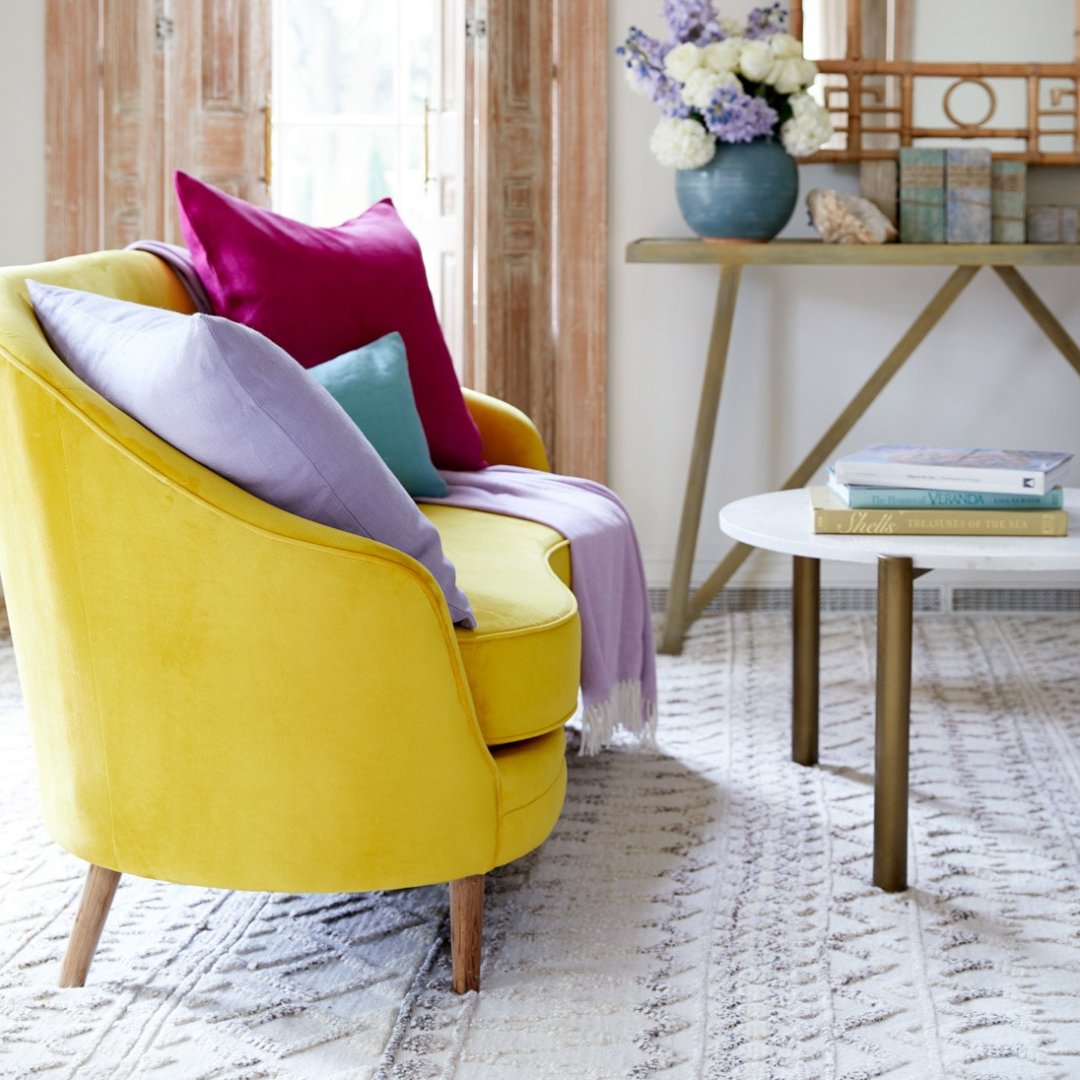 Pillows POP
If "look at me" statements aren't for you, then consider adding yellow to your decor in smaller doses. A yellow pillow or two (or three, or four...) stands out on any other color and brings in the right amount of sunshine to balance a room. We especially love how yellow and blue coordinate so well together within a space.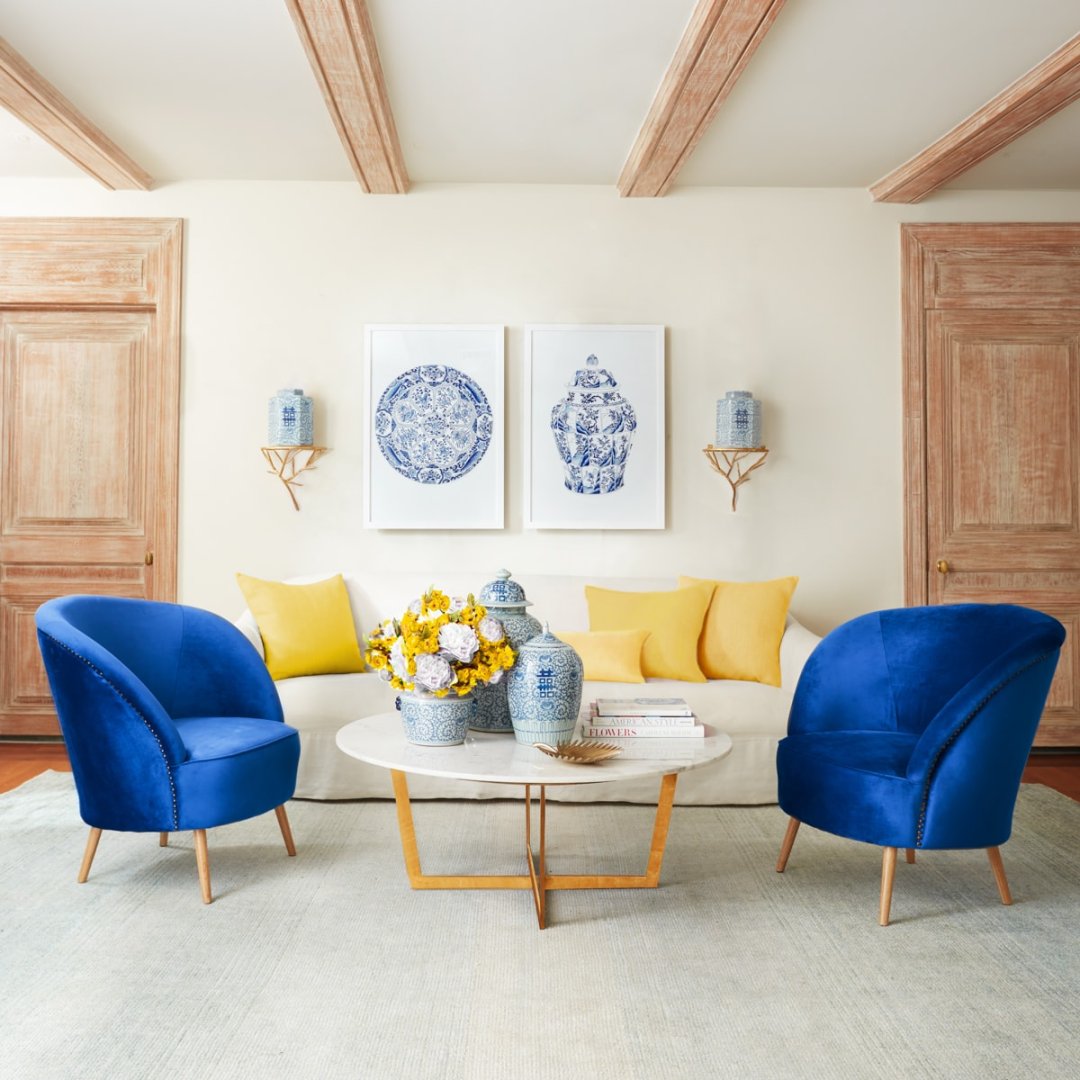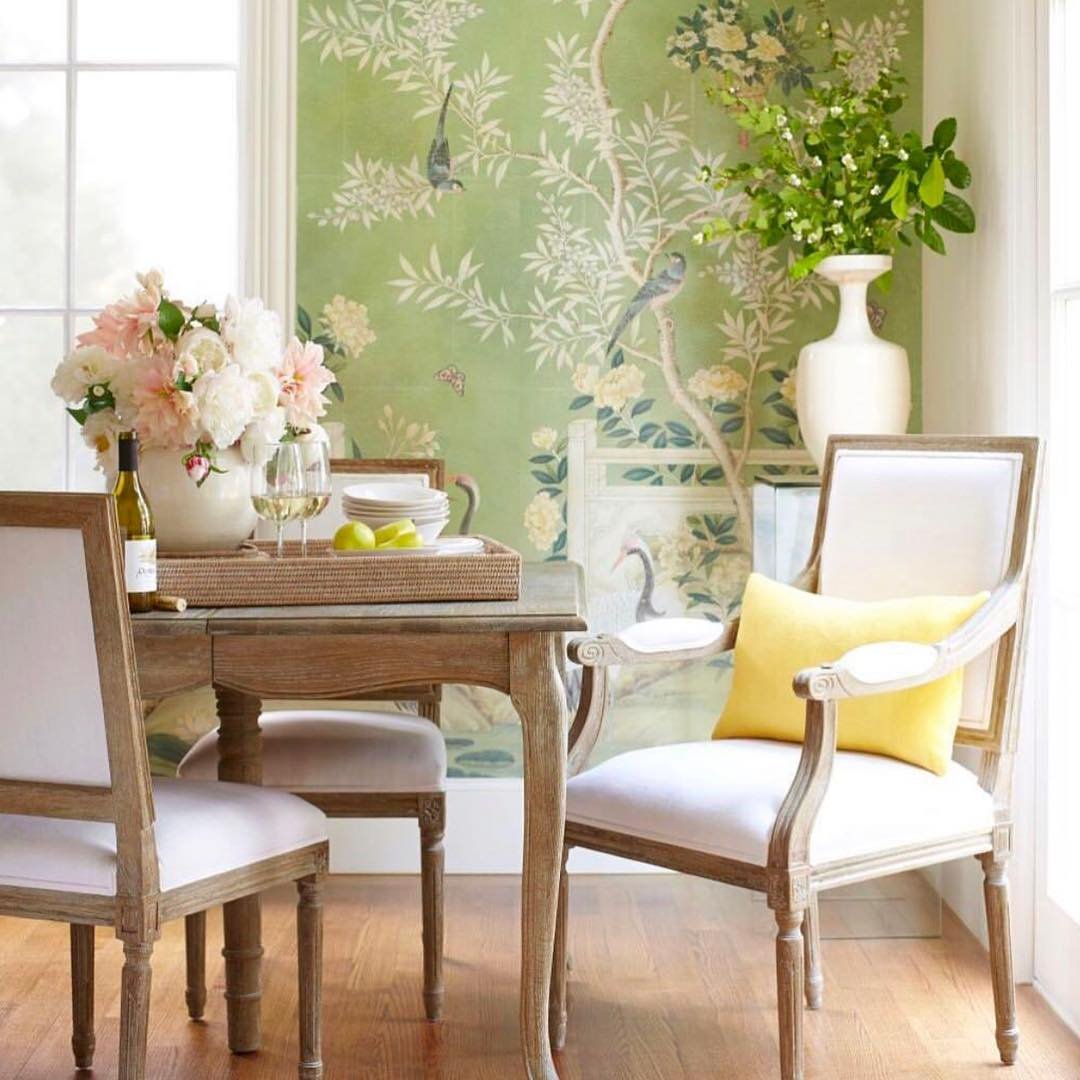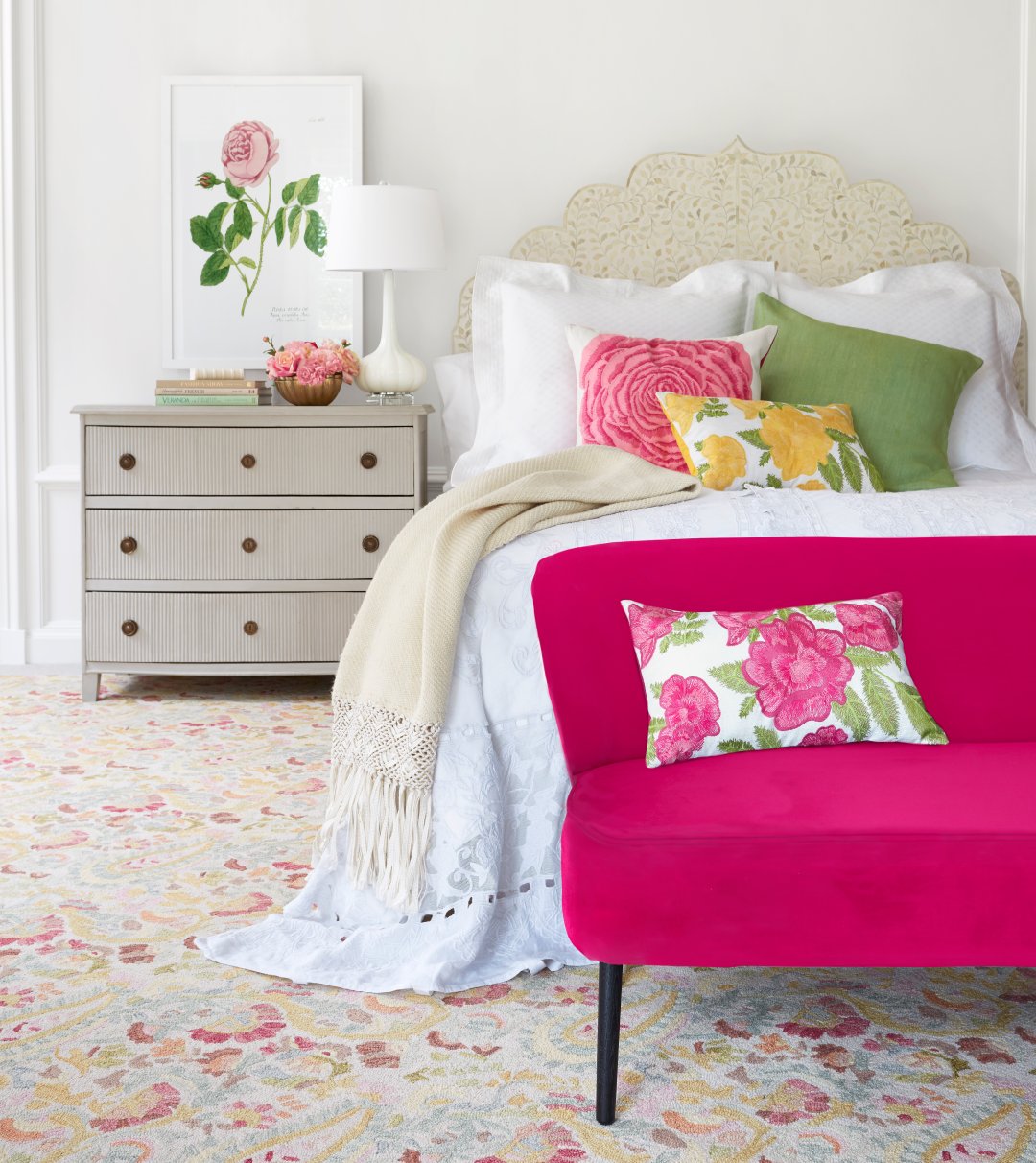 FABULOUS Floral Motifs
The most natural and unassuming way to include yellow in your decor is through floral prints. Whether they're on a pillow, in a vase, or part of your wall decor, yellow flowers bring lots of life and energy into a home.