We turn to lovely Great Britain as our inspiration for our newest collection: English Gardens! While the earliest English gardens were technically planted by conquering Romans in the 1st century, we prefer to think of afternoon teas, roses, and picnics in the sunshine. Delve into our newest collection ready to warm your heart (and your home) for some springtime decorating! For this collection, we were inspired by bright color palettes with shades of green, bucolic farm settings, and a little bit of "boho" British influence.
VERY VELVET
We jump right into spring by launching our new velvet collection! Featuring the modern Pop Velvet collection and the rich Jewel Velvet collection, home décor has never looked lovelier. We love the plush comfort that this furniture embodies. Plus, check out the new velvet upholstery on our Louis and Chateau chairs!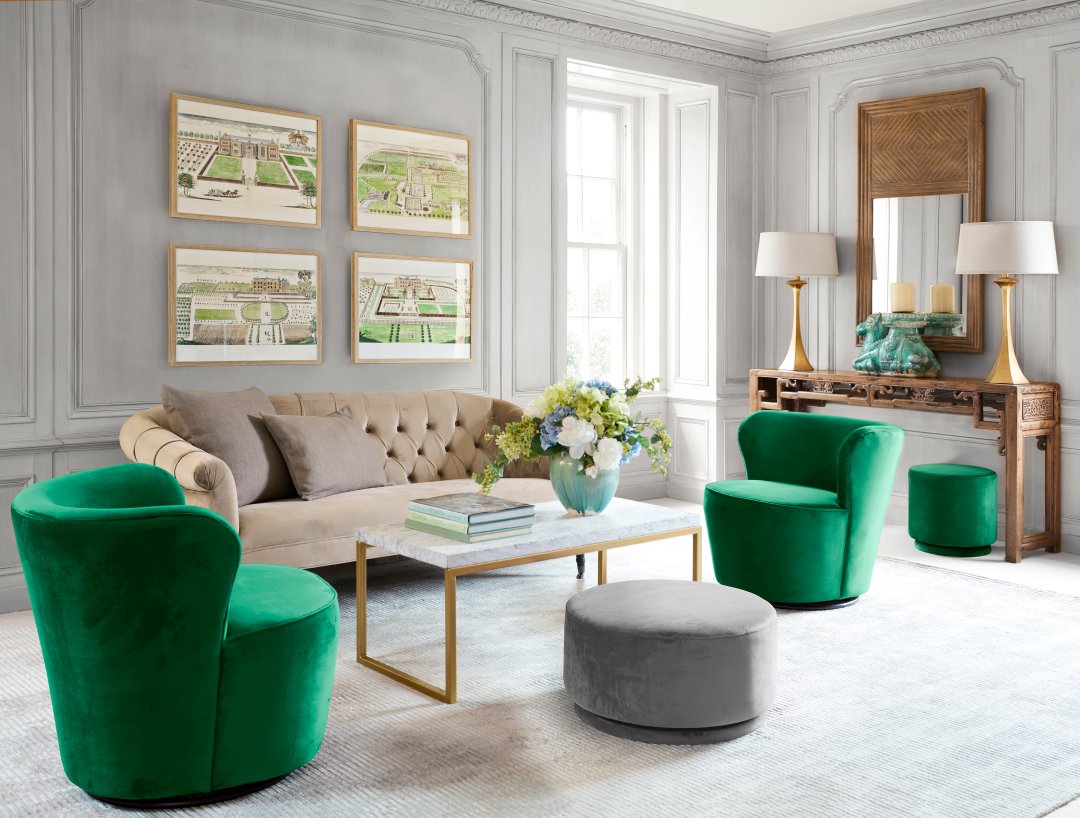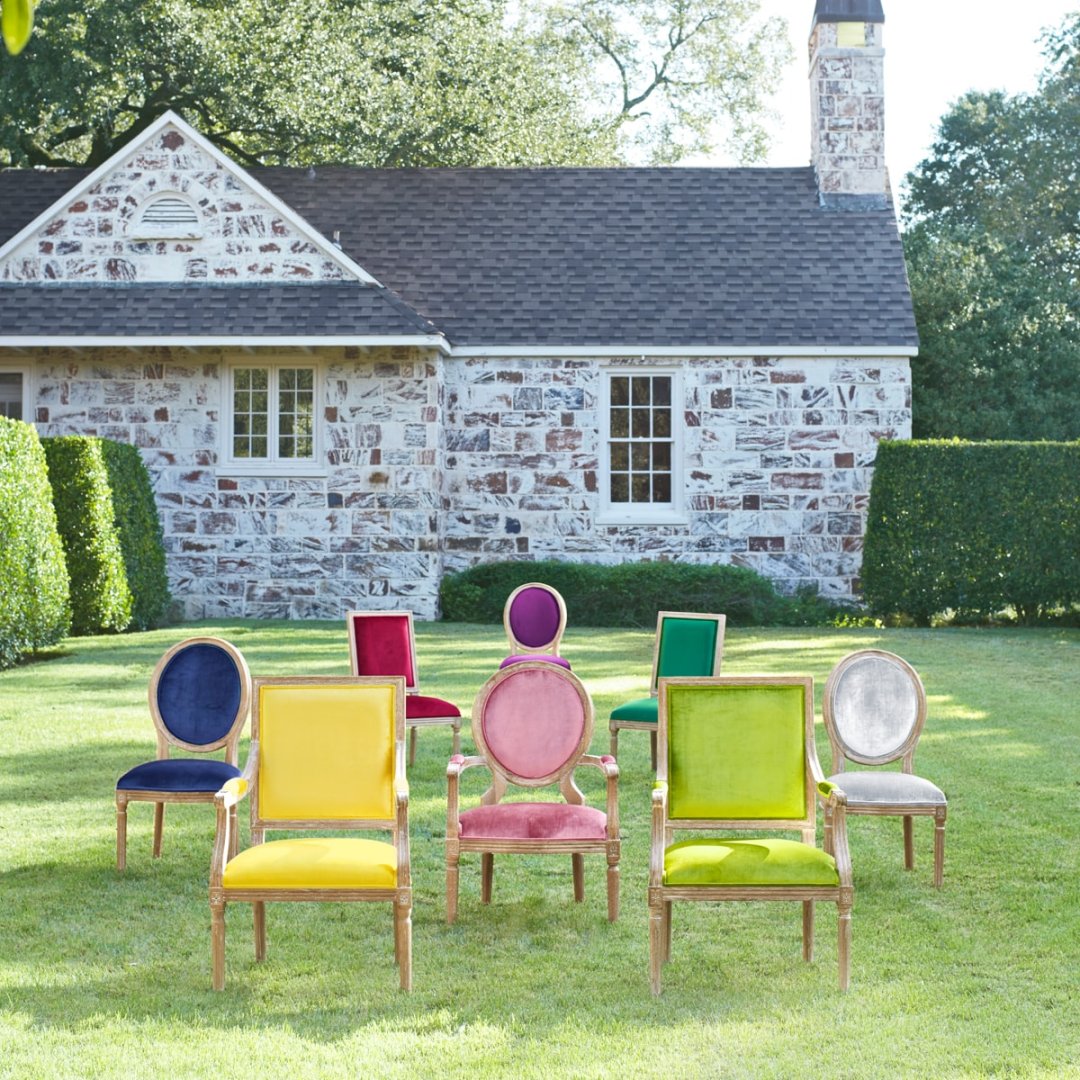 NEUTRALS + A POP OF COLOR
Whether you're throwing a garden party, enjoying tea time, or simply setting up a lovely table centerpiece, bright florals and garden-inspired décor take decorating to the next level. We love the vibrancy of English gardens, and they come to live on crewel pillow covers, wall art, and colorful upholstery. These pops of color pair perfectly with natural base tones, and they bring out the organic beauty of larger pieces.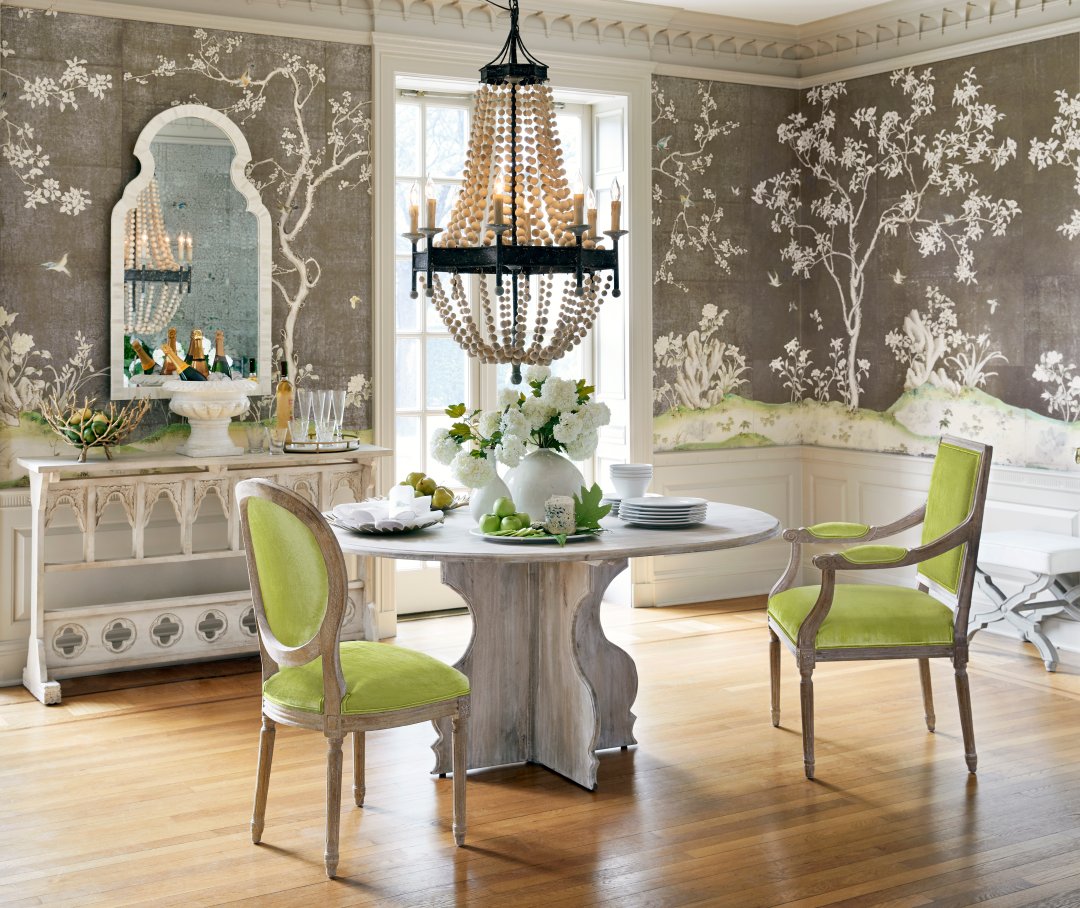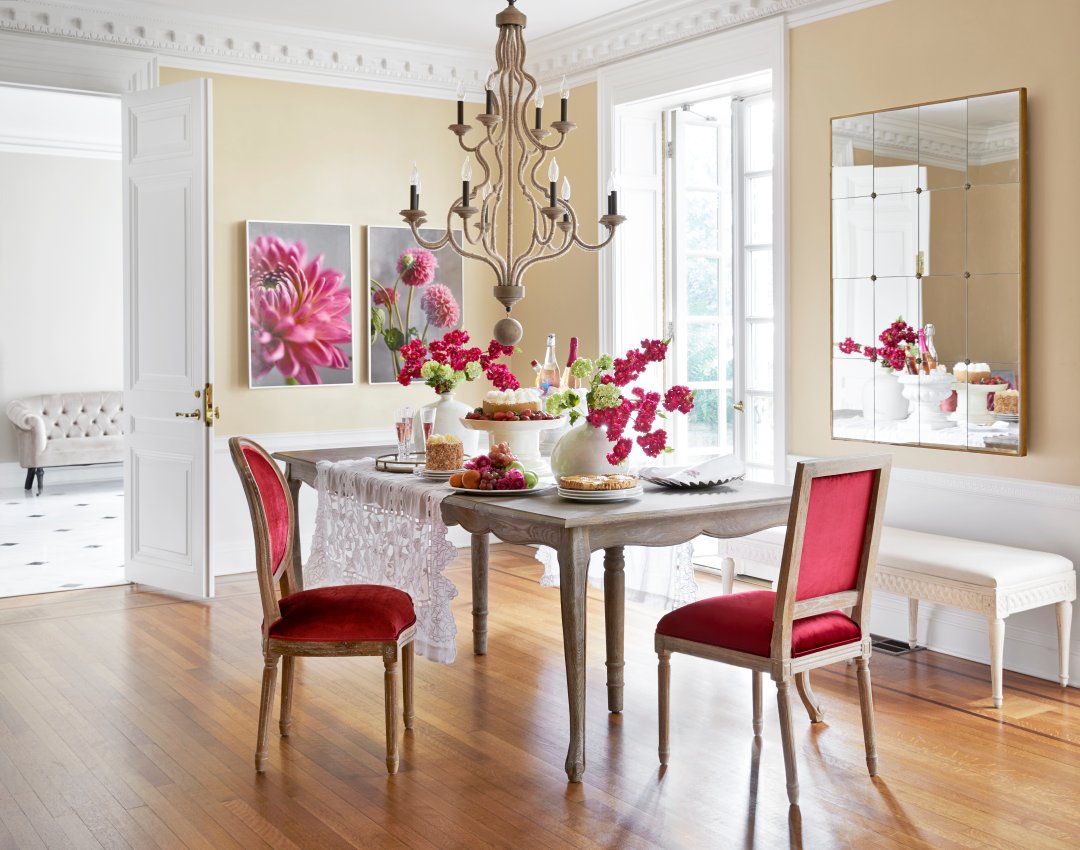 BLUE & WHITE EXPANSION
Be inspired by our expansion of blue and white, hand-painted ceramics. Our growing collection of Chinese pots and jars brings a room to life, and they pair beautifully with any number of cheery spring colors, like yellows, pinks, and greens.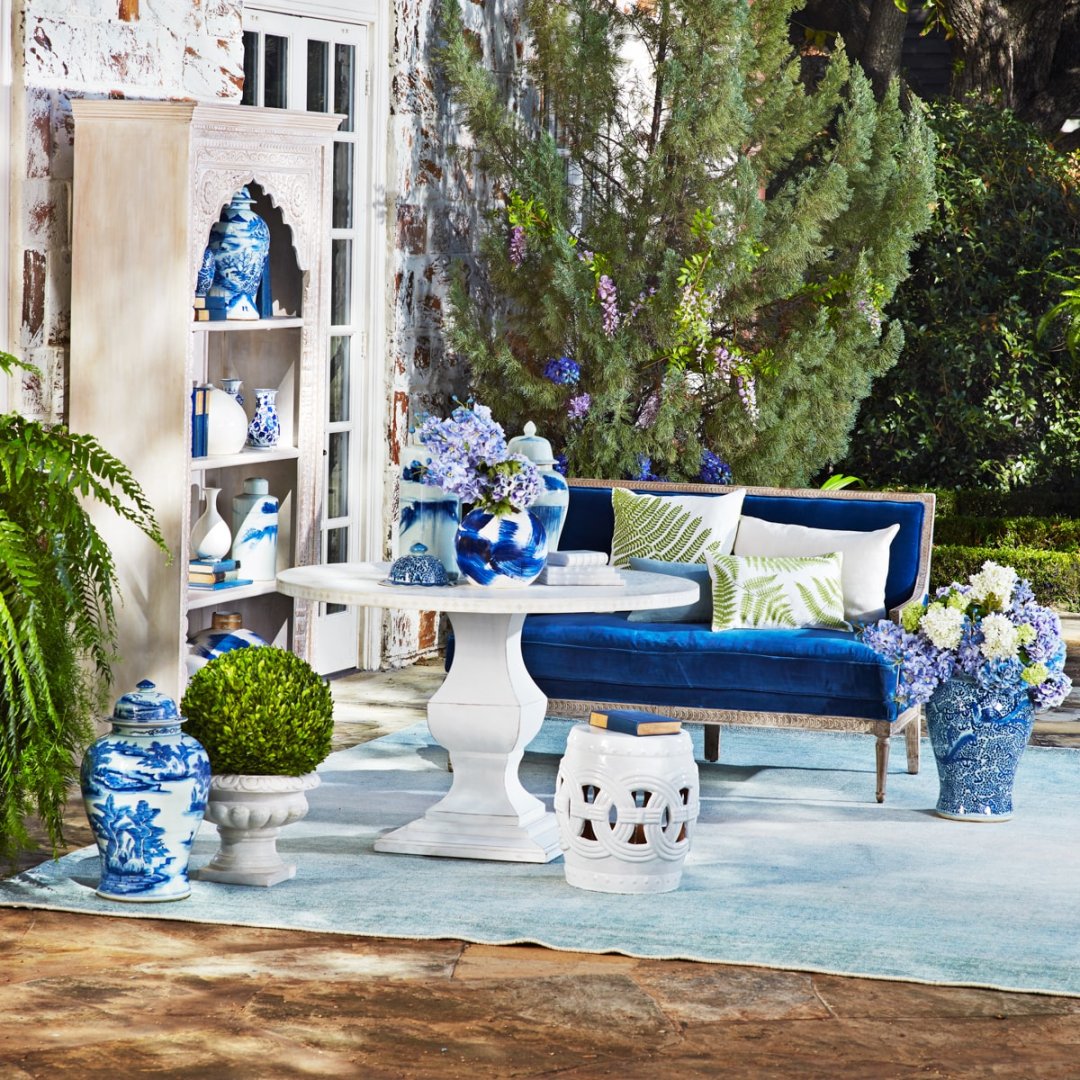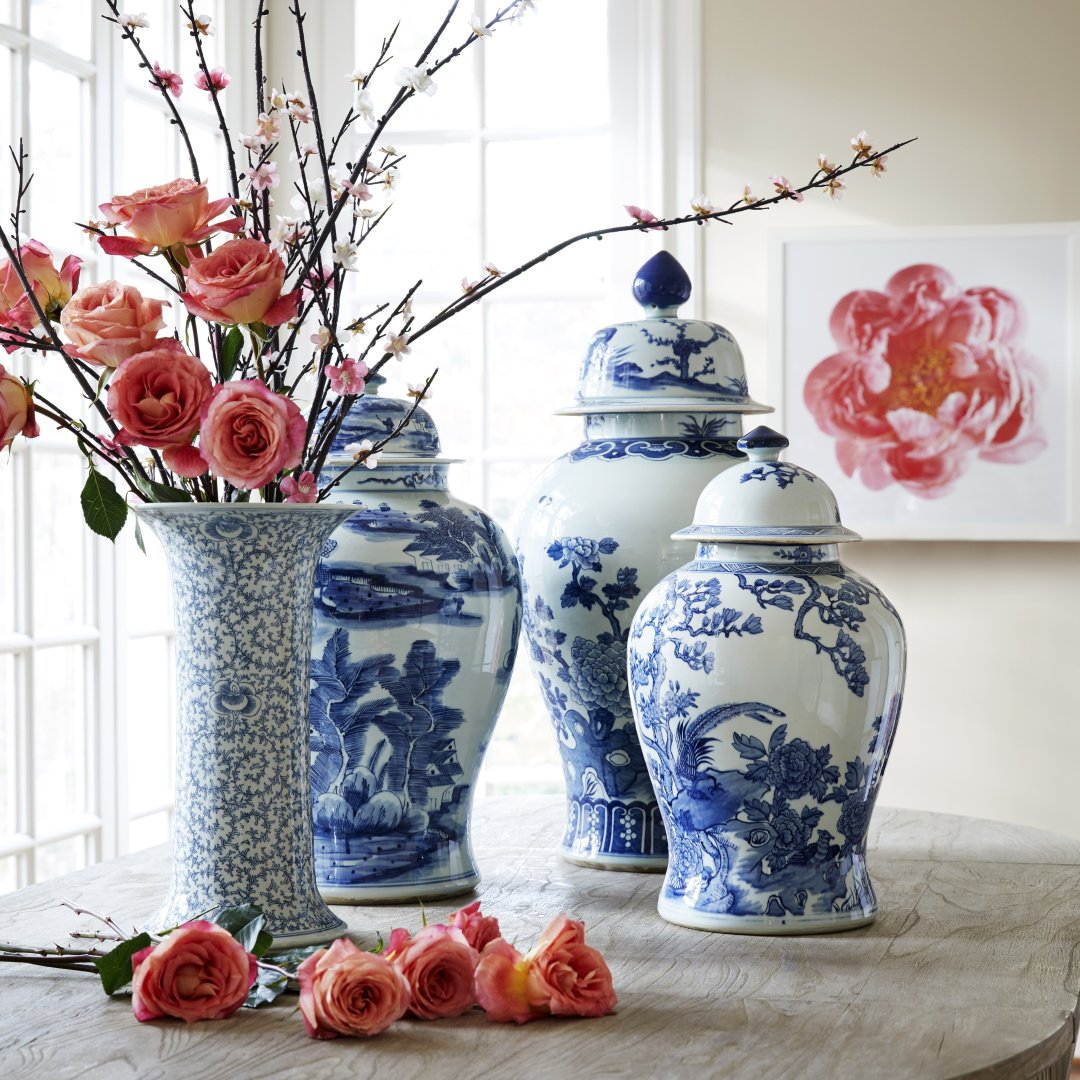 CHEERS TO CHINESE CHIPPENDALE
We are very excited about our expanded Chinese Chippendale Chair collection! Now offered in 11 new, vivacious colors, these chairs are instant classics and bring so much texture and liveliness into a space! Plus, you can now find them in bar and counter stools.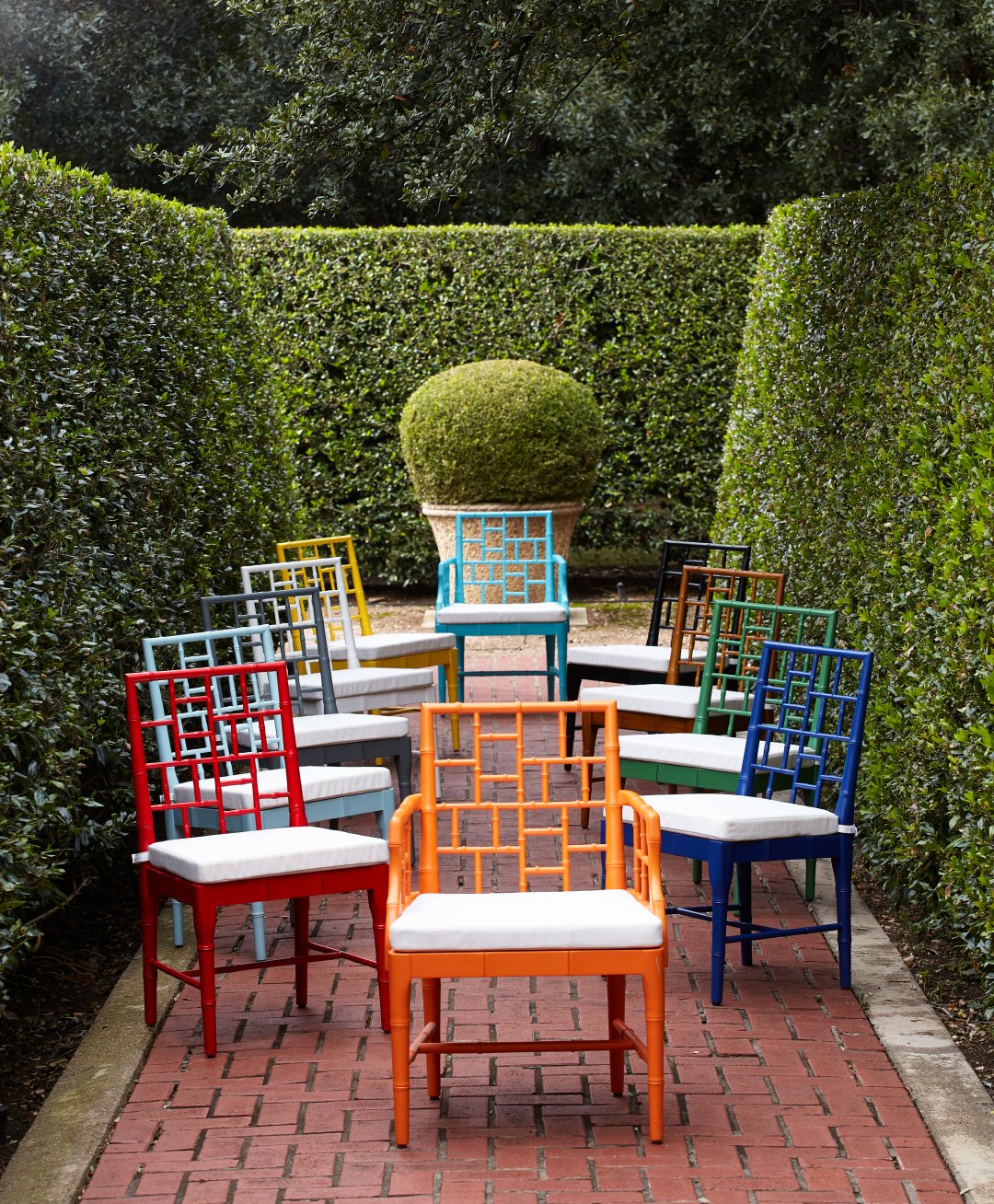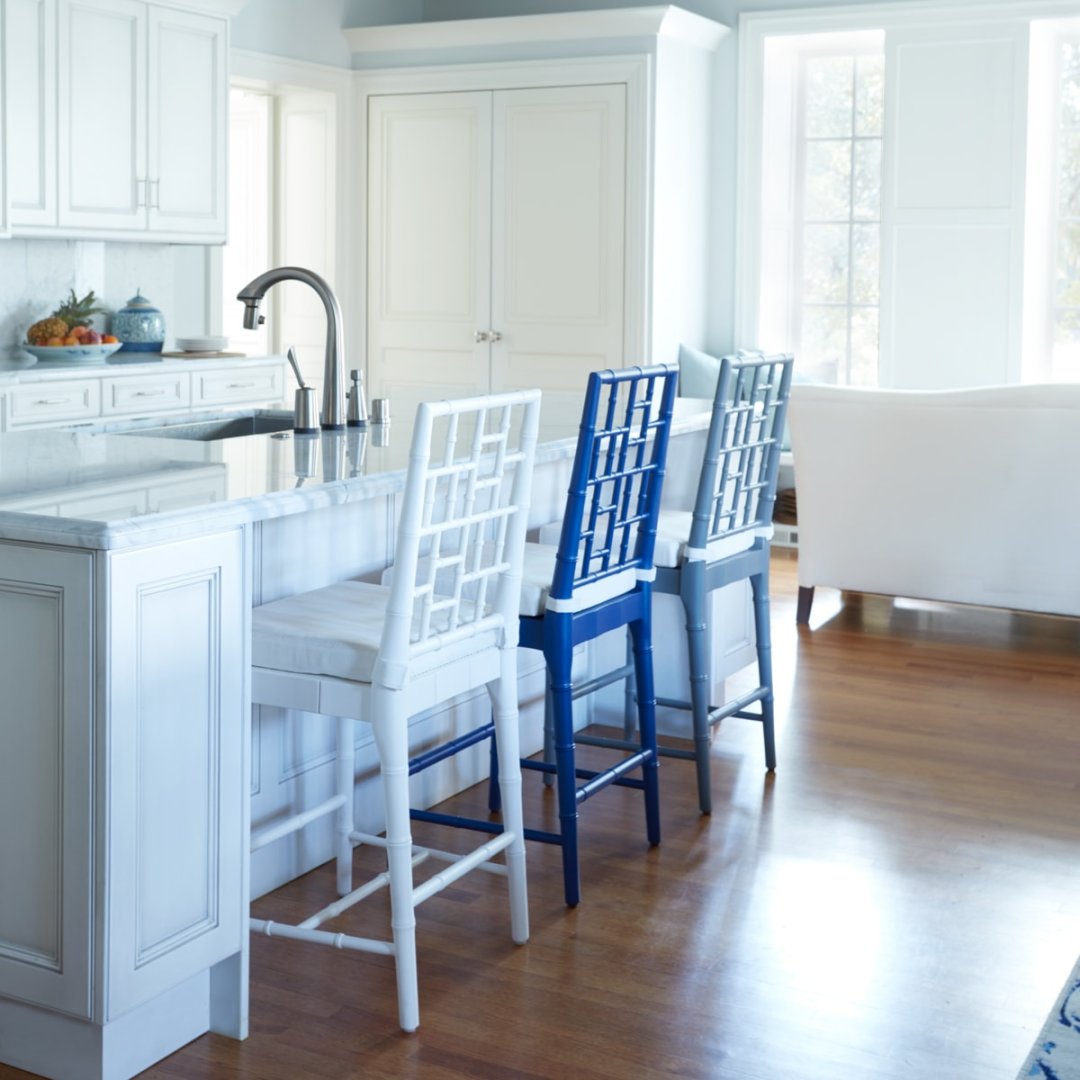 Discover the full collection: http://www.wisteria.com/New-Arrivals