Our French-inspired Louis and Chateau Chairs are fan favorites, and when you discover their versatility, it's easy to see why!
Take a look at our designer's tips for styling these two fabulous chairs: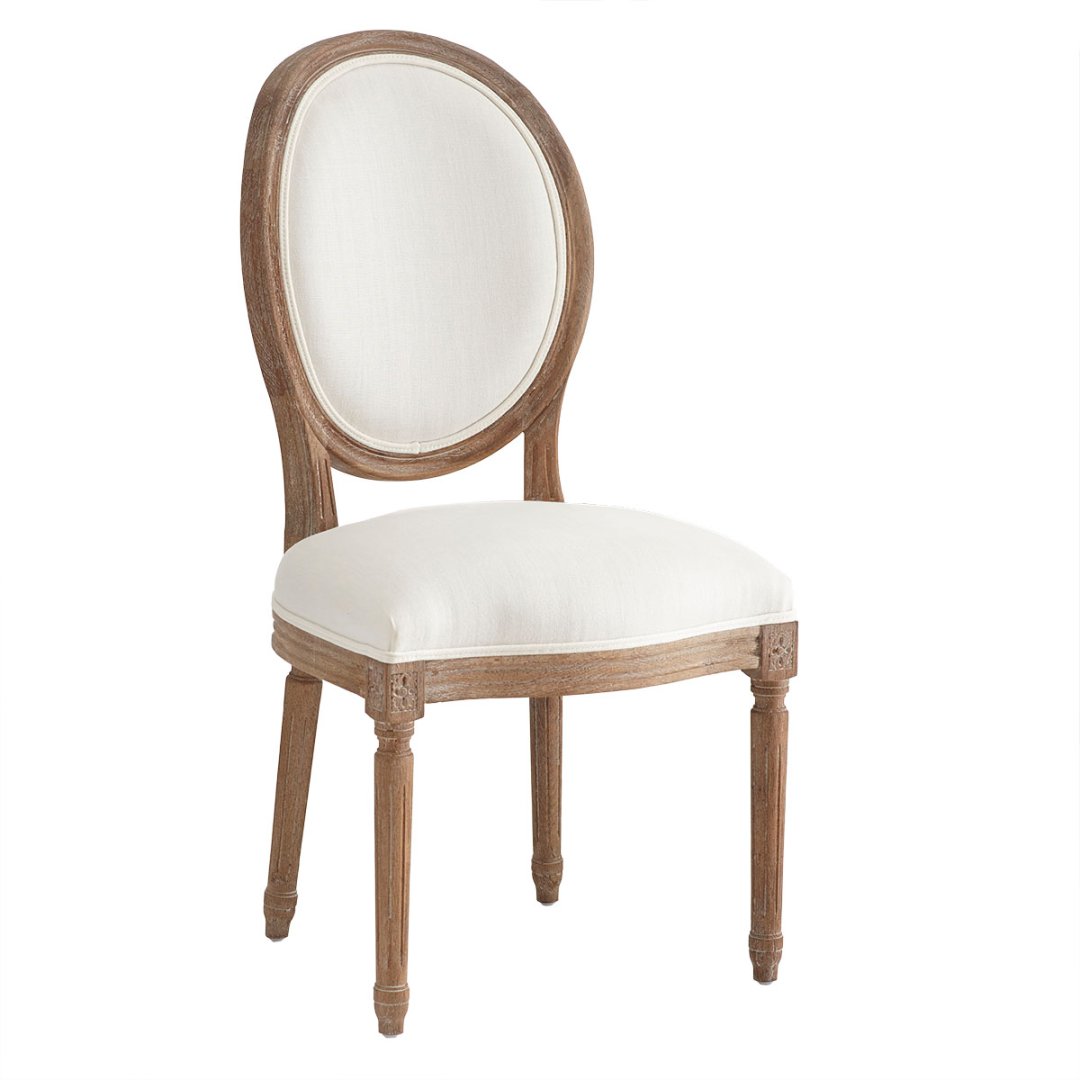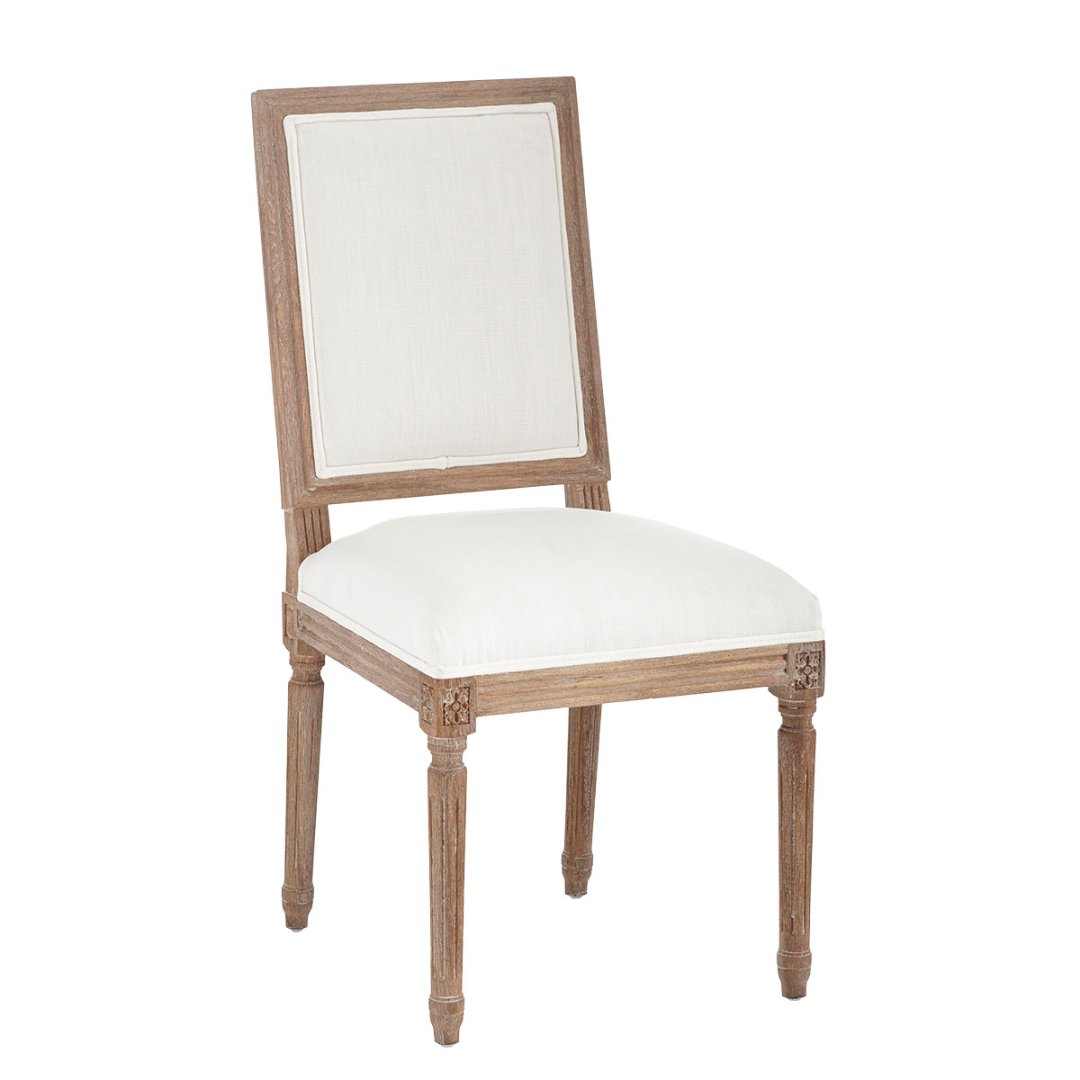 1. The Chic & Intimate Dining Room
In this scene, the Louis Fabric Back Side Chair makes a handsome and cozy statement around a smaller, round dining table. Plus, its natural frame and solid linen colors match well with any eclectic or unique patterns in your décor, like our Moorish Dining Table.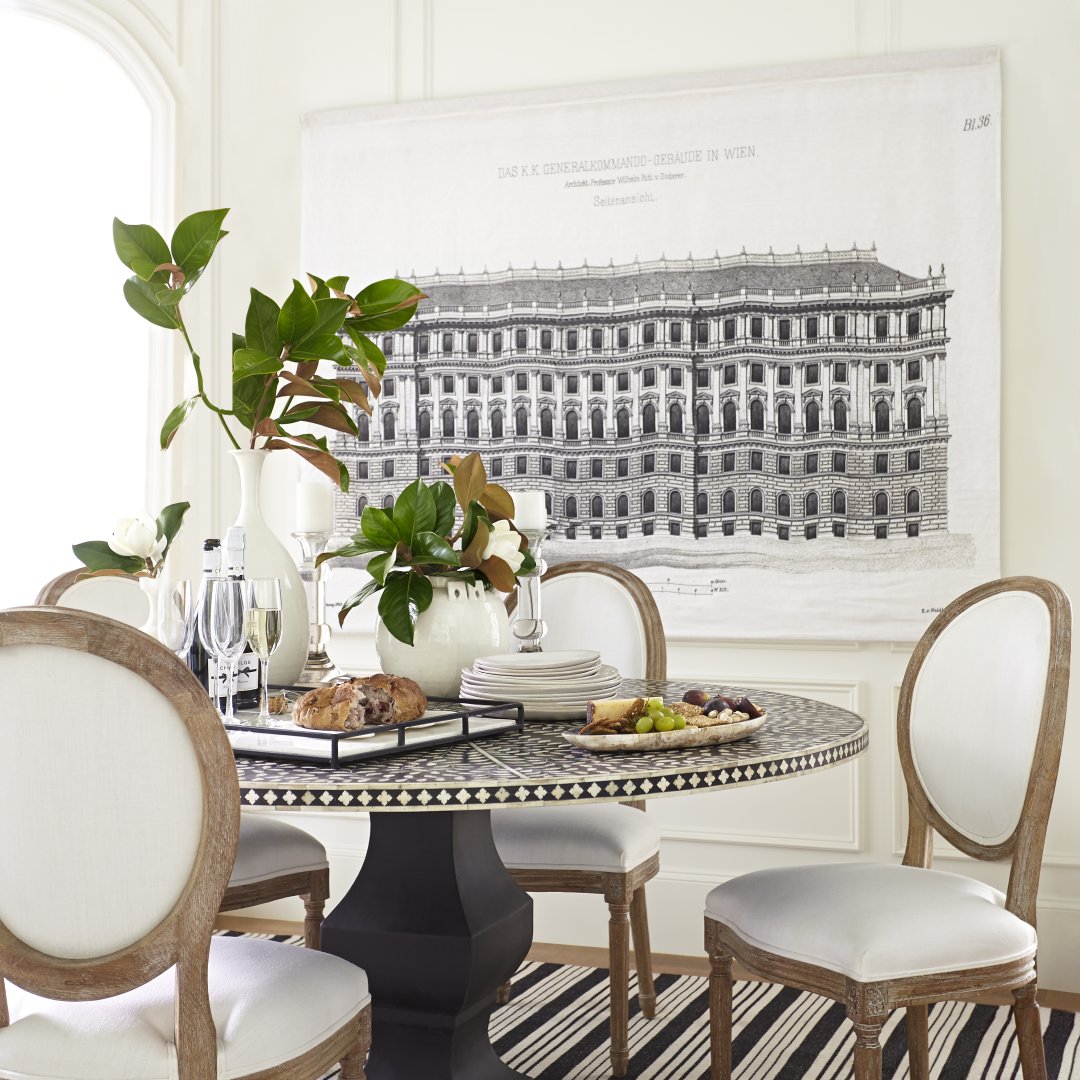 2. The Cozy Office Space
The Louis Fabric Back End Chair pairs beautifully with our Barley Twist Desk with Marble Top. It gives this office space a hint of refinement and a lot of classic comfort.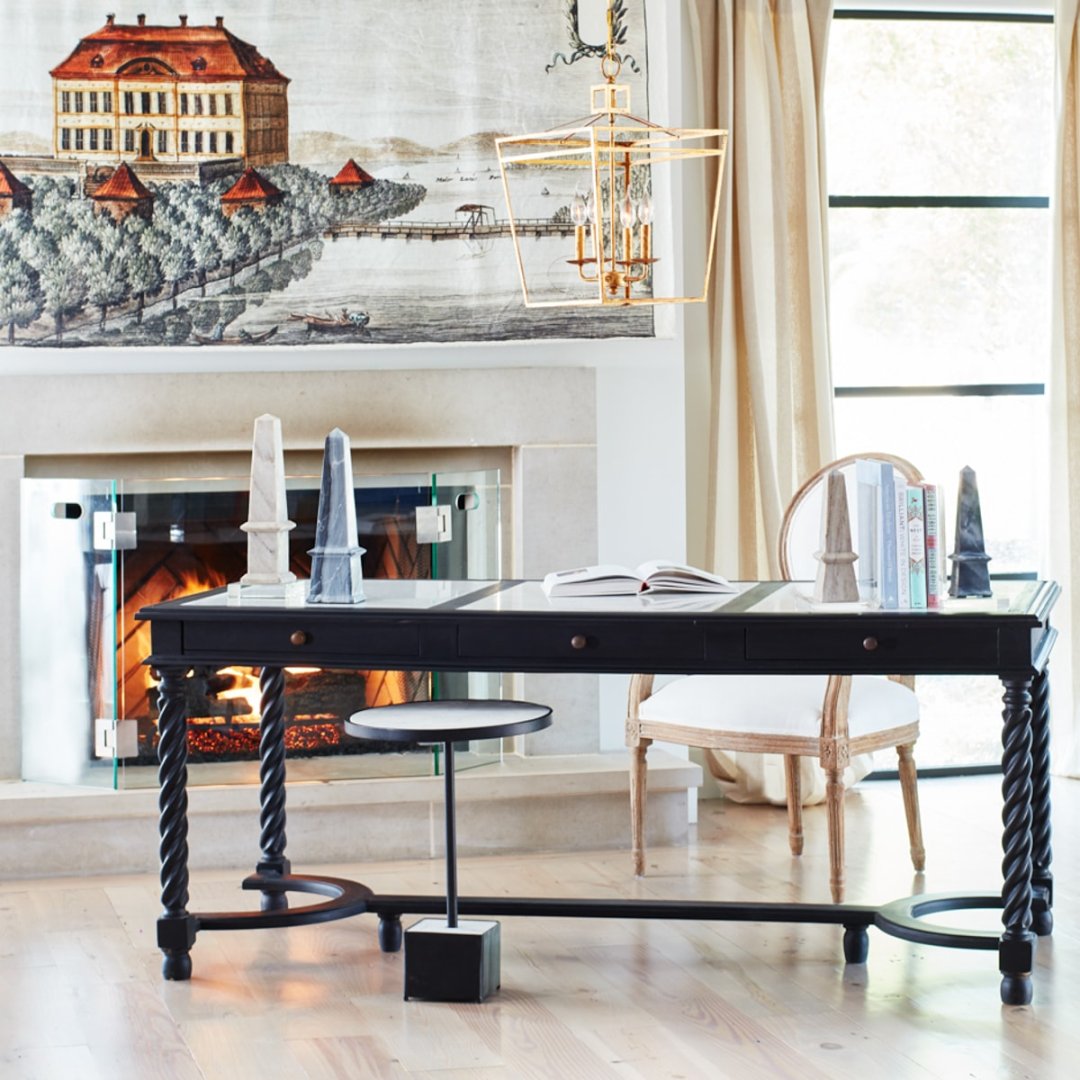 3. The Contemporary & Classic Dining Room
The Chateau and Louis chairs add just the right traditional touch alongside a modern Acrylic Dining Table. They are the subtle accent of classic décor that keeps a contemporary setting timeless.
4. The Transitional Office Space
The Chateau End Chair grounds this room scene with its timeless appeal. It anchors a contemporary acrylic table and open floor plan to support this airy office space.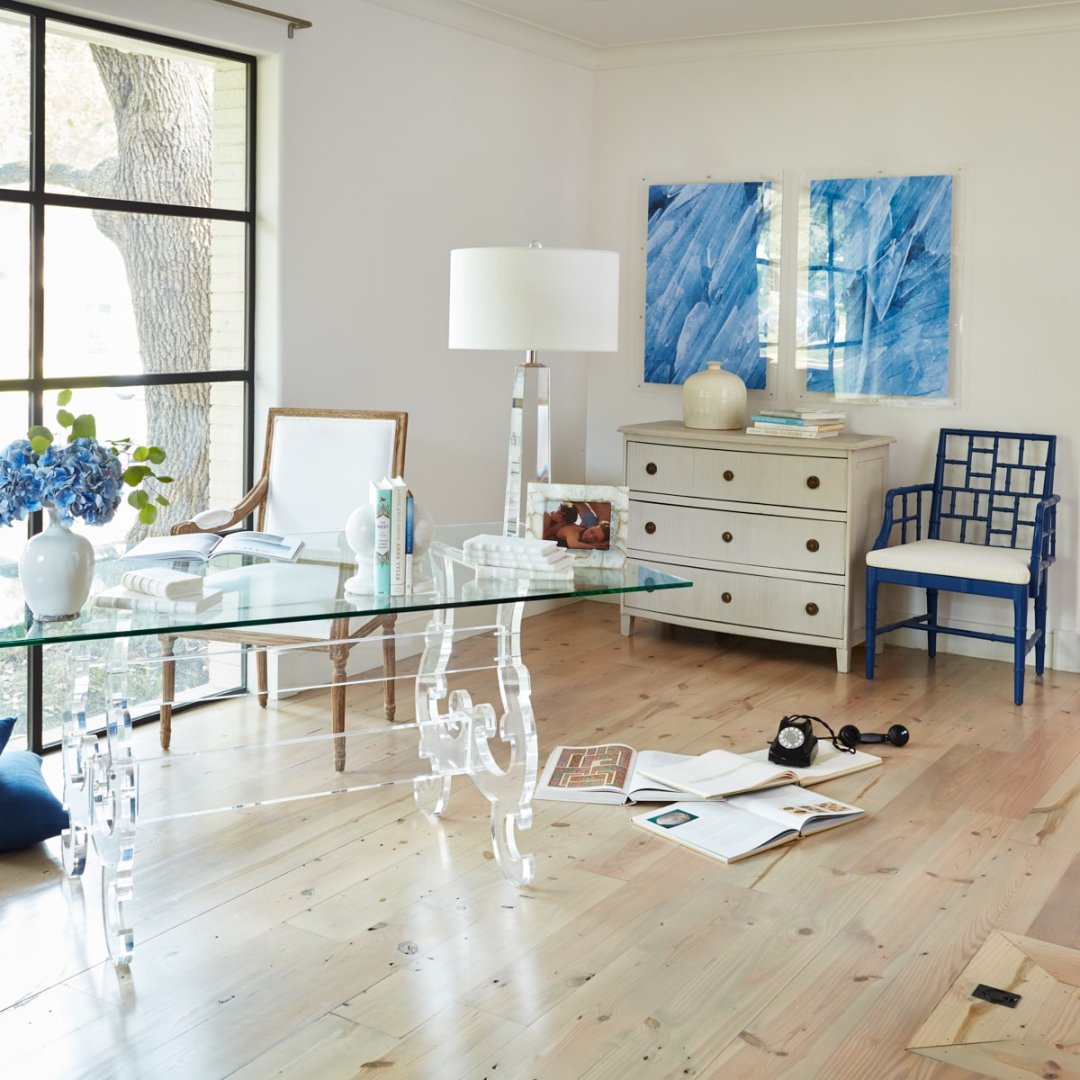 5. The Modern Farmhouse Dining Room
These Chateau Side Chairs update the traditional Farmhouse look with their classical appeal. These chairs stand out as sophisticated accent to their rustic counterparts.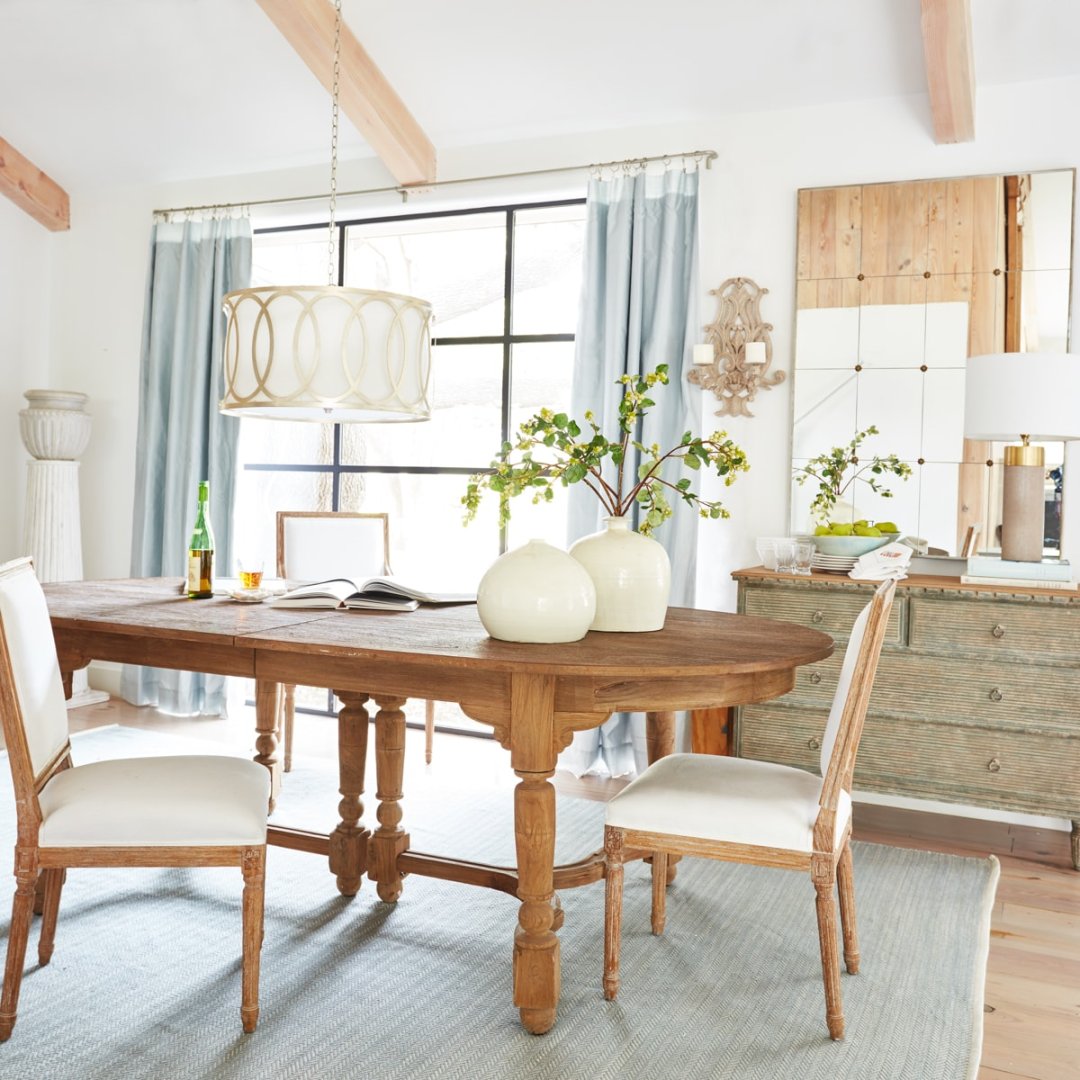 6. The Vibrant Sun Room
The Chateau chairs make for inviting seats in a light and breezy sun room or indoor patio. Especially with white linen and the natural oak frame, these light, bright seats are perfect for lining a central table or sitting around the room as accent chairs.