There's no need to wait for spring to start tidying up your home! If you're still stuck inside from the cold, you can get organized for the warmer months with some of our favorite storage options of the season.
1. ACRYLIC TRUNKS
If you have beautiful items that you want to store but they're too cute to hide away, then an acrylic trunk is your perfect solution! Their transparent sides mean that your colorful throws, bath towels, or unique treasures can stand out from within.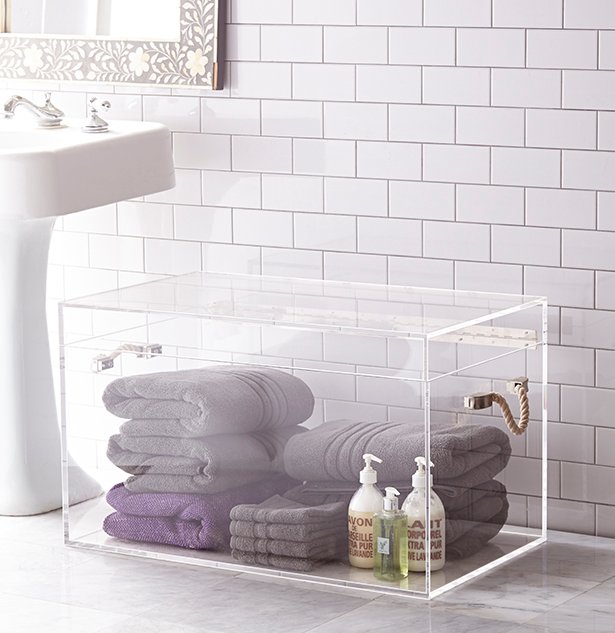 2. SWEDISH STORAGE BENCHES
We love that these types of pieces can store a TON of things, and they also feature a sleek, Scandinavian design that will fit beautifully at the end of a bed or under a window. (Plus, they double as extra seating!)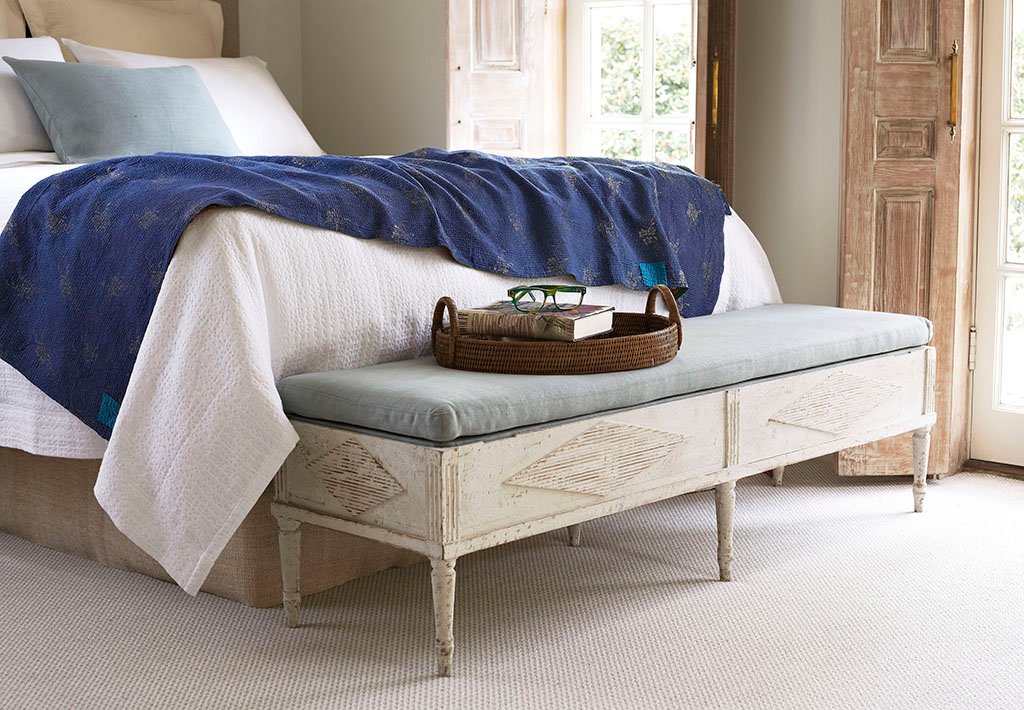 3. SHELVES WITH ANTIQUE APPEAL
Bring a refreshing, natural touch to your home with shelving that has traditional charm. They will provide ample space and accent your home with classic beauty and simple, functional design.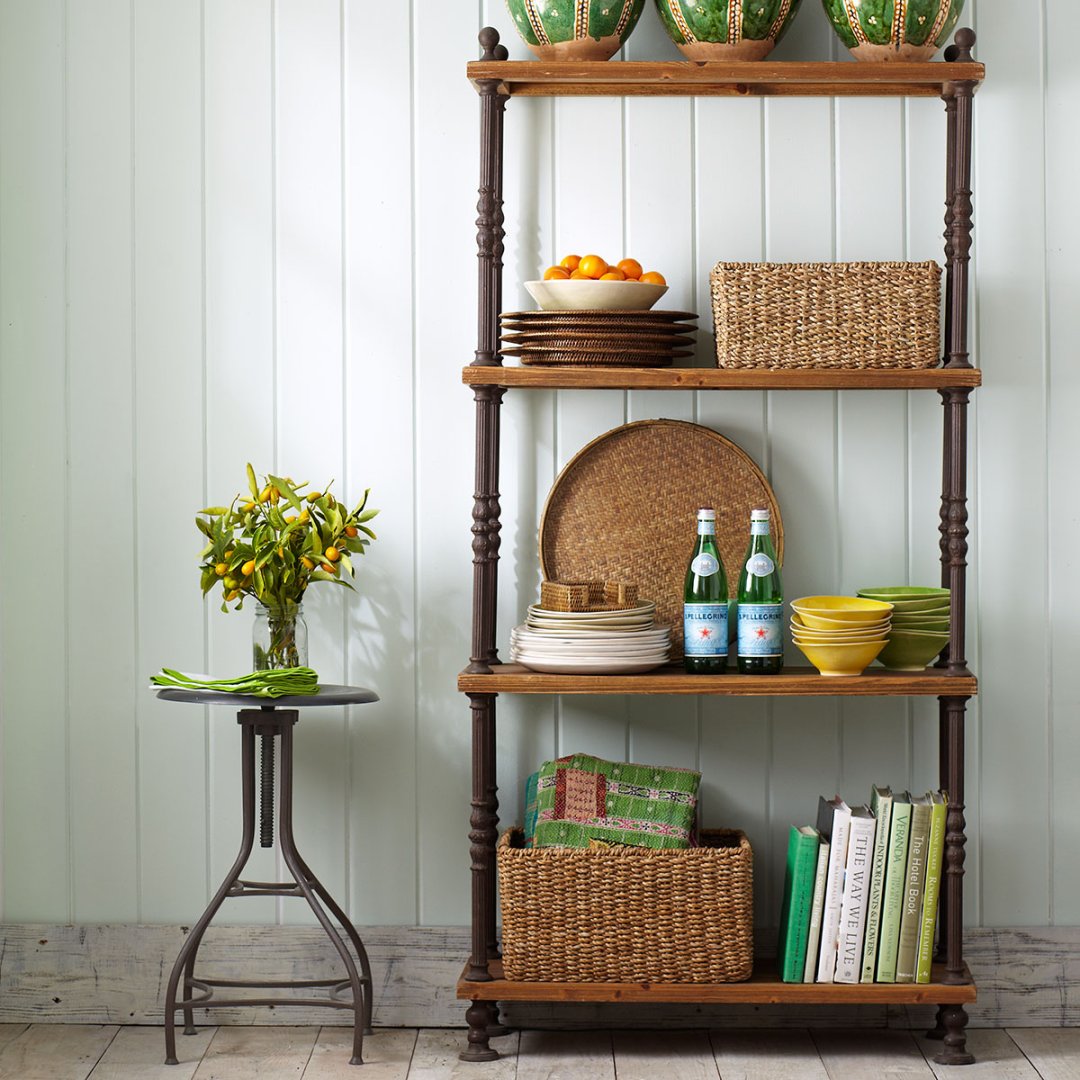 4. SEAGRASS BASKETS
These are the simple, organic pieces you need to tone down and de-clutter your home. Depending on the size you need, seagrass baskets can hold anything from extra towels and throws to bathroom and kitchen supplies. (Try tucking three underneath an open coffee table to hide your living room electronics!)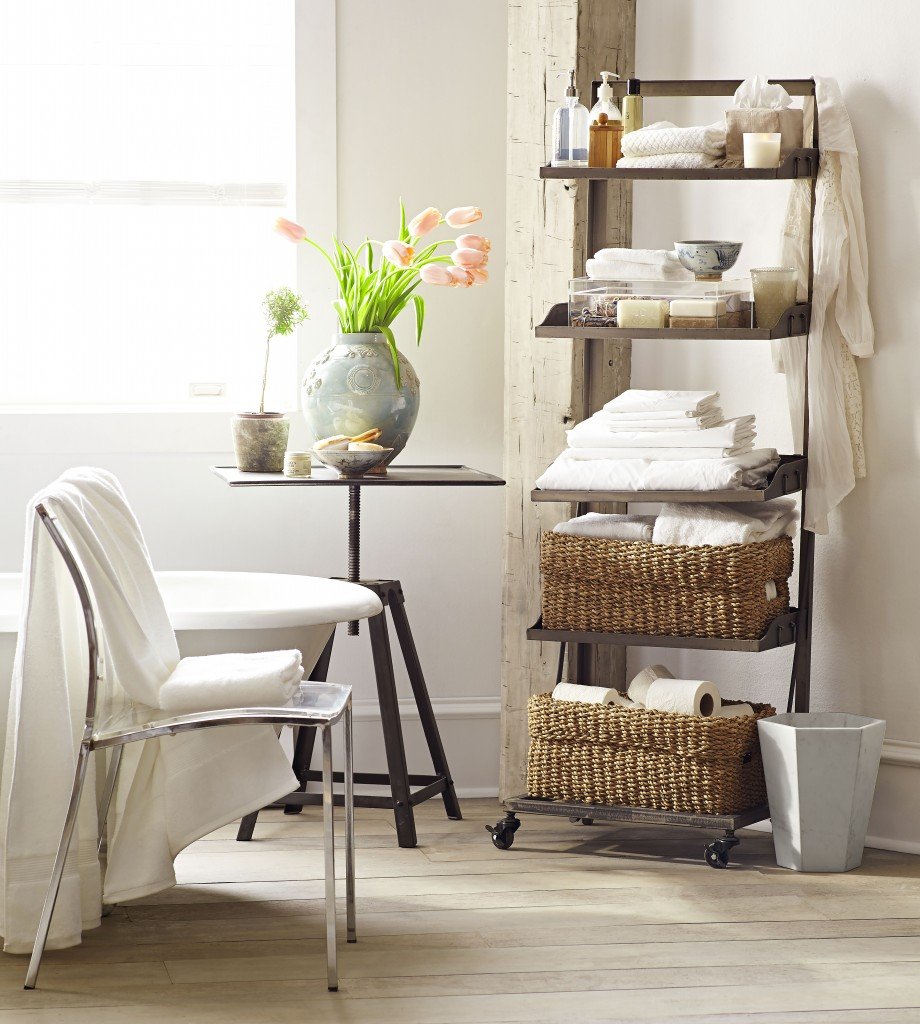 5. RATTAN MAGAZINE HOLDERS
Magazine holders are an easy solution and quick fix to organizing. Besides simply stacking magazines, you can file letters and cards that you don't want to lose! Plus, durable rattan lasts for years and provides an organic texture to your home.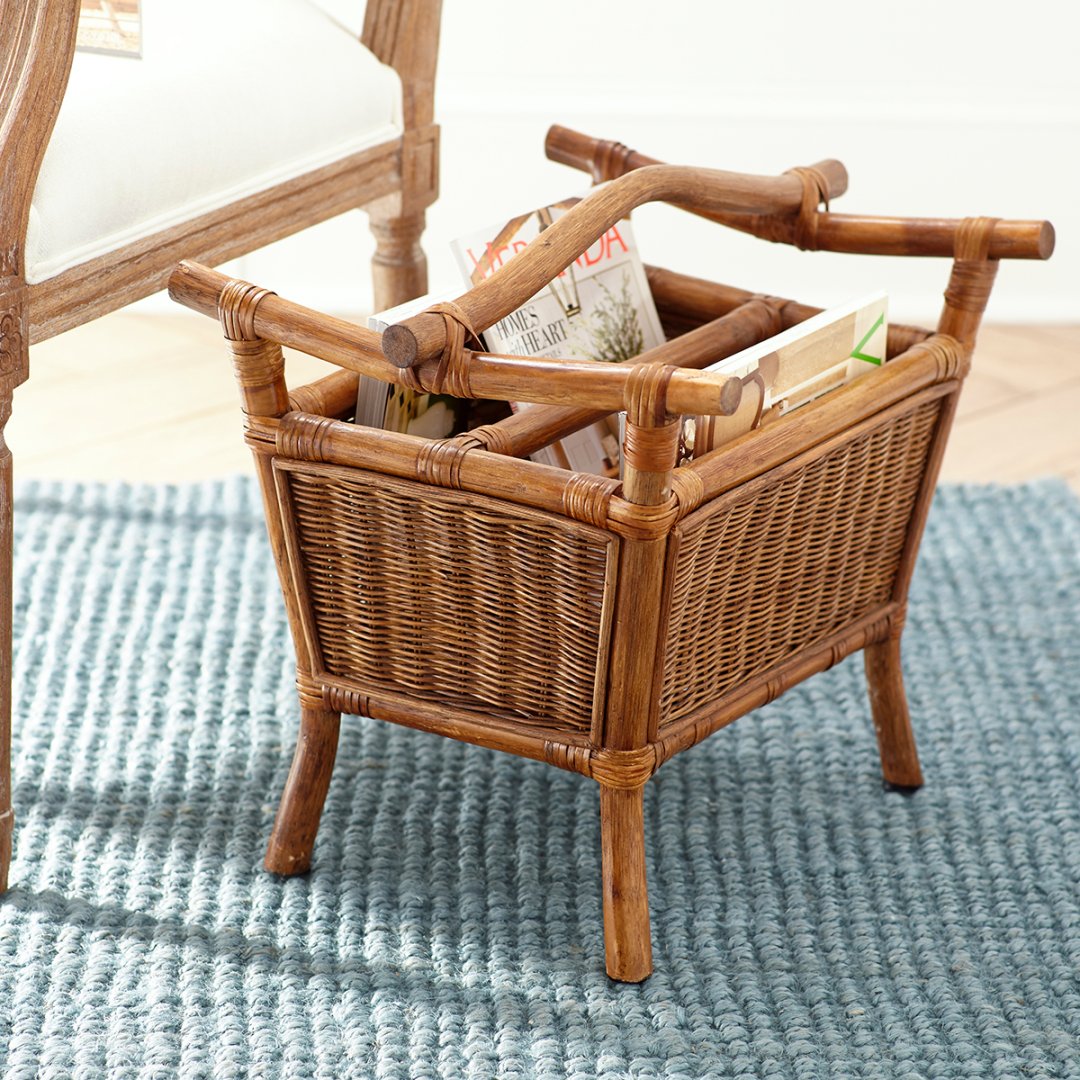 6. VINTAGE TRUNKS
Not only are they super convenient for storing linens, blankets, or extra small decor, but vintage trunks also inspire visions of travel and adventure, standing out in any room with their totally one-of-a-kind look.