There are so many easy ways to add holiday spice and winter magic to your home! Our flagship store at Inwood Village in Dallas, Texas has set up the coziest Christmas displays, and they have plenty of tricks for last-minute decorating to make your home just as festive without the time commitment. Here are some of our favorites:
1. Accents of evergreens
There's something whimsical about flocked evergreens. They instantly make a room feel like a magical winter wonderland. Trim a window or doorway with these timeless holiday decorations.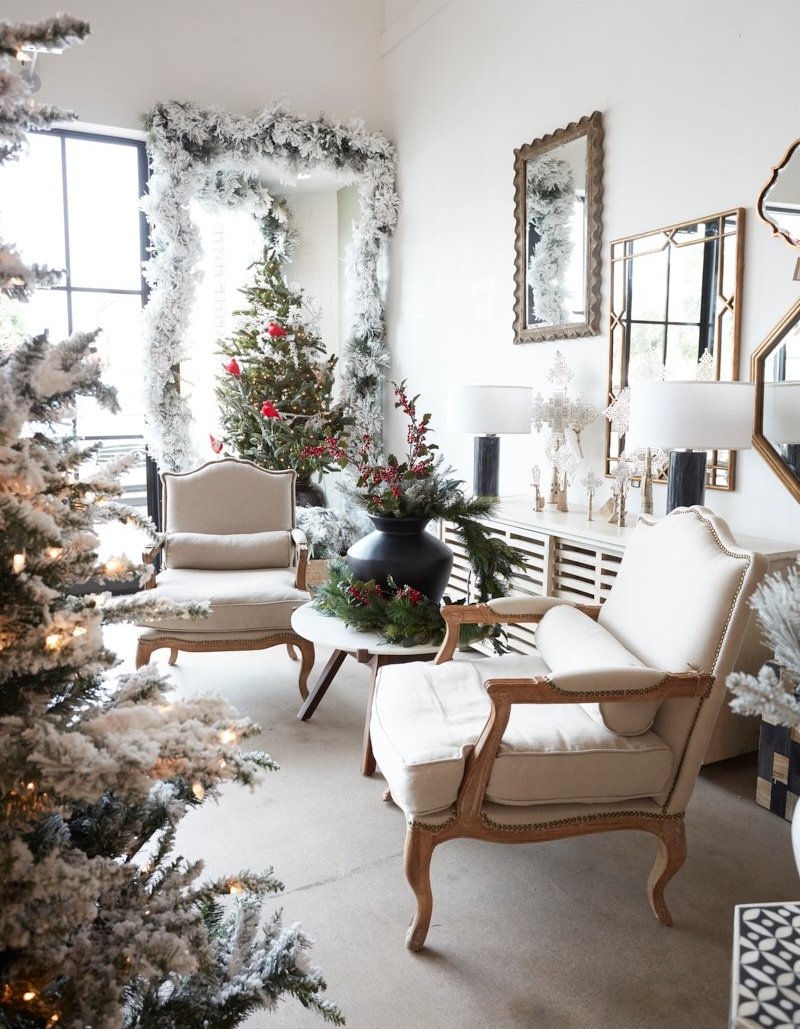 2. Bursts of red
A little red here and there can really brighten up your home! Tie bows around bare or basic items to give them a little life. Place red winter berries in a vase to add a pop of color and some texture to a space. This bright color brings out the festive side of holiday decorating!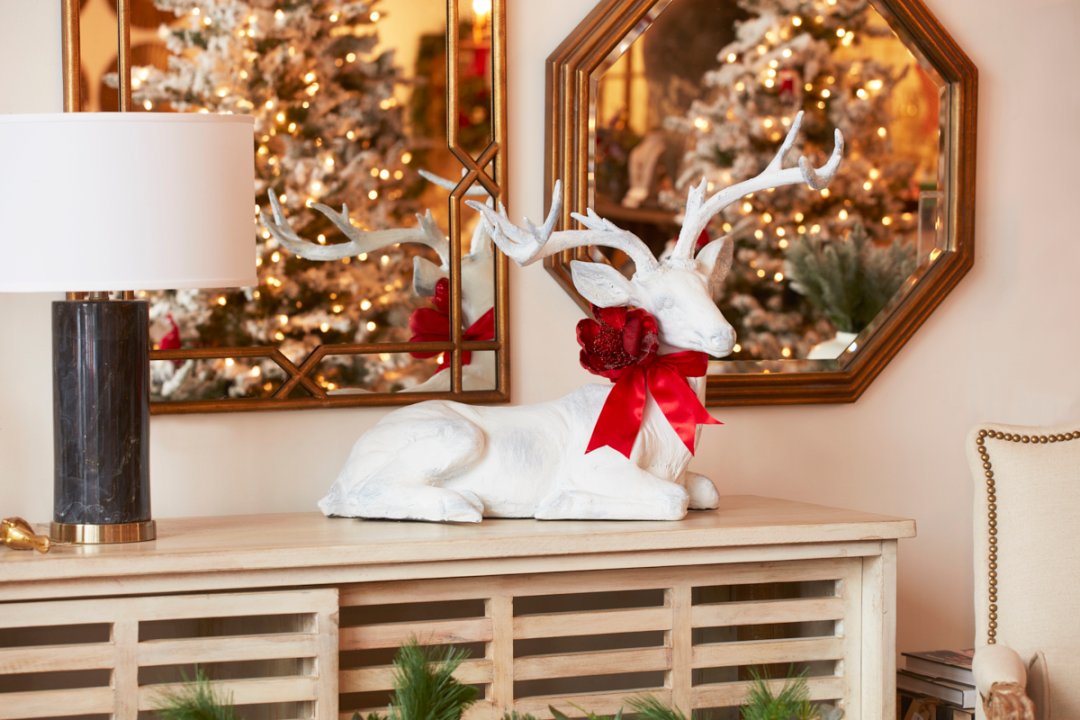 3. Flocked holiday flowers
Nothing quite points to a holiday-decorating pro like a perfectly crafted centerpiece. Flocked flowers and red winter berries with evergreen sprigs are a must for any Christmas-y vase.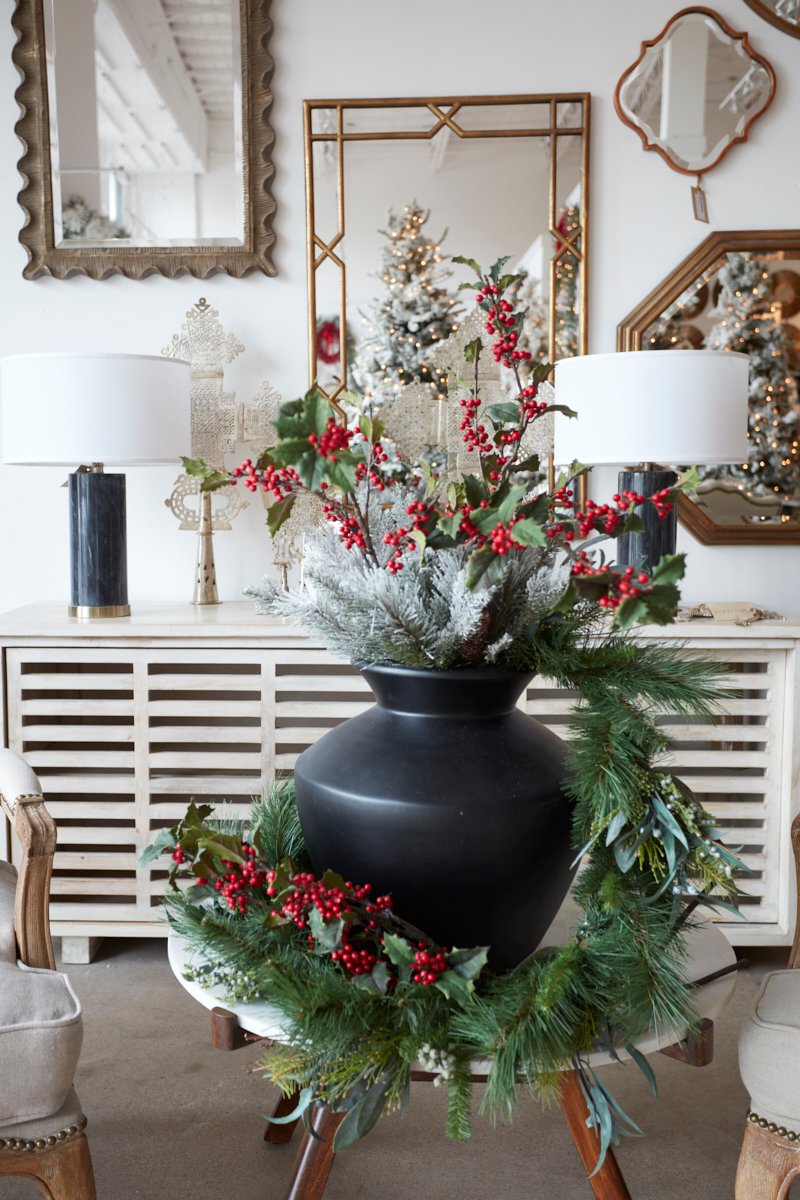 4. Furry festive friends
We love our furry friends! Whether you use your own pet or a festive prop, they are easy to decorate and bring a lively, natural touch to your holiday home!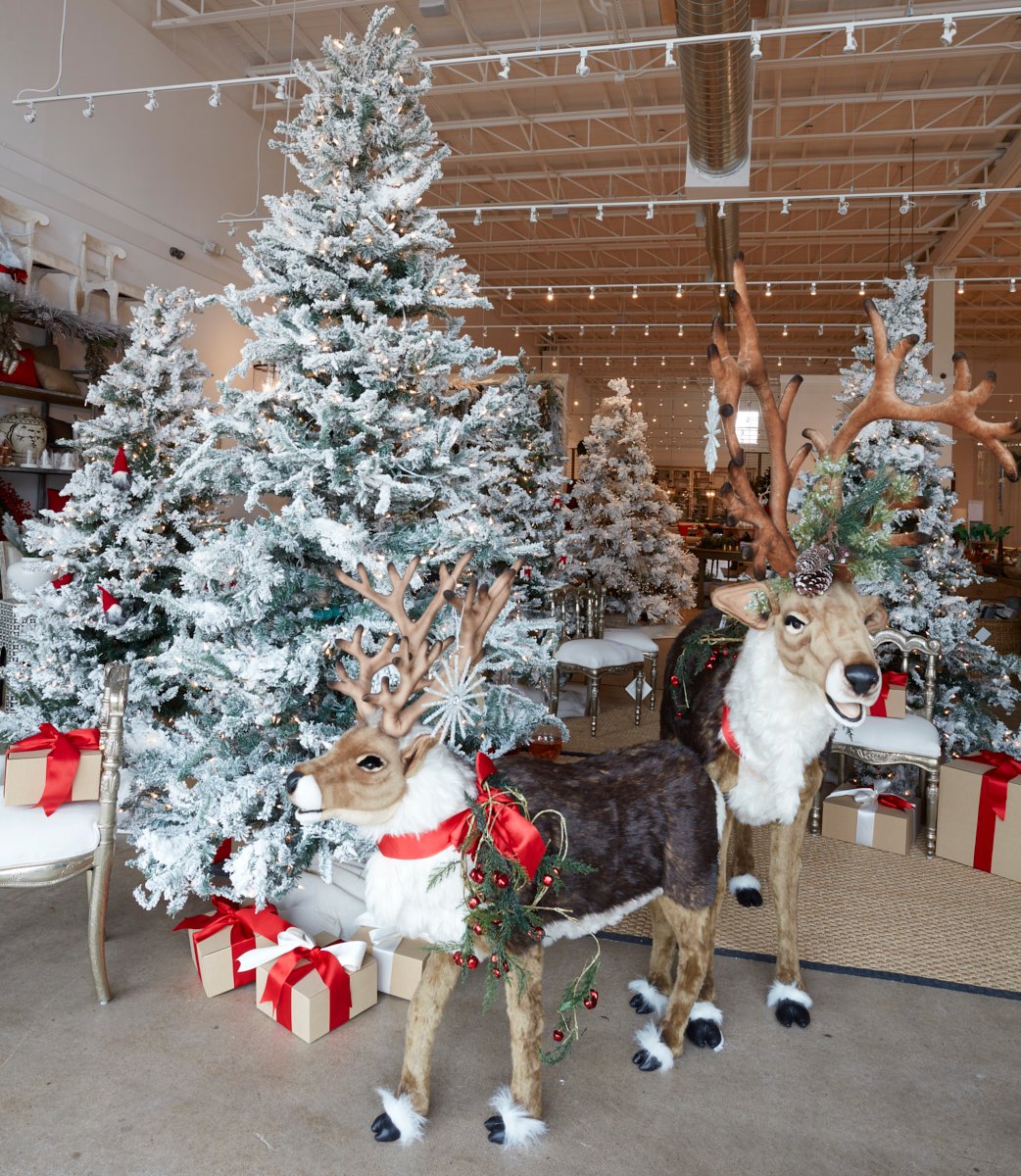 5. Wisps of crystal
Shiny snowflakes are a classic when it comes to holiday decorating. They usually reflect the light on a Christmas tree, but these striking ornaments can easily hang around your home for that extra wintry feel.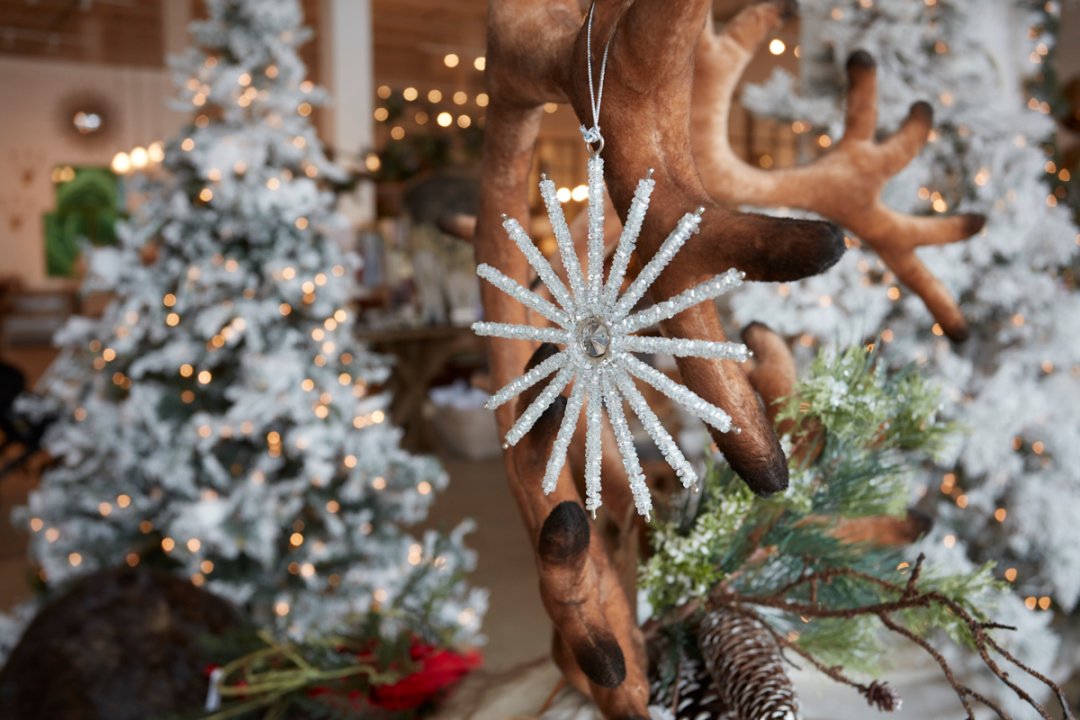 6. Don't be afraid of pink
A rose color adds a sweet dynamic to Christmas decorating. Whether making a big statement with a large piece or adding touches of it alongside the reds and greens, pink makes a softer impression in your home.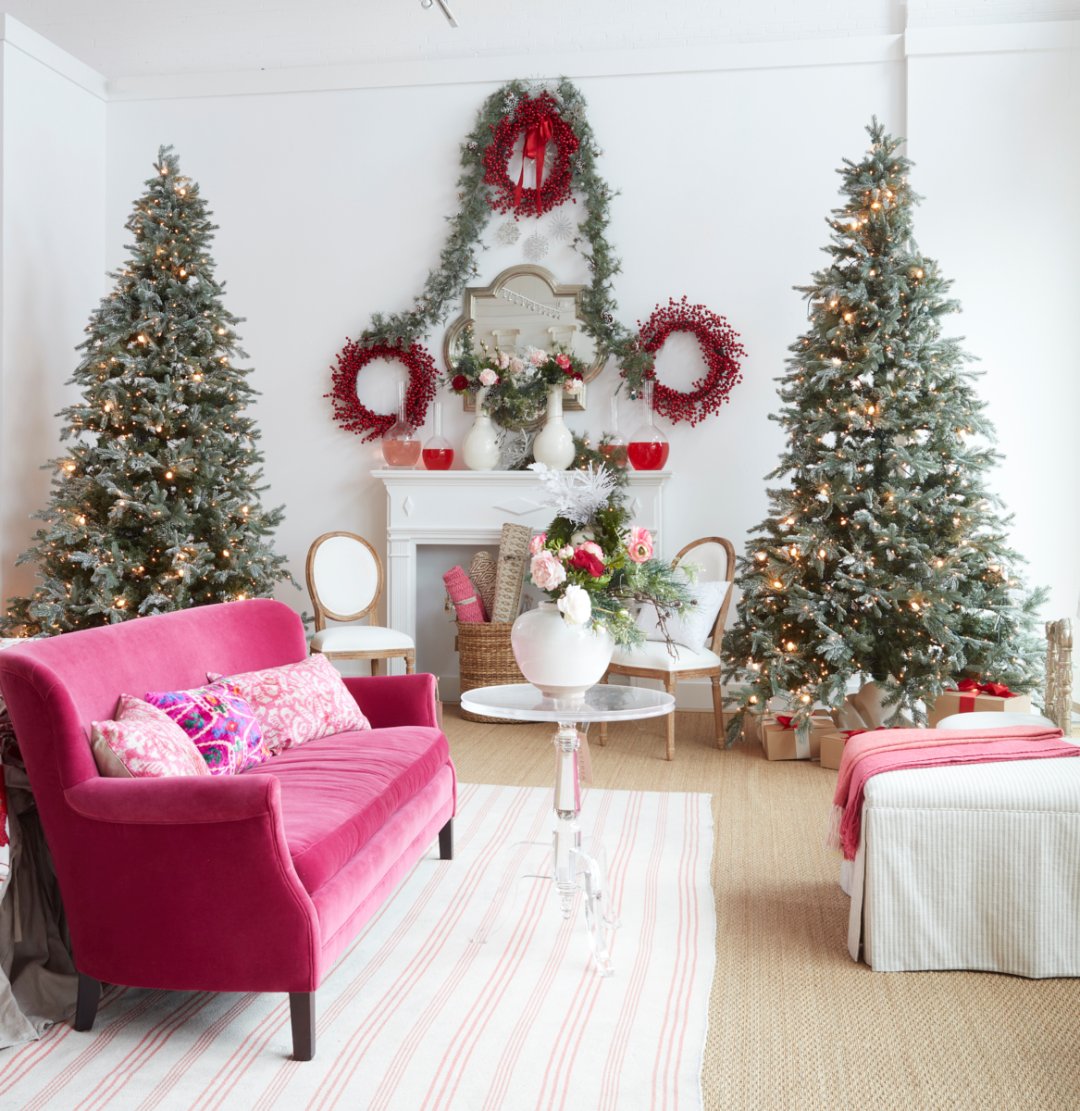 7. Utilize white this winter
Not only is it sleek and sophisticated, but white furniture is the perfect backdrop for making your holiday reds and greens really pop! Baubles, ornaments, and green sprigs are more vibrant than ever against a white background.